Keira Knightley reveals a must-have product in her beauty bag…
The MZ Skin Tone & Lift Germanium Contouring Facial Roller has been described by the Pride and Prejudice star as a "magic product", which she uses to tone and lift her skin. 
The skincare brand, created by Dr Maryam Zamani, is popular amongst A-listers and influencers alike for its powerful results – and aesthetically pleasing packaging.
One of the brand's most popular products that has been making waves on social media is the Rest & Revive Restorative Placenta & Stem Cell Night Serum, which is formulated with ovine placenta and plant stem cells. The latter is ethically sourced and a by-product of a rural sheep farm in New Zealand.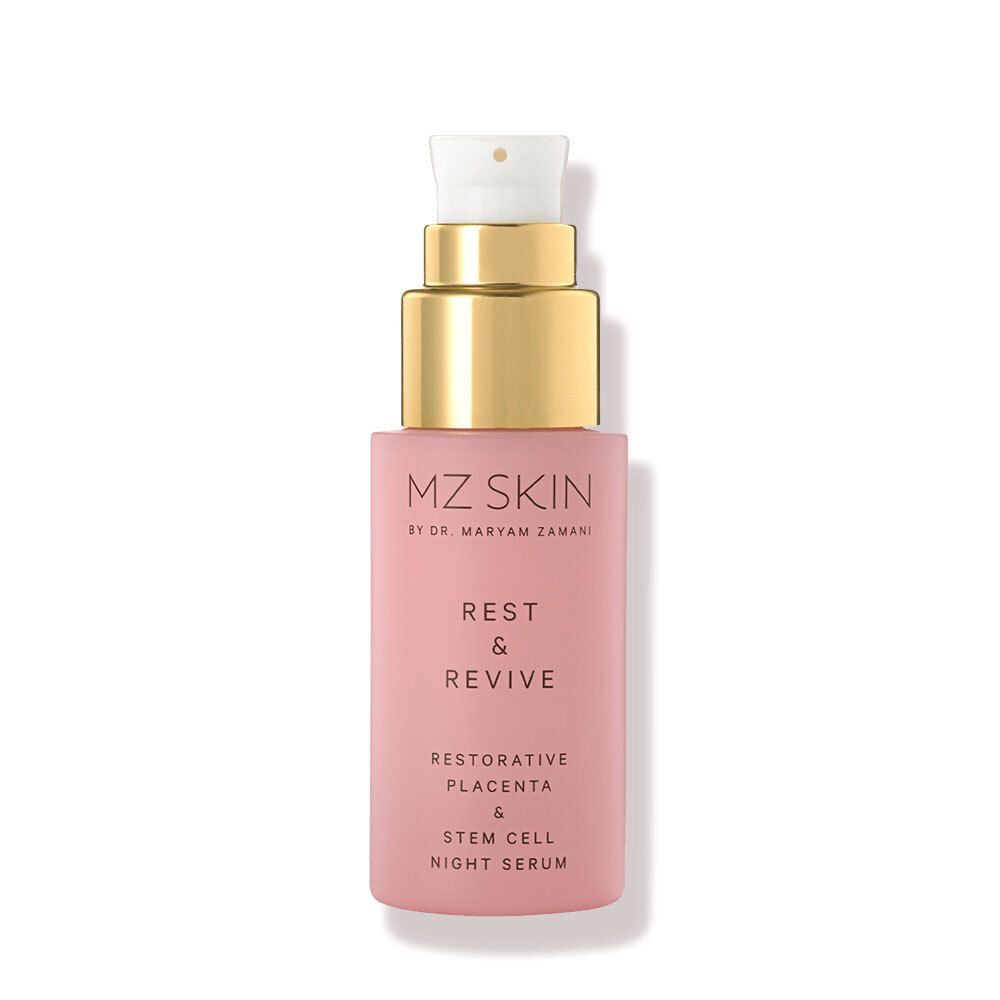 Rest & Revive Restorative Placenta & Stem Cell Night Serum, £235, MZ Skin
According to Dr Maryam, "when absorbed topically, ovine placenta boosts collagen synthesis while increasing hydration, which helps to fight the signs of ageing and rejuvenates skin."
Whilst some may consider this an unusual ingredient to use on facial skin, the results really do speak for themselves, with 100% of patients reporting improved skin smoothness.
Independent clinical trials of the serum proved that it decreased wrinkle depth by 14.4% after one month of use.
Fans are impressed too, with one user stating, "This has smoothed out the smile lines around my mouth very well. I love this! No turning back for me!"
Another wrote, "Really works for me. Smooth and bright, the best skincare I ever had."
The serum has also been formulated with peptides and vitamins to help stimulate collagen and elastin, and replenish moisture to aid in plumping and reviving skin.
Shop more and check the available skin serum that fits with your skin types.
---
Our humans need coffee too! Your support is highly appreciated, thank you!