Planning to move to the UK with your family? For many, moving to the UK means settling in London, with its big-city bustle and enchanting community. If you're planning to make the move and settle with young children, these are the best places to consider. Primary factors and characteristics to determine the best city for families are the quality of school, things to do, especially outdoors, and a low crime rate are the most important aspect to take into account and consider when finding a place to settle into your forever home.
Let's talk about all the reasons why each city made the list, as well as the primary factor that sets them apart from all other cities in Europe.
1. York (65.46 overall score)
York, which scored 65.46 in the study, was found to have the largest selection of child-friendly activities, as well as being one of the safest places for families to live.
The city is bounded by a green belt area, which more rigorously manages development around the rural area of the district and portions of surrounding districts and had a population of 153,717.
"York is one of the very best locations in the country for schools, and its unbeatable rail connections and interesting shops and restaurants give this historic city a thoroughly modern edge."
Properties in York had an overall average price of £308,196 over the last year.
In York, with average house sale of £285,000 and £850 pcm rental and it has a particularly high score for education. At least 90 per cent of state pupils attend a school rated good or outstanding by Ofsted, and Fulford School was named 'comprehensive of the decade'
2. Cambridge (62.11)
Cambridge has been named one of the most family-friendly cities in England.
The city ranked second out of 40 of England's most populated towns and cities, according to research by toy retailer Play Like Mum.
The study looked at factors like crime rates, the number of child-friendly attractions and average house prices.
Other necessities for many parents, including outdoor spaces, parks and fast broadband connections also weighed in – all of which are even more important given the current Covid-19 pandemic.
Cambridge has more outdoor activities than anywhere else in the country with 9.36 per 100,000 people.
The city also has an impressive 6.68 nature parks per 100,000 people, as well as a decent 136.99 child-friendly restaurants per 100,000 people.
Average pay is towards the higher end, with an average hourly rate of £20.53.
But the recorded crime rate is also fairly high, sitting at 111.64 recorded crimes per 1,000 people.
3. Southend-on-Sea (61.88)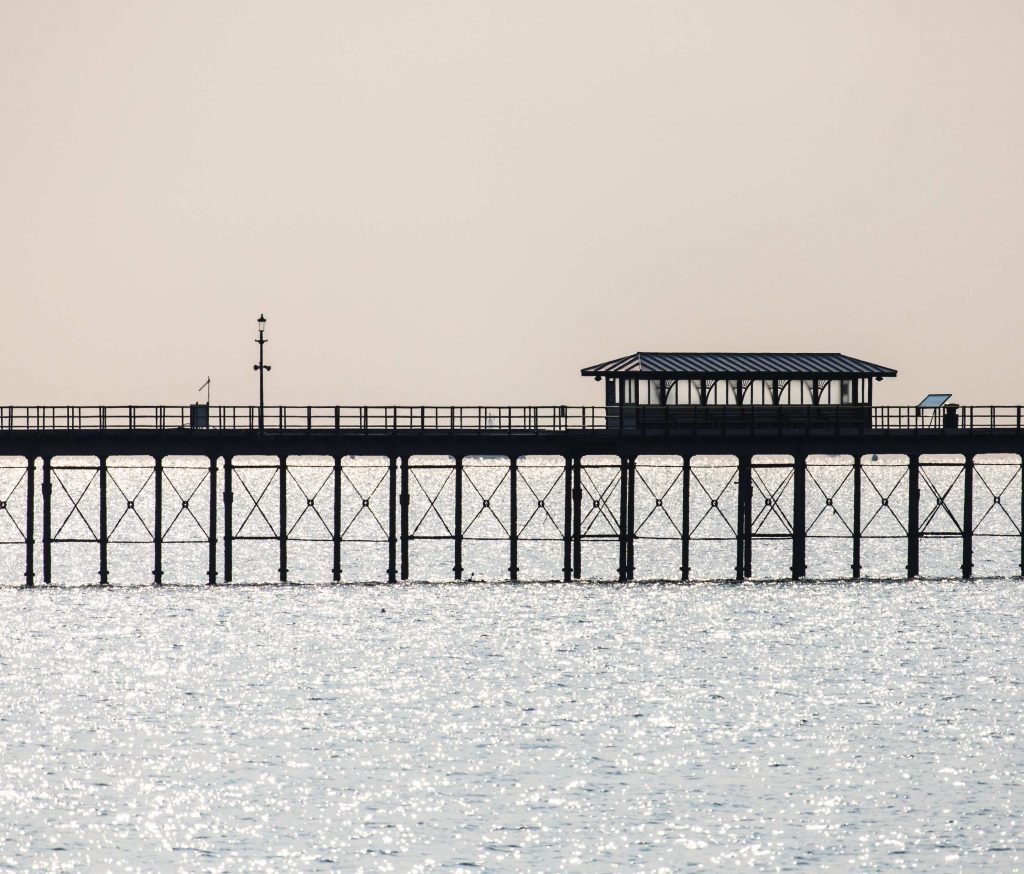 There are variety of reasons why Southend-on-Sea reached the top 3 ranking and has the score of (61.88)
Southend has been named in the list of the UK's best seaside towns for families. With trips to the seaside a childhood highlight for many generations, researchers used a variety of factors including number of beaches, average temperature and family friendliness.
Its name is a little misleading, actually. It would suggest it sits at the southern end of England and overlooks the sea. In reality, it reaches out into the eastern rump of the country, in Essex, peering into the River Thames Estuary. But it's basically the sea. It has one of the many London airports that are absolutely nowhere near London, and the longest leisure pier in the world. It's an absolute dream for families, with all sorts of seaside activities and events, as well as an aquarium and an amusement park.
4. Plymouth (60.93)
Plymouth did extremely well in PlayLikeMum's ranking of the best cities to start a family in.
When it comes to great attractions for kids, Plymouth is up there as it has a range of indoor and outdoor activities. From the Plymouth Mystery Treasure Trail to the National Marine Aquarium, there's never a dull weekend if you're growing up in this coastal city. There are also the docks and waterfront too, perfect for taking the kids for an afternoon out by the seaside.
The Plymouth area boasts a range of primary and secondary schools with great Ofsted ratings. Whether you want a city-centre school or a school in a quieter area, there are lots of high-quality educational institutions to choose from.
Another benefit to raising children in Plymouth is the great leisure and sports facilities available there. Kids benefit from being active, so parents in the city love visiting the multiple swimming pools, the lido and the Plymouth Life Centre.  This centre is one of the country's leading leisure venues that offers a 12-court sports hall, indoor bowling, climbing walls, and an Olympic size swimming pool.
5. Norwich (58.07)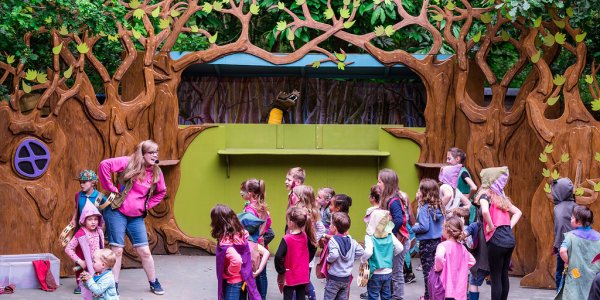 Norwich is one of the UK's most vibrant cities. Situated in Norfolk, just an hour and a half from London and forty minutes from Cambridge, it's well connected and is rich in art, culture and history as well as the kind of activities that kids love and adults, well, tolerate. With family-friendly activities galore, the location near the seaside means that there's always plenty of things to do in Norwich with kids.
6. Newcastle upon Tyne (55.32)
Newcastle is named the best city to bring a up a family, thanks to low crime rate and house prices and good schools. Factors considered included the cost of childcare, child safety and how many family-friendly attractions and restaurants each city.
The pride of the North-East, Newcastle Upon Tyne is not just for stag and hen dos, but is a really great city to settle for good with the family. There is tonnes to explore in the compact city centre, and loads of options for activities to suit all tastes and requirements.
7. Bolton (55.28)
Bolton is friendly town full of character in Greater Manchester and has been named in the top 10 best places for families to live in England.
Bolton came in at number seven on the list, with a score of 55.28, narrowly being beaten out by Newcastle for the sixth place spot. The survey also revealed that the average house price in Bolton is £150,000 and the average rate of pay in the borough is £14.44 per hour.
8. Ipswich (53.06)
Ipswich is a kid-friendly town with plenty of things to do and offers a number of advantages as a place to settle in the UK.
Ipswich is Suffolk's county town and one of England's oldest. Set on the River Orwell, it has a booming theatre and arts scene, plenty of cafes and restaurants, exciting attractions and over 1,000 years of maritime history. You can also venture out into the rest of Suffolk, a county filled with natural beauty.
The average price for a house in Ipswich is around £233,000. Rents are also cheap. The average rent for a home is £685 pcm.
9. Telford (53.00)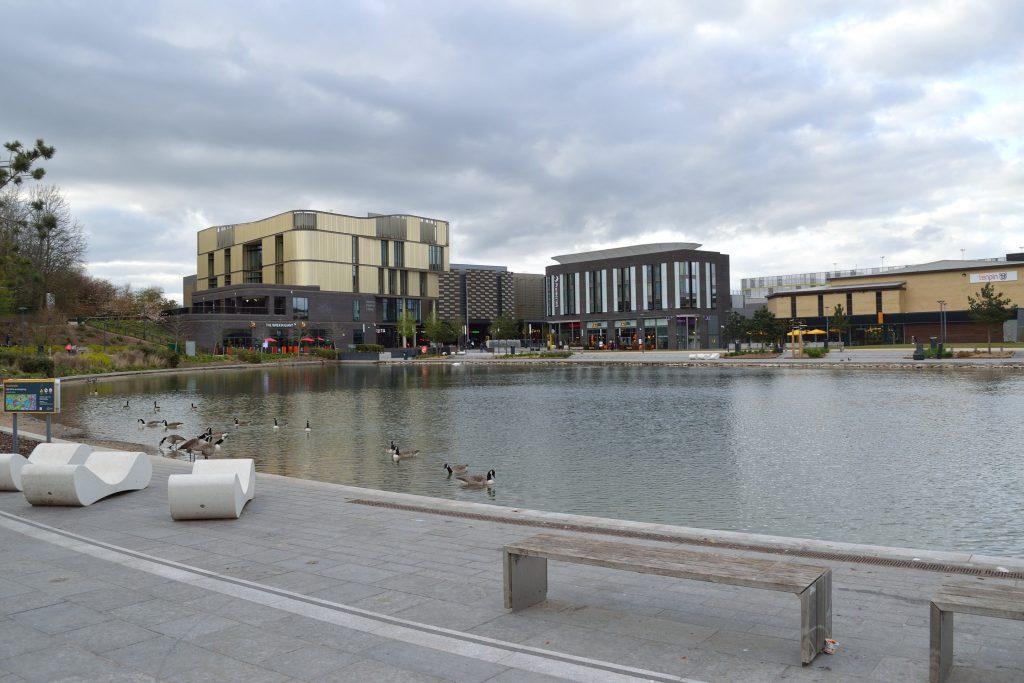 As one of the largest towns in the ceremonial county of Shropshire and decidedly leafyTelford is a charming destination with plenty to offer.
The town itself boasts with attractive housing options for renters, first-time buyers, young professionals families, and retirees alike.
With all the fun things to do in Telford, you'll find lots of family attractions and activities to do. It has a great sense of community and a wide range of amenities. There's a popular local pub, The Pheasant, with outside seating and a playground to keep the little ones entertained. It's got a wonderful selection of dishes and drinks.
An excellent selection of local primary schools can be found in the neighbouring villages of Bratton and Dothill a short walk from Admaston, graded as 'Outstanding' and 'Good' in the most recent Ofsted reports.
10. Brighton and Hove (52.00)
Brighton & Hove offers something for the whole family, from its independent shops within the Lanes and on Church Road (also home to Hove Library and one of our unique nursery settings), to the diverse range of food served up in its many family-friendly cafés and restaurants. When you're not exploring the city's buzzing high street on the lookout for vintage treasures at Snooper's Paradise  or the next 'Gruffalo' at the multi-award winning children's bookstore Book Nook, you and your family can head to the beach or a multitude of great open spaces for fresh air and fun.
---
For enquiries, product placements, sponsorships, and collaborations, connect with us at

[email protected]

. We'd love to hear from you!
---
Our humans need coffee too! Your support is highly appreciated, thank you!