Queen Elizabeth II has made a surprise visit to Paddington Station to see the completed Elizabeth line.
The Queen, wearing a bright yellow hat and coat and using a walking stick, unveiled a plaque at Paddington Station. She arrived just after 11:30 BST stepping carefully from a transparent lift while holding a walking stick.
Queen Elizabeth II is on hand at London's Paddington station to officially open the newest Underground line named in her honour. Accompanied by her son Prince Edward, who was originally set to do the honour alone, she is applauded by Prime Minister Boris Johnson as she unveils a plaque marking the Elizabeth Line's opening. She appears in good spirits as she speaks to station staff and even tries her hand at topping up an Oyster card.
The Queen unveiled a plaque stating that she "officially opened" the Elizabeth line and spent 10 minutes in the station before leaving in a lift.
Johnson told guests: "We're all incredibly touched and moved and grateful to Her Majesty for coming to open the Elizabeth line today. It was fantastic to see her."
Even though it's not every day that you have a rail line named after you, there hadn't really been much expectation the Queen would attend today's Elizabeth line official opening.
It had only been a "possibility", with Prince Edward down for the ceremonial duties.
But Oyster card in hand, the Queen was there too, looking well and defying worries about her health.
Dressed in a Circle line yellow, she unveiled the plaque, in what seems to be a return to attending more of such public events, after a long gap during the autumn and winter.
If the new line will help the public get around, the Queen, stick in hand, seems to be tackling her own mobility problems.
It will also be seen as a positive sign about her ability to take part in the busy schedule of events next month for the Platinum Jubilee.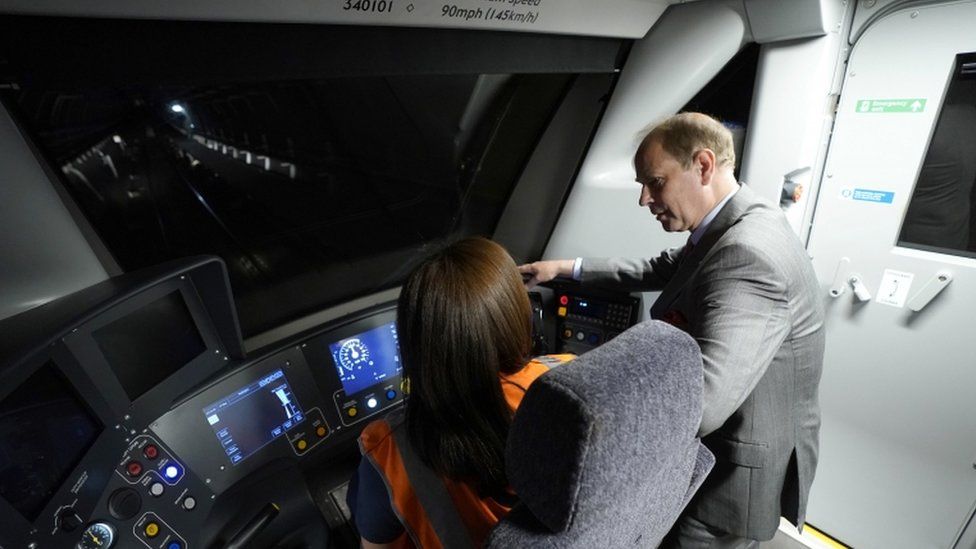 Crossrail was due to be completed in December 2018 and was set a budget of £14.8bn in 2010.
The total cost has been estimated at £18.9bn, including £5.1bn from the government.
TfL says the Elizabeth line will boost capacity and cut journey times for travel across the capital.
It stretches from Reading, in Berkshire, and Heathrow Airport, in west London, to Shenfield, in Essex, and Abbey Wood, in south-east London.
Once the route is open, services in the central London section will run every five minutes between 06:30 and 23:00, although a full timetable will not be in place until May 2023.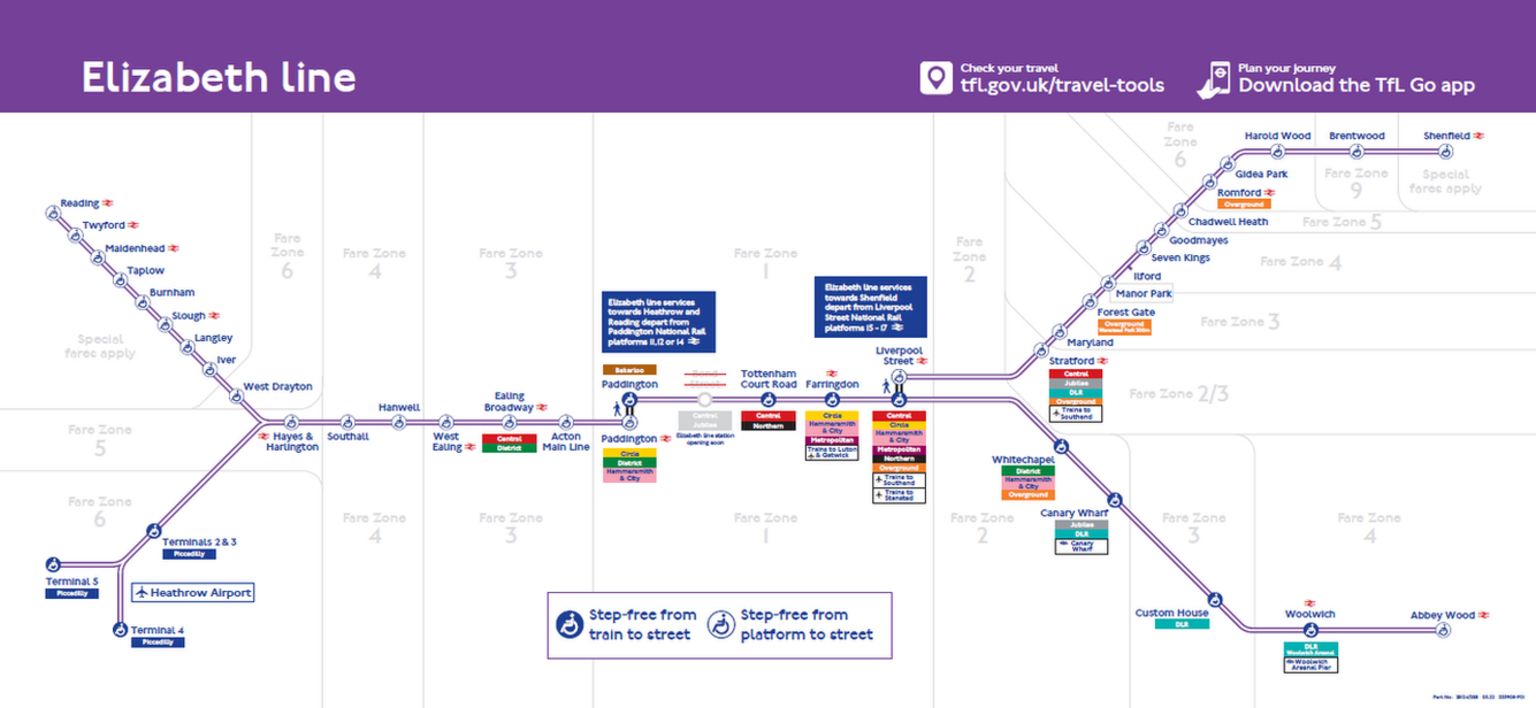 The new line is expected to slash journey times from Abbey Wood to Paddington by almost half, to 29 minutes.
Travel times between Liverpool Street and Woolwich are also set be halved to 15 minutes.
A trip between Farringdon and Canary Wharf, which currently takes 24 minutes, will take 10.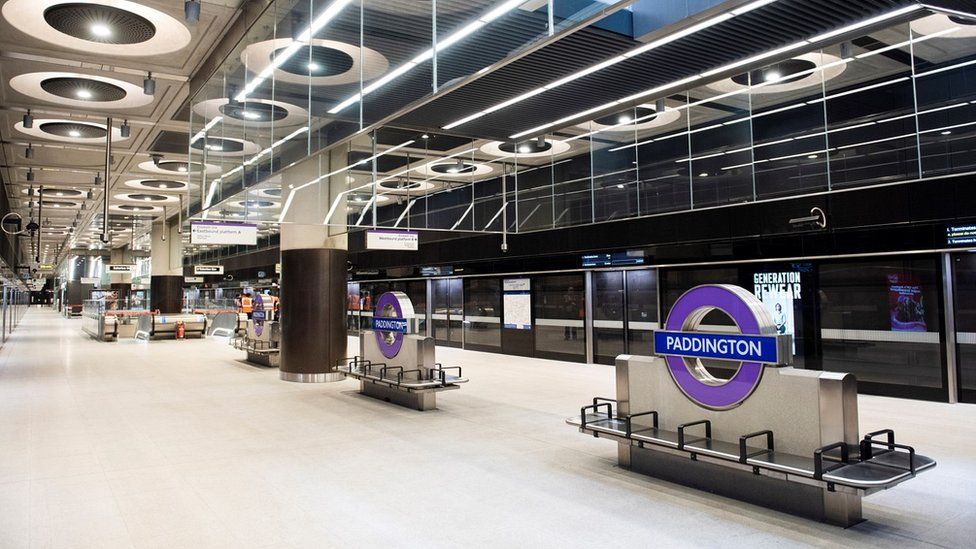 However, passengers wishing to travel the length of the line will still need to change at Paddington or Liverpool Street stations, depending on their destination, until next year.
Although a special service will be in place for the Platinum Jubilee weekend from 2-5 June, TfL said trains would not initially run on Sundays "to allow a series of testing and software updates".
Trains will initially operate in three sections, which are expected to be integrated in the autumn.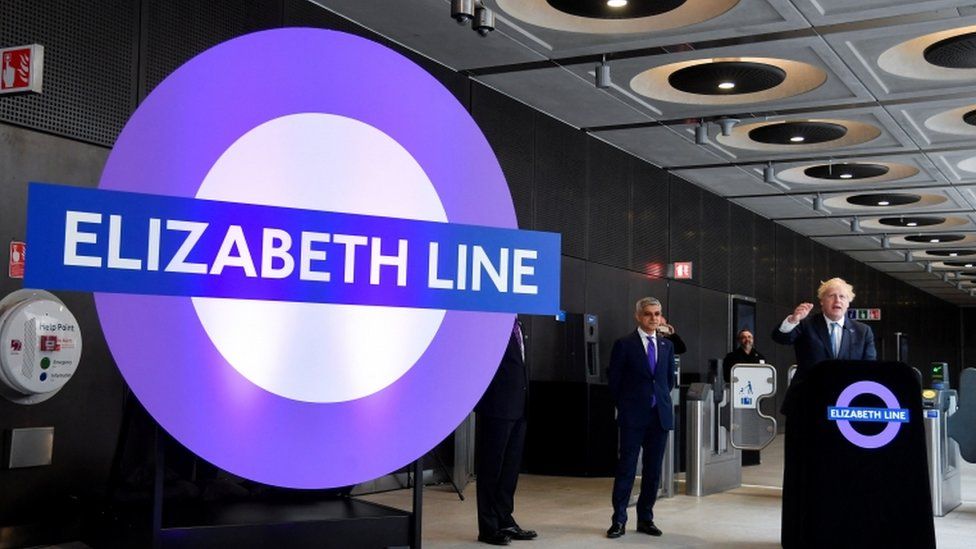 London mayor Mr Khan said the line was the "most significant addition to our transport network in decades".
"There is now just one week to go until our world-class new railway will be open to passengers and I can't wait for everyone to experience it."
Crossrail 2 is proposed to run between Hertfordshire and Surrey, via tunnels under central London and it is estimated it would cost £33bn.