When Jean-Christophe Poirier (known to everyone as J-C) opened St. Lawrence Restaurant six years ago, Vancouver fell instantly in love with his rich, nostalgic, Québécois-by-way-of Escoffier cuisine and the charming space that captures his family heritage.
Now the rest of the world is catching on, too, thanks to MICHELIN, which honoured St. Lawrence with a Star last year in its inaugural guide to Vancouver.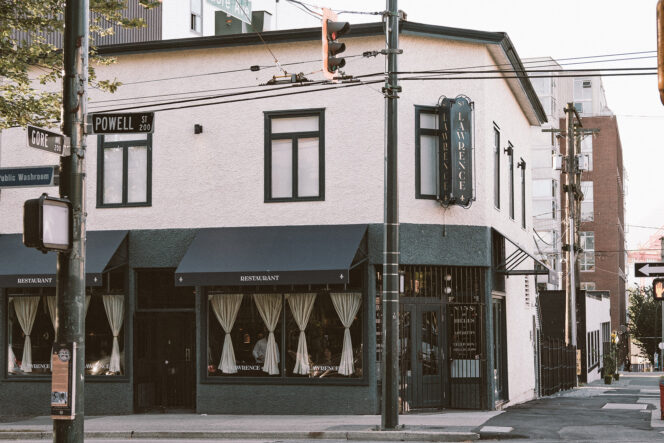 "I never doubted that Vancouver had excellent restaurants the calibre of MICHELIN. Just the rest of the world didn't know," says Poirier. "Everybody is getting better because MICHELIN is here. I see it as a very positive thing."
We decided to check in with Poirier, to see how MICHELIN has changed his life and how he spends his days. Here's what he had to say.
In the morning
"My day is pretty consistent," he says.
For the past five years, Poirier has been waking up every day at 5 am ("It was hard at the beginning," he admits) and does a series of stretches and core exercises.
"Working in the kitchen, standing on your feet for 14 hours, you start having back pain, like everybody else in the industry," he says. "Health is a priority because if I don't take care of myself, I can't take care of my family or my staff."
He also meditates for about five minutes, then makes himself a coffee to go while he takes the dog for a walk through the woods above the family home in West Vancouver. By the time he gets home, his wife will be up, and he then makes lunches for his two young daughters, Aila and Florence.
In addition to all that, two or three times a week he will do a cold plunge in an outdoor bath.
"That helps with inflammation, especially for the legs. It also calms me and helps with my temper." He laughs, but notes that he developed his morning routine to deal with the stress he was experiencing when he was juggling the opening of his dream restaurant with his role as a new dad. "It helped me to perform better at work and to be more present for my wife and kids," he says.
During the day
At least once a week, Poirier heads to the market to see his regular suppliers, like the people from Glorious Organics, and to connect with potential new suppliers. "It also lets me see what is available," he says. "Especially in the summer, the farmers dictate what we do." On Saturdays he'll often bring the younger of his two daughters, Florence, with him.
Then he heads to the restaurant. The first order of business is to meet with the back of house, the culinary team. Sometimes the meeting is very short, other times much longer, but it allows them to discuss how the previous night's service went, any problems that have popped up, ways to improve and any changes to the menu.
"And then I have another meeting with the front of house [the service team], and then staff meal at 4:30," he says.
Service
At 5 p.m., the front door swings open, the first customers step inside, and the nightly dance of service begins.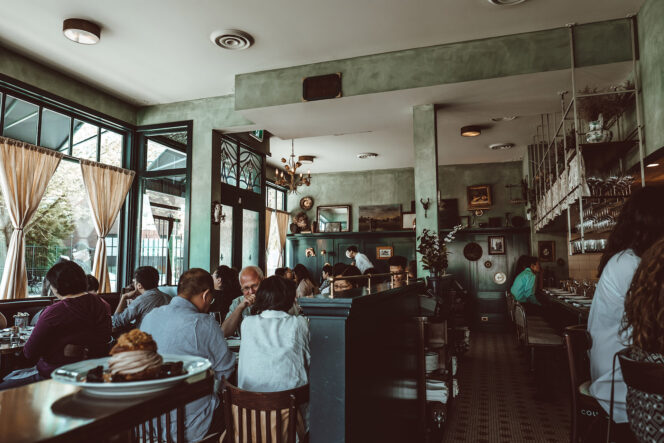 Recently Poirier's role in the restaurant has changed. He's made his former chef de cuisine Ashley Kurtz executive chef and partner. Now Kurtz runs the day-to-day operations of the kitchen, while Poirier spends more time connecting with customers and focusing on the business side of the business.
"I'm not here 14 hours, I'm here the pocket of time that matters," he says. "I'm really focusing on the hospitality aspect of the service. It's the first time in more than 20 years. I've always been in the kitchen so that is something new. I quite enjoy that, to be quite honest."
At the end of the day
Like countless other people in the hospitality business, for many years Poirier would end his day hanging out with other industry folks over a burger and a beer (or two, or three). But that didn't make him feel very good physically, and it had a ripple effect on his family life.
Now, he says, "I usually come straight home and if I've had a long day, I will do another set of stretches before I go to bed."
Binging on greasy, late-night food is no longer a thing. "And there's no alcohol for me anymore," he adds, though he might share the occasional glass of natural wine with his wife. "I sleep better, I feel better. Since I stopped drinking, I sleep like a rock."
He has also made changes in the workplace to promote wellness among his staff. "It changes the culture a little bit," he adds.
The MICHELIN effect
Part of the reason he can make so many positive changes is thanks to MICHELIN.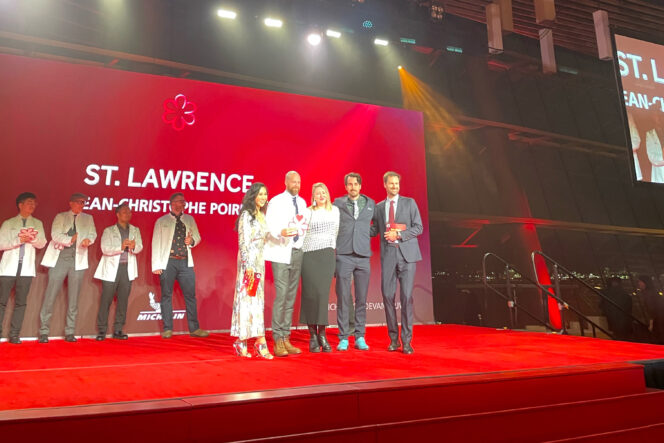 For starters, it's improved the situation of his team. Poirer increased salaries and health benefits. He reduced the number of days of service from six to five, giving staff more time to spend with friends and family. And the tip pool improved as well.
It also allowed him to focus on making the food at St. Lawrence even better than it already was—and the service, too.
"There's so much to do to achieve high standards and also take care of your employees," Poirier says. And that is all he really wants.
"I'm happy with my lifestyle," he says. "I don't need more."
By: JOANNE SASVARI
Originally published at: Inside Vancouver
---
For enquiries, product placements, sponsorships, and collaborations, connect with us at

[email protected]

. We'd love to hear from you!
---
Our humans need coffee too! Your support is highly appreciated, thank you!