This month marks the 100th year since the first exhibition of the Bauhaus school of art and design was held in Weimar, Germany. On August 15th, 1923, the groundbreaking design exhibition effectively catapulted modern architecture, as we know it today, into the wider world.
A century later, the movement's pure and rigorous geometric forms continue to inspire architects and designers from Boston to Berlin. To mark the historic milestone in architectural history, we've rounded up 10 Bauhaus-inspired homes that are bookable on Airbnb.
Bauhaus Retreat with Pool, Boston, MA, US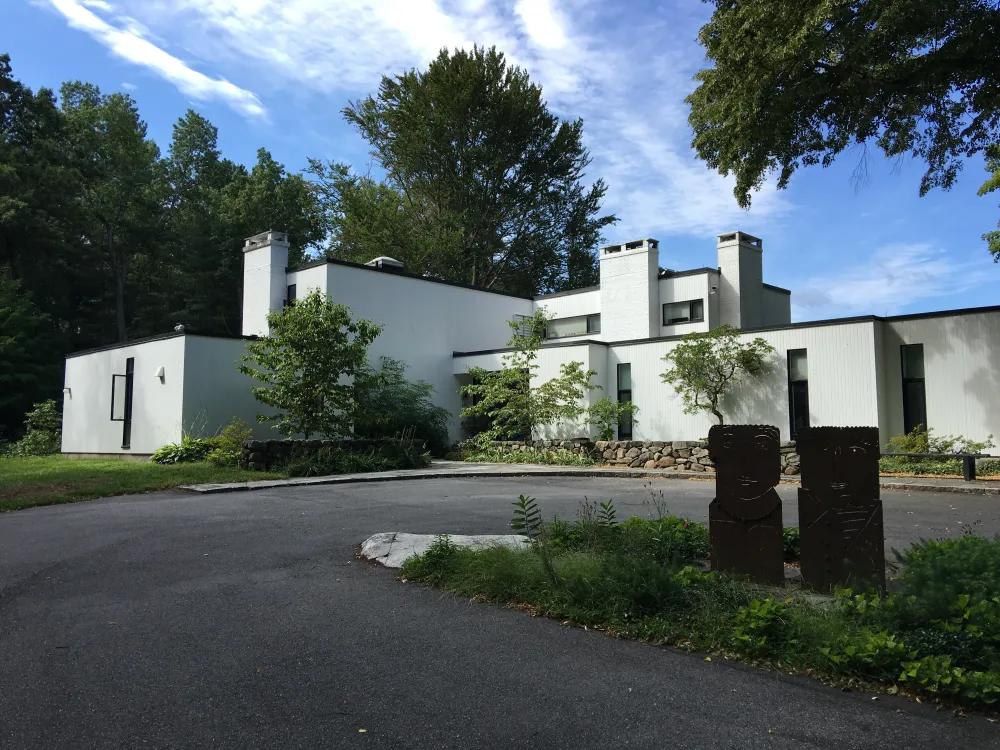 This villa designed by Walter Gropius is an original gem for Bauhaus lovers. Here you can soak up the essence of this movement's clean lines philosophy and enjoy the surrounding 1200-acre nature reserve.
The Seidler House, Joadja, New South Wales, Australia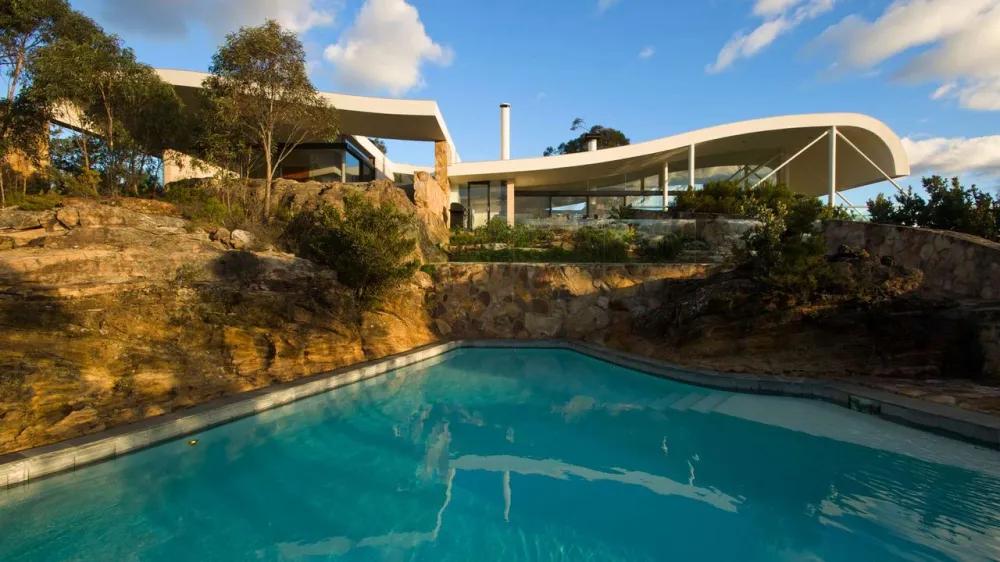 Located in the Southern Highlands, this striking residential masterpiece is the work of Harry Seidler, one of the first architects to express Bauhaus principles in Australia.
'The Bauhaus', Saint-Jean-de-Matha, Quebec, Canada
This Bauhaus-style jewel overlooks a lake with a private dock and is located just an hour from Montreal.
Architectural Pearl, Poznan, Poland
Surrounded by a nature reserve close to Poznan, the clean lines and minimalist approach are the perfect expression of the formal purity and functionalism of Bauhaus.
Stream-Side Mid-Century Loft, Chichester, NY, US
Designed by Donald Cromley, an apprentice of the Bauhaus architect Marcel Breuer, this mid-century house is a haven of peace and serene mid century modernism.
Bauhaus-inspired Apartment, Budapest, Hungary
Located in a central but serene area, this traditional Budapest apartment has been decorated with fixtures and fittings inspired by the 1920s and the modernist style of the Bauhaus school.
The Philip Johnson Wolfhouse, Newburgh, NY, US
Designed by architect Philip Johnson and with sweeping views of the Hudson River, this is the perfect retreat for lovers of mid-20th-century architecture and the outdoors.
Refurbished 1930s Apartment, Budapest, Hungary
Located in a Bauhaus building complex in the heart of Budapest, this recently refurbished 1930s apartment has been decorated with an eclectic mix of mid century furnishings.
Seelodge on the River Havel, Berlin Germany
Located in the forested outskirts of Berlin on the banks of the River Havel, this modern houseboat is a striking example of how the spirit of Bauhaus lives on today.
Mid-Century Modern Classic, Lexington, MA, US
This classic mid-century home is situated in a protected residential neighbourhood full of buildings designed by modernist architect Walter Pierce of MIT, who took his inspiration from the Bauhaus movement.
For those looking to discover even more designer stays, the Design Category on Airbnb includes just under 30,000* of the world's best design spaces that will immerse guests in outstanding architecture, affordable luxury and aesthetically inspiring interiors.
*As of March, 2023
About the Bauhaus movement
Bauhaus is an influential art and design movement that began in 1919 in Germany. The movement championed a geometric, abstract style featuring little or no historical nods – nothing like it had ever been seen before. 100 years ago in the town of Weimar in the summer of 1923, Bauhaus presented itself to the broader public with its very first exhibition. Its aesthetic continues to influence architects, designers and artists today.
About Airbnb
Airbnb was born in 2007 when two Hosts welcomed three guests to their San Francisco home, and has since grown to over 4 million Hosts who have welcomed over 1.5 billion guest arrivals in almost every country across the globe. Every day, Hosts offer unique stays and experiences that make it possible for guests to connect with communities in a more authentic way.
Originally published at Airbnb
---
For enquiries, product placements, sponsorships, and collaborations, connect with us at

[email protected]

. We'd love to hear from you!
---
Our humans need coffee too! Your support is highly appreciated, thank you!