As Ubisoft's flagship franchise celebrates its 15th anniversary, the publisher details the "momentous change" it is making.
Assassin's Creed: Valhalla was the biggest entry in the series to date – and not just in terms of the number of hours it took to complete; it was the first Assassin's Creed to reach $1 billion in revenue.
As such, the series has been cemented as a pillar of Ubisoft's future, one of three IP (alongside Far Cry and Tom Clancy) the publisher intends to turn into an "iconic media franchise," with the aim to have this trio delivering €2 billion in annual revenues within five years.
This lofty goal was revealed by CEO Yves Guillemot during last week's media event at Ubisoft's Paris headquarters, where attending publications – including GamesIndustry.biz – were given more insight into the future of Assassin's Creed. While consumers were given a glimpse during Saturday's Assassin's Creed Showcase, the series' executive producer Marc-Alexis Côté gave us more detail.
First, a little perspective. Assassin's Creed was originally planned as a trilogy centred around the original present-day protagonist Desmond Miles. When the early games took off more than expected, especially 2009's Assassin's Creed II, the series became an annual outing with at least one major release every Q4, plus mobile spin-offs, novelisations, comics and even a 2016 movie produced by Ubisoft Film & Television (for all the publisher's plans to make it an 'iconic media franchise,' it's not like it's starting from scratch).
The result is the trilogy became 13 mainline titles (so far) with more than 200 million units sold between them. Of the 16,000 development staff at Ubisoft, nearly 2,000 people across 18 studios work primarily, if not solely, on Assassin's Creed.
The publisher is now approaching what it refers to as 'period three' of the series. 'Period one' encompasses everything from the 2007 original to Assassin's Creed Syndicate, while 'period two' kicked off with the open-world revamp of Assassin's Creed Origins and runs up to the newly-announced Assassin's Creed Mirage – a title that launches next year, and fittingly harks back to the series' origins.
Before detailing 'Period three,' Côté discussed the biggest learnings from the current era of the franchise.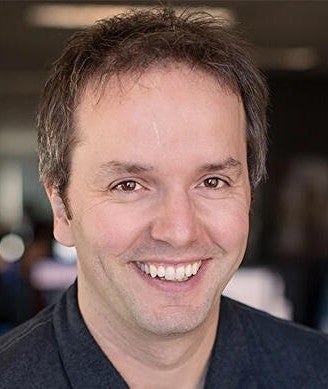 "This shift from period one to period two has allowed us to increase the engagement of players and their long-term retention into the franchise by being very generous with our players in terms of features, play time and post-launch support," he said. "Our RPGs provide what I think is tremendous value to players over a long period of time, and I think it's espousing those principles together with this generosity that explains the recent success of the franchise.
"Furthermore, I would argue that through the long-term and often free support of our RPGs – for example, Assassin's Creed Odyssey released a free six-hour story about three years after its launch to great success – the Assassin's Creed franchise has again transformed itself into something unique on the market: essentially a live game ecosystem."
During our interview with Guillemot, we asked about the role live services plays in the future of Ubisoft, especially with the shift around Odyssey and Valhalla as well as the number of prominent season-based multiplayer games it operates, such as For Honor and Rainbow Six: Siege.
"We're trying to do everything we can so that when [players] feel they are in the Assassin's Creed universe, they know their friends are around, they can show their achievements, they can speak, chat, get helped by other people – all elements around the game can give a better experience," the CEO told us.
"Infinity is a major change in how our teams will approach our games. We believe it will increase the popularity of Assassin's Creed in the coming years"Marc-Alexis Côté, Ubisoft
"On top of that, we see that more and more people want to come back regularly in those universes. You want to go to Egypt regularly, you want to go to Greece regularly, so why not have new content coming that will give you a chance to re-experience that world again? That's what we did with the crossover stories."
Côté is also keen to continue positioning Assassin's Creed as a "beacon of diversity and inclusiveness."
The original game featured a hero of Arabic descent, born of a Christian mother and Muslim father. The greatest commercial success in 'period one' was Assassin's Creed 3, which starred Ratonhnhaké:ton (also known as Connor) – a native American. The series' rebirth centred around the Egyptian hero Bayek. And Ubisoft has increasingly marketed the variety of female playable protagonists in the series such as Kassandra and Eivor (although it's worth noting both have a male equivalent that features heavily in their respective titles' marketing, and all other women of Assassin's Creed are either in spin-offs, or only playable on short portions of their games).
Nevertheless, Côté is keen to build on this, starting with next year's Assassin's Creed Mirage. This spin-off features a younger version of Valhalla character Basim and is set around 9th Century Baghdad. The cinematic trailer released over the weekend shows how closely the company is trying to evoke feelings of the original game.
Going back to the notion of engagement, there has been some confusion in the wake of Mirage's reveal: eagle-eyed fans spotted the game carried an ESRB rating of 'Adults Only' and a content descriptor of 'real gambling,' leading to speculation about loot boxes or other monetisation mechanics. However, Ubisoft told GamesIndustry.biz yesterday that this was a mistake and the rating has not yet been set.
'Period two' and later 'period one' titles have featured in-game stores (selling, among other things, XP boosters to enable faster progression), virtual currencies and loot boxes yielding in-game items and resources, which have frustrated some players. It's unclear how Ubisoft will evolve this going forward.
The road to Infinity
'Period three,' then kicks off with Codename Red, the next major entry in the series (Mirage will be considerably smaller than the likes of Valhalla). Developed by the Odyssey team at Ubisoft Quebec, Red is set in Feudal Japan – an oft-demanded setting among series fans – and will be a single-player game "architectured to support content for many years based on the extensive learnings of Odyssey and Valhalla."
It will also mark the launch of Assassin's Creed Infinity. Previously referred to as a live service, Côté revealed this is a "next-generation hub that will be a gateway to all the future Assassin's Creed experiences."
The interface of this software will be similar to the series' iconic devices that enable present-day characters to explore the memories of ancestors, with Côté describing it like "taking the Animus and putting it on your desktop." The idea of this hub will be to allow players to access past Assassin's Creed games, as well as Codename Red, the titles that follow, and "games we haven't even thought of yet."
"We see that more and more people want to come back regularly in those universes"Yves Guillemot, Ubisoft
In an interview with our sister site Eurogamer, Côté said players will even be able to buy future titles directly within Infinity, and there are hopes for other forms of Assassin's Creed experience that will help fans dig deeper into the lore of the series.
Notably, the present-day 'meta' story that is carried across all titles will "now live asynchronously and concurrently" on the Infinity hub. Details on how this works are slight at this stage, but Côté's comments to Eurogamer suggests future titles will focus solely on their historical settings.
"This is a momentous change for the franchise," said Côté. "In period three, we will be better caretakers of our meta story and this hub will help us accomplish that promise."
Infinity is not just a new app for Assassin's Creed fans; it's also, according to Côté, a "new design philosophy" within Ubisoft. For one thing, the company wants even more of its staff to be able to work on the series.
In the past, each studio attached to an Assassin's Creed would have a specialised team working on supporting the project that either Montreal or Quebec was leading (for example, the Singapore studio handled the naval combat and water rendering). Côté described this as a "very siloed approach" and wants to shift towards something more collaborative – including on an individual basis.
"If you are a character modeller and want to work on Assassin's Creed, it used to be very important which studio you worked in," Côté explained. "Now we're making it so that it doesn't matter – wherever talent is, we will federate it globally within the franchise time while providing local support throughout the studio network."
This has partly been enabled by Ubisoft's learnings from adapting to the pandemic. With everyone working remotely, the publisher has learned that people can collaborate on even its biggest games regardless of their location.
Côté is also hoping the Infinity approach – with the hub enabling all kinds of experiences, not just AAA epics – will allow more studios to do their own spin on Ubisoft's flagship IP.
"While the lead studios of our major teams will remain Montreal and Quebec, the Infinity initiative will allow studios like Sofia, Bordeaux, Chengdu and Singapore – to name a few – to lead their own projects while still collaborating on big AAA releases."
He added: "Our Infinity approach is a major change in how our teams will approach our games. We believe it will increase the popularity of Assassin's Creed in the coming years. Whilst being true to our single-player narrative roots and enabling new gameplay experiences within the Infinity initiative, we believe we can further the love people feel towards Assassin's Creed while increasing our awareness and engagement."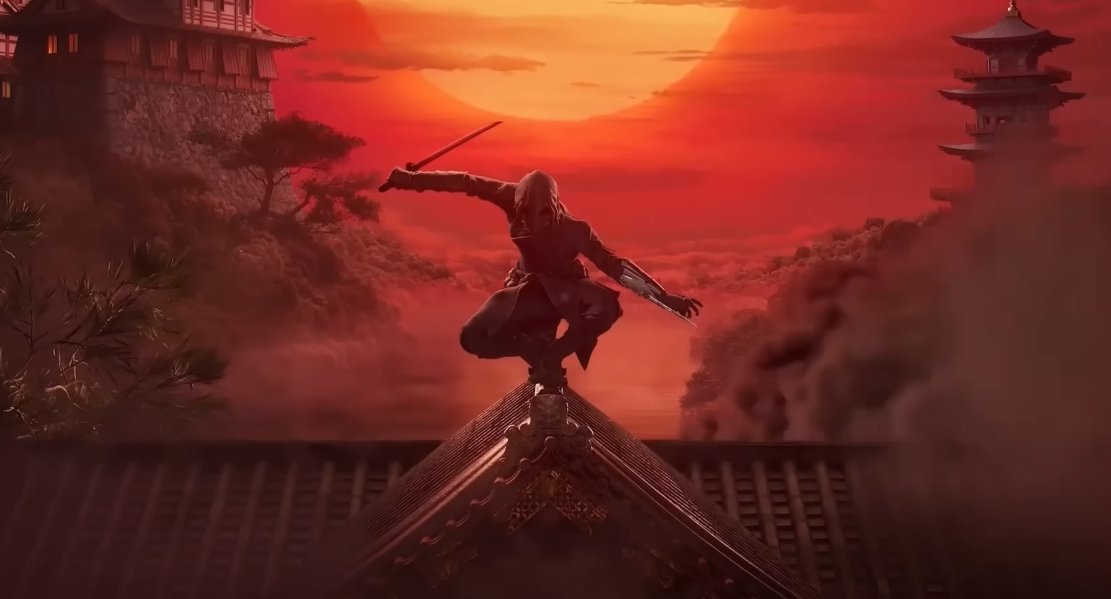 Ubisoft's three-pronged attack
Codename Red was not the only new Assassin's Creed game shown to the media at Ubisoft's headquarters. Attendees were also shown the teaser for Codename Hexe, the next title from the Montreal studio, which has historically led the direction of the series. Details are intentionally thin on the ground; Côté said the aim at this stage is to encourage players and press to speculate about the setting.
However, he also emphasises that the plan is for Hexe to "eventually live alongside Red" as the game is "not designed to replace it," as has typically been the process when a new Assassin's Creed is released.
Côté also announced Codename Invictus: a standalone multiplayer game that will be available on the hub, and one that wasn't mentioned during the public-facing Ubisoft Forward event. This will be the first multiplayer entry in the series since 2013's Assassin's Creed 4: Black Flag and development is being led by former senior members of For Honor and Rainbow Six: Siege.
"Studios like Sofia, Bordeaux, Chengdu and Singapore will be able to lead their own Assassin's Creed projects"Marc-Alexis Côté, Ubisoft
No release dates were given for Red, Hexe or Invictus, but it's almost certain these are at least two years (likely longer) from arriving in the hands of consumers. Côté also indicated Ubisoft is taking more time with these projects; while Assassin's Creed games are typically developed over roughly three years, this trio will benefit from longer development cycles.
"By giving teams the same development budget in terms of dev months over a longer period of time, we believe our games can reach higher quality and be more sustainable from a human and technological point of view."
Finally, Côté elaborated on plans to make Assassin's Creed a bigger multimedia franchise, which Ubisoft is aiming to achieve via a "three-pronged approach."
First, the focus will continue to be on the premium AAA single-player games. This is the bedrock of the franchise and will continue to be now that Assassin's Creed has what Côté called a "reaffirmed brand identity."
Second, Ubisoft wants to increase the series' reach through other experiences co-developed with key partners. The publisher's expanded partnership with Netflix is a prime example; not only are the two working on a "genre-bending" live-action series, the pair are also delivering an Assassin's Creed game exclusively for Netflix subscribers, with no additional ads or in-game purchases.
(This is not to be confused with Codename Jade, the last Assassin's Creed game announced during Ubisoft Forward. This title aims to bring the open-world formula from the series' 'period two' titles to mobile with a new adventure set in Ancient China, aiming to reach both core fans and mobile gamers who may not have played before. It's hard not to imagine the dominance of mobile in China, the success of titles like Genshim Impact and Ubisoft's increasingly close ties with Tencent have been a factor in this choice of setting)
Finally, Ubisoft will "open up new segments and open up a wider variety of opportunities for players to leap into history." Côté did not expand upon this, but given the abundance of books and comics already available, it's a safe bet that the publisher will continue trying to reach new consumers through any form of entertainment it can manage.
Côté added he wants to make sure developers are loyal to historical context, treating human history with the "utmost respect," while encouraging them to be brave enough to "challenge the misrepresentations of the past."
"I want our teams to go beyond what they learned in school," he said. "I don't want them to water down history or shy away from it."
The potential contradiction comes in another core value for Assassin's Creed: as Côté says, "we need to make history cool." He cited a Walt Disney quote: "I would rather entertain and hope that people learned something, than educate people and hope they were entertained."
Côté concluded: "In other words, I think we must guard against becoming too didactic or moralising. People will listen to us if we entertain them, and it's where the powerful fantasy of being a viking, an assassin or a pirate attracts the attention of players and makes our games fun."
Correction: This article originally stated Ubisoft expects Assassin's Creed, Far Cry and Tom Clancy to each deliver €2 billion in annual revenues within five years. Ubisoft has since clarified that this target is for all three franchises combined. The article has been amneded to reflect this.