It's easy to get carried away with your spending when you go away. Whether it's overpaying for transport, visiting popular attractions or eating out – it doesn't take long before your carefully planned budget flies out the window.
Of course, saving money where you can feels even more important this year following the recent rise in the cost of living –but going away shouldn't be something you miss out on. Fortunately, we've got you covered with plenty of ways to save on your next trip.
Whatever time of year you're seeking to explore the country, read on to discover our best money saving advice for travel.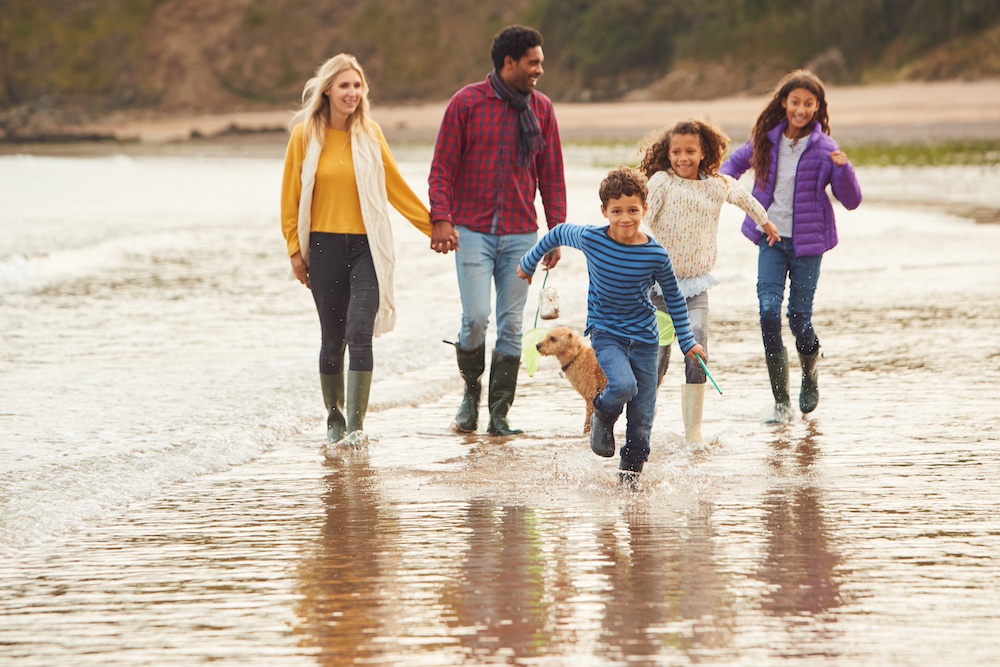 Travel closer to home
With increased living costs a major concern for many of us, it can seem like planning a trip away is simply out of the budget. But instead of cancelling, try adjusting your plans and travelling somewhere closer to home – England, Scotland and Wales offer a rich variety of scenery and attractions.Not only will this help to cut down on your travel costs, but a British break can also prove more convenient for families travelling with young children too.
With less time spent travelling, a staycation can maximise time spent having fun with your loved ones. We are lucky that Britain offers hundreds of beautiful locations – well connected by rail services – to explore right on our doorstep.
Switch up your transport
When going away, your trip should start when you leave the house – so why not leave the driving to someone else rather than take the car? When you consider the low costs, convenience and planet-friendly benefits of travelling by train, then it makes much more sense to switch up your transport and start saving. Best of all, when you choose to travel by train, you'll be amazed by how far you can go in a short space of time.
Rail travel opens up the country, offering everyone the opportunity to explore different parts of Britain for less.
Purchase a Railcard
For anyone looking to make big savings on travel, a Railcard is one of the very best investments you'll make. Costing just £30 for a year, a Railcard offers discounts up to 1/3 off rail travel, plus deals on hotels, meals and so much more – it's a great way to cut down on your travel costs.
What's more, a Railcard pays for itself in usually just a few journeys, so you'll soon notice the difference having one will make to your travel plans.Virtually anyone is eligible to buy a Railcard – whether you're aged 16-30, a family, a senior or travel with someone like a friend, relative or partner. There's never been a better time to get out and about and save with a Railcard.
Book in advance
When it comes to securing the best deals on travel, being an early bird really is an advantage. Don't leave booking transport until the last minute, plan ahead and find the cheapest prices to travel in order to avoid paying over the odds.
Most rail operators aim to release tickets 12 weeks in advance –so the earlier you book the better in order to get the best prices!
Take advantage of amazing activity discounts
If you want to try something new, the Britain is never short of fun-filled activities to take your break to the next level. And when you travel by train, you can take advantage of fantastic savings on an array of popular British attractions.
From spooky ghost bus tours through the historic streets of Edinburgh, to breathtaking panoramic views over the capital from The Shard – you can enjoy 2FOR1 entry into these attractions and many more when you travel by train. Before you book your ticket, be sure to check out the full Days Out guide to see how much you could save.
Source: The Article