Blane Savage, University of the West of Scotland; Des O'Rawe, Queen's University Belfast; Eliza Goodpasture, University of York; Kerstin Hacker, Anglia Ruskin University; Lucy Gannon, Manchester Metropolitan University, and Michael J. Benton, University of Bristol
Looking for something to do this Summer? Our experts have gone to some of the best exhibitions around the UK and given us their take on it. From retrospectives of painter Peter Howson's work in Edinburgh and filmmaker Brian Desmond Hurst's work in Belfast to a groundbreaking photography exhibition in London and a huge inflatable sculpture installation in Manchester.
1. When The Apple Ripens: Peter Howson at 65 – Edinburgh City Arts Centre, Edinburgh
Peter Howson's story is about seeking dignity in human suffering and violence, and finding redemption. It is also uniquely Scottish.
Howson's Edinburgh retrospective, When The Apple Ripens, covers three key stages of his life: the early works of portraiture and recording of the aftermath of Thatcherite Britain; the impact of his experiences as a war artist in Bosnia and Kosovo; and finally, his therapeutic conversion to Christianity after years of battling with alcoholism and drugs.
An unmistakably Scottish feature of Howson's work is the undertone of Calvinism with its god-fearing, joyless culture of toil and penitence. He demonstrates empathy, acceptance and respect for worthy subjects, but he has also created works of satire and mockery, attacking the evils of the world, particularly fascism.
His purpose and dedication to his artisanship are evident, but it is his moving display of human suffering and his pursuit of redemption that mark him out as a great contemporary British artist. This is a timely showcase to celebrate his 65th year.
Until October 1
Reviewed by Blane Savage, Lecturer in MA Creative Media Practice
2. Gwen John: Art and Life in London and Paris – Pallant House Gallery, Chichester
Born in 1876, the Welsh painter Gwen John was a genuinely unique modernist painter. She didn't create loud, macho work, nor sexy, objectified nudes, nor abstract forms, like many male modernists. She was fiercely herself, making small, intimate, idiosyncratic paintings that share a definite style and palette over the course of her career.
This exhibition includes works by some of John's greatest influences, including her one-time tutor James McNeill Whistler as well as Paul Cezanne, Edouard Vuillard, Walter Sickert, her brother Augustus John and her lover Auguste Rodin.
It decisively reframes John, often characterised as a recluse: "This is a story of connection, rather than isolation," the first wall text states, "of a woman who was part of the culture of her age".
Pallant House's exhibition is fundamentally biographical and engages with the nuances of a woman who eschewed the norms of both sexes to make her own way. It valiantly takes on the task of proclaiming her importance in the history of modern art.
Until October 8
Reviewed by Eliza Goodpasture, PhD candidate in the History of Art
3. A World in Common: Contemporary African Photography – Tate Modern, London
For most visitors, this exhibition serves as an enlightening journey that challenges their perspective. It confronts and dismantles enduring colonial stereotypes associated with Africa. Simultaneously, it stands as a long-awaited affirmation of African photographers, validating their unique use of the medium.
The show's curator, Osei Bonsu, developed three major themes – "identity and tradition", "counter histories" and "imagined futures". The 36 featured photographers tell stories of an Africa that celebrates its spirituality and is untangling itself from its colonial past. This is awe-inspiring work by a new generation of artists who draw on the rich social and political history of the continent to tell their stories.
By working with masks, mirrors, self-portraiture or consenting sitters, the featured artists all circumnavigate the historic and often still-present exploitative relationship between the camera and the African continent. This is a decolonial approach to photography we can all learn from, but it also poses the question of how African photographers will make visible the richness of everyday life on the continent.
Until January 4 2024
Reviewed by Kerstin Hacker, Senior Lecturer in Photography
4. Film as Art: Brian Desmond Hurst, Film Director – Ulster Museum, Belfast
This exhibition at the Ulster Museum presents the story of film director Brian Desmond Hurst's eventful life and times through archive film posters, production stills, photographs, letters and a video compilation of clips from some of his work. Born in the heart of working-class East Belfast in 1895, Hurst's long life – like his film œuvre – was a bundle of surprises and contradictions.
An artistically ambitious and intelligent filmmaker, Hurst's output was confined almost entirely to British genre cinema (including classics such as Caesar and Cleopatra, 1945; Scrooge, 1951; and Malta Story,1953). He was a caustic wit with a gift for melodramatic scene setting, bipartisan on the Irish question (Irish-British relations), bisexual in his love life, and an essentially elusive figure clearly regarded with genuine affection by his wide circle of friends, and his family. This modest but often fascinating exhibition is an important public testament to this remarkable filmmaker and his achievements.
Until January 11 2024
Reviewed by Des O'Rawe, Senior Lecturer in Film Studies
5. Dippy in Coventry: The Nation's Favourite Dinosaur – Herbert Art Gallery & Museum, Coventry
Billed as the "dinosaur in residence", Dippy the famous sauropod from the Natural History Museum is on long loan to the Herbert Art Gallery & Museum in Coventry. This is the 26-metre skeleton of one of the longest dinosaurs ever – the marvel of the Jurassic.
Dippy, properly Diplodocus, lived 155 million years ago in Wyoming. What you see is a perfect, life-sized plaster cast of the original skeleton, which is in the Pittsburgh Natural History Museum. This perfect plaster copy of the skeleton arrived at the Natural History Museum in 1905 and it has been a favourite ever since.
Dippy has been on tour since 2018, travelling from London to Dorset, Birmingham, Belfast, Glasgow, Newcastle and Norwich, and – after a brief touchdown in London – has been in Coventry for a few months.
This is a fun museum visit no child will complain about. Your five-year-old will hold forth like a professor, giving you all the details of Dippy's life and times.
Until February 2026
Reviewed by Mike Benton, Professor of Vertebrate Palaeontology
6. Yayoi Kusama: You, me and the Balloons – The Warehouse at Aviva Studios, Manchester
This exhibition offers a captivating journey into the Japanese artist's world in the largest-ever immersive show of her inflatable works. The installations provide various levels of engagement, from playful interactions to deeper contemplation of meaning.
Kusama's universe is magic to observe, in the first room visitors are confronted by inflatable tentacles that fill the room with their impressive size. The journey to the larger space provides a unique vantage point, allowing time to linger here revealed the subtle movements of the floating inflatable universe above. The large mirrored wall also creates distorted reflections, blurring the lines between reality and Kusama's dream world.
The installations encourage different experiences. The Dots Obsession Dome invite this a brief immersion, while the smaller Peephole Dome elicit genuine reactions and introspection through the unexpected eyes looking back at you. The exhibition offers rich people-watching opportunities, where you lose track of time completely.
Until August 28
Reviewed by Lucy Gannon, Senior Lecturer and Programme Leader in Interior Design
---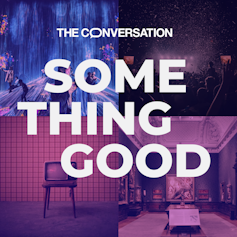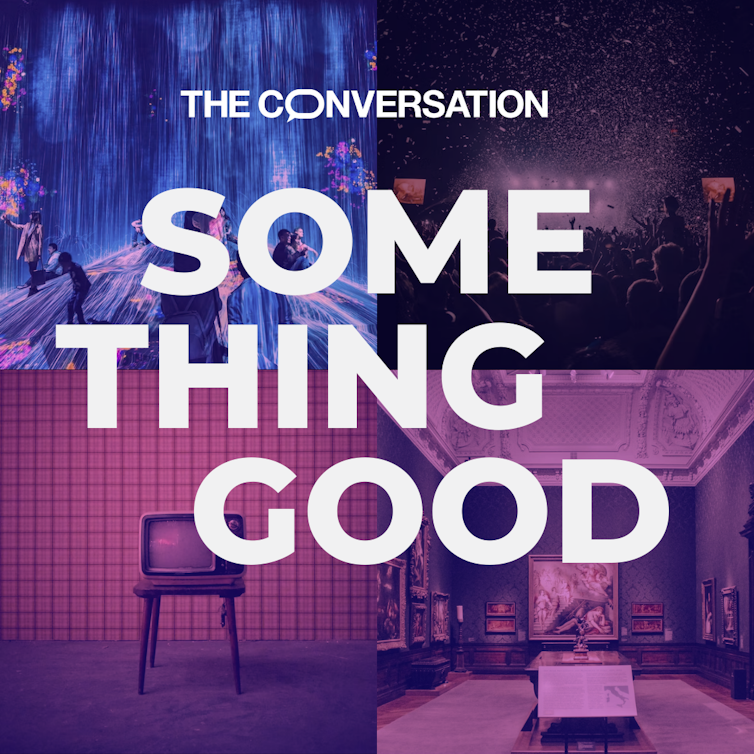 Looking for something good? Cut through the noise with a carefully curated selection of the latest releases, live events and exhibitions, straight to your inbox every fortnight, on Fridays. Launches 4 August. Sign up here.

---
Blane Savage, Lecturer in MA Creative Media Practice and BA(Hons) New Media Art, University of the West of Scotland; Des O'Rawe, Senior Lecturer in Film Studies, Queen's University Belfast; Eliza Goodpasture, PhD candidate in the History of Art, University of York; Kerstin Hacker, Senior Lecturer in Photography, Anglia Ruskin University; Lucy Gannon, Senior Lecturer and Programme Leader BA in Interior Design, Manchester Metropolitan University, and Michael J. Benton, Professor of Vertebrate Palaeontology, University of Bristol
This article is republished from The Conversation under a Creative Commons license. Read the original article (https://theconversation.com/six-must-see-summer-exhibitions-reviewed-by-our-experts-208360).
---
For enquiries, product placements, sponsorships, and collaborations, connect with us at

[email protected]

. We'd love to hear from you!
---
Our humans need coffee too! Your support is highly appreciated, thank you!