•  2023 NBA All-Star | All-Star roster 
LeBron James is closing in on Kareem Abdul-Jabbar's NBA career scoring record. And now, he has caught Abdul-Jabbar on another page of the All-Star record book.
James was announced Thursday as an NBA All-Star for the 19th time, the Los Angeles Lakers' star tying Abdul-Jabbar for the most selections in league history. James — the leading overall vote-getter — will be the captain of one of the teams for the Feb. 19 All-Star Game in Salt Lake City, while Eastern Conference voting leader Giannis Antetokounmpo of the Milwaukee Bucks will captain the other side.
---
Eastern Conference starters
* Giannis Antetokounmpo (Milwaukee Bucks)
Kevin Durant (Brooklyn Nets)
Jayson Tatum (Boston Celtics)
Donovan Mitchell (Cleveland Cavaliers)
Kyrie Irving (Brooklyn Nets)
Western Conference starters
* LeBron James (Los Angeles Lakers)
Nikola Jokic (Denver Nuggets)
Zion Williamson (New Orleans Pelicans)
Stephen Curry (Golden State Warriors)
Luka Doncic (Dallas Mavericks)
* Captains
---
This is the sixth year the NBA has used the captain format for the All-Star Game; James has been a captain every time and has never lost, taking a 5-0 record into this year. Antetokounmpo is a captain for the third time, after also earning that right in 2019 and 2020.
James and Antetokounmpo will pick their teams shortly before the game in Salt Lake City, a newly announced twist and a departure from past years in which the captains picked a week or two in advance of All-Star weekend.
The other eight starters they'll be choosing from, barring any changes because of injury beforehand, are: Denver's two-time reigning NBA MVP Nikola Jokic, NBA scoring leader Luka Doncic of Dallas, Golden State's Stephen Curry, Boston's Jayson Tatum, Brooklyn teammates Kevin Durant and Kyrie Irving, Cleveland's Donovan Mitchell and New Orleans' Zion Williamson.
"I'm definitely blessed and humbled to be a part of this," Mitchell said during the televised starters' announcement on TNT. "To be a part of my fourth All-Star and now to be a starter, I couldn't be happier."
The big intrigue was the third East frontcourt spot, where Philadelphia's Joel Embiid — No. 2 in the NBA's scoring race entering Thursday at 33.4 points per game — was the odd man out after Antetokounmpo, Durant and Tatum were the top three in the balloting.
Starters — three frontcourt players and two guards from each conference — were selected by a combination of three different votes: fan balloting counted for 50%, media balloting was worth 25% and voting by the NBA's players made up the final 25%.
The reserves, which are chosen by votes from the league's coaches, will be announced Feb. 2. Among the players certain to merit strong consideration: Portland's Damian Lillard, Oklahoma City's Shai Gilgeous-Alexander, Boston's Jaylen Brown and Miami's Bam Adebayo.
James is 157 points away from Abdul-Jabbar's career scoring total of 38,387 points. At his current average of 29.9 points per game, James will need just over five games to break the record – and, if he doesn't miss any games in the interim, would be on pace to pass Abdul-Jabbar in a Feb. 7 home game against Oklahoma City.
And that means the All-Star weekend, if James passes the record beforehand, could be a celebration of his breaking a record that Abdul-Jabbar has held for nearly 40 years.
"Calculating out when it might happen, it seems at this point it's likely to happen before our All-Star break," NBA Commissioner Adam Silver said last week in Paris. "If it were to happen before our All-Star break, it seems like the All-Star Game this year, which is in Salt Lake City, may be the perfect opportunity to honor him."
James is now tied with Abdul-Jabbar for most All-Star selections, and if James plays in Salt Lake City he will become the first player in NBA history to actually appear in 19 All-Star games. Abdul-Jabbar was selected to the 1973 game but did not play.
That'll be just another entry on a long list of All-Star records for James. He's the first player to be selected to 19 consecutive All-Star games — until Thursday, he shared that record with 18-time-selection Kobe Bryant, the Lakers legend who died Jan. 26, 2020, exactly three years to the date from Thursday.
If he actually starts, it'll be James' 19th time doing so, four more anyone else in league history; Bryant made 15 starts. The 19 starts in a row extends another All-Star record; Bob Cousy has the second-longest such streak, having started 13 straight.
James also is the career All-Star leader in minutes, points, field goals made and field goals attempted.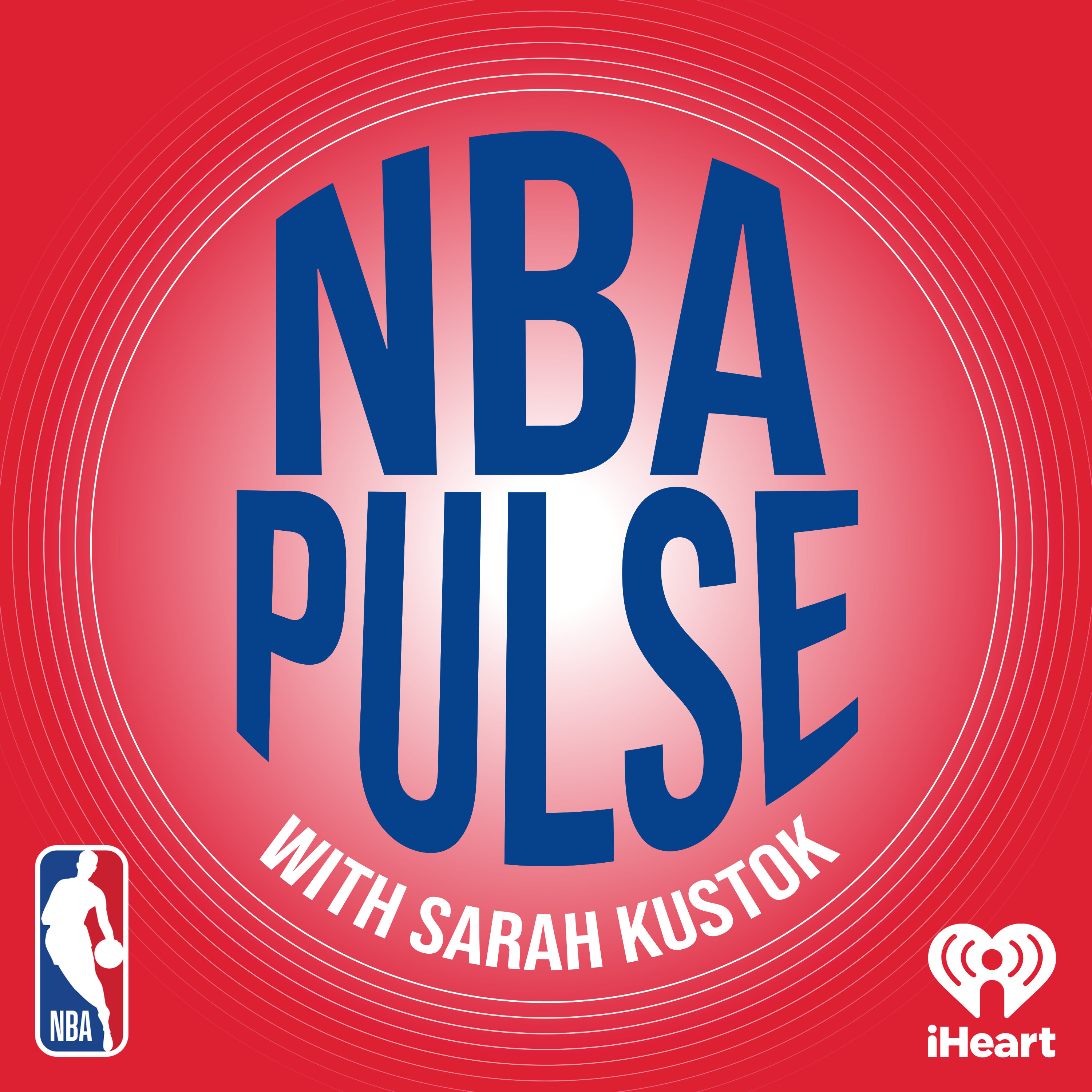 In-Season Tournament Semi-Finals Review and Championship Preview
–
NBA Pulse with Sarah Kustok
Sarah talks with NBA.com senior writer Steve Aschburner about the In-Season Tournament Semi-Finals – Haliburton's excellent performance with zero turnovers in the Pacers win over the Bucks, and LeBron's performance in the Lakers win over the Pelicans. They also preview the Finals matchup coming up as the Lakers and Pacers battle for the NBA Cup.  NBA Pulse is a production of iHeartPodcasts and the NBASee omnystudio.com/listener for privacy information.
---
For enquiries, product placements, sponsorships, and collaborations, connect with us at

[email protected]

. We'd love to hear from you!
---
Our humans need coffee too! Your support is highly appreciated, thank you!