In an interview with Harper's BAZAAR, Winona Ryder reflected on her 1993 breakup with Johnny Depp, sharing that she "wasn't taking care" of herself.
Winona Ryder's 1993 break up from Johnny Depp left her reeling.
That mixed with the pressure of Hollywood left her in what she told Harper BAZAAR was her "Girl, Interrupted real life"—a reference to her and Angelina Jolie's flick about a psychiatric hospital.
The actress sought help, sharing that "an incredible therapist" suggested she envision being kind to a younger form of herself.
At the time, she was starring in the drama The House of the Spirits. "I remember, I was playing this character who ends up getting tortured in a Chilean prison," she detailed. "I would look at these fake bruises and cuts on my face, and I would struggle to see myself as this little girl. 'Would you be treating this girl like you're treating yourself?' I remember looking at myself and saying, 'This is what I'm doing to myself inside.' Because I just wasn't taking care of myself."
"I've never talked about it," the 50-year-old continued. "There's this part of me that's very private. I have such, like, a place in my heart for those days. But for someone younger who grew up with social media, it's hard to describe."
Winona and Johnny met at a New York City film premiere in 1989 and became engaged the following year. At the height of their romance, he got his infamous "Winona Forever" tattoo, which he tweaked to "Wino Forever" after their split.
Today, however, there seems to be no bad blood between the exes, with the actress speaking out in support of Johnny amid his libel suit against The Sun who described him as a "wife beater" following his split from Amber Heard.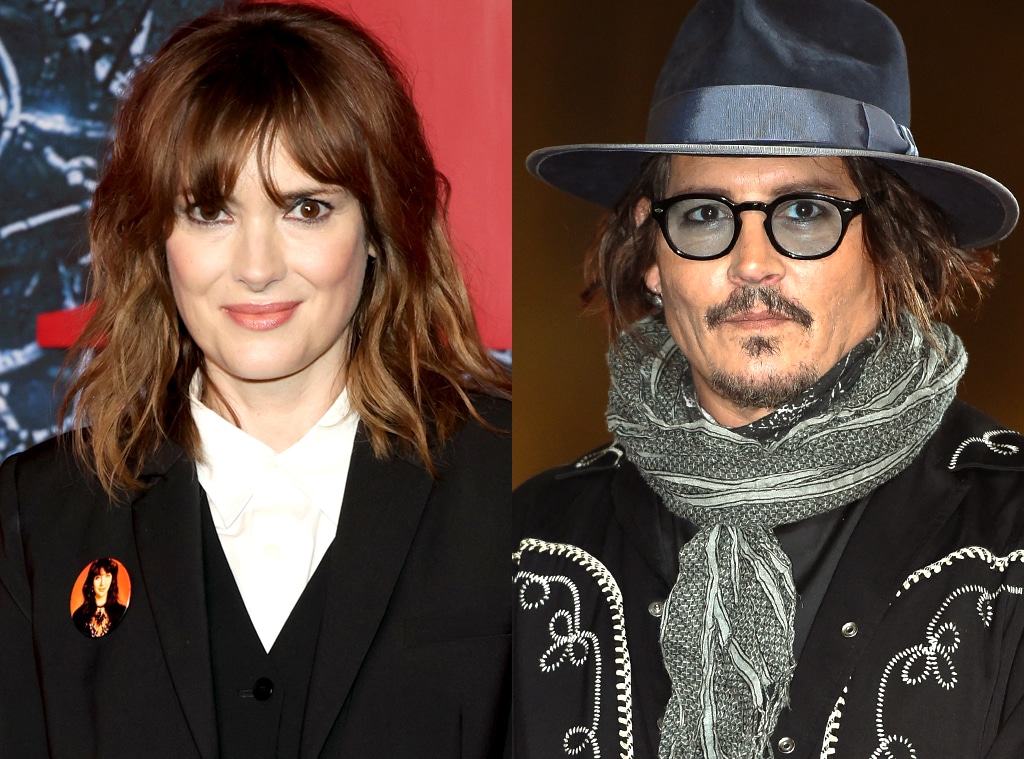 "I truly and honestly only know him as a really good man—an incredibly loving, extremely caring guy who was so very protective of me and the people that he loves, and I felt so very, very safe with him," Winona, who dates Scott Mackinlay Hahn, said in a statement read in court in 2020. "I do not want to call anyone a liar, but from my experience of Johnny, it is impossible to believe that such horrific allegations are true. I find it extremely upsetting, knowing him as I do."
Source: ENews