See all the best looks as the stars arrived at New York's Metropolitan Museum of Art on Monday evening.
he Met Gala is fashion's big night out — and celebrities are known for saving their most striking outfits for its often-theatrical red carpet.
Stars across industries including TV, film, politics and sport did not disappoint, bringing exaggerated silhouettes, elegant accessories and moments of drama to the Metropolitan Museum of Art on Monday evening.
Pandemic-related rescheduling meant it had been less than eight months since the (normally) annual fundraiser was last held, giving designers less time to think about the event's dress code, "Gilded Glamour and White Tie." The theme continued 2021's exploration of American style — in keeping with the Costume Institute's accompanying two-part exhibition, "In America: An Anthology of Fashion" — and many attendees took direct inspiration from the Gilded Age, an era that saw America transformed at the end of the 19th century.
At a press event before the gala, First Lady Jill Biden used her opening remarks to emphasize American design's "rich and deep" history.
"It is a story of innovation and ingenuity, of rebellion and renewal," she said. "It has often been written by those in the shadows, not recognized for their influence and art, but here at the Met their stories are told."
Several guests chose to pay homage to the historical theme with vintage jewelry. Actress Tommy Dorfman, YouTuber Emma Chamberlain and Vogue magazine's Anna Wintour and Hamish Bowles were among the celebrities who accessorized with vintage tiaras.
Gala co-host Blake Lively meanwhile paid tribute to New York City's Gilded Age architecture. With the assistance of several helpers, she undid the enormous bow of her shimmering Versace gown on the steps of Met, unveiling a hidden train in an aged copper color inspired by the patina of the Statue of Liberty.
Prior to Monday evening's red carpet, one of the quintessential American designers, Tommy Hilfiger told CNN that the event offered designers a chance to "showcase their unique interpretations of fashion and pop culture. "The Met Gala is all about having an open mind and thinking outside the box," said Hilfiger, whose work features in the Met's new exhibition, via email.
Former Yeezy designer Maisie Schloss, who now runs her own LA-based label Maisie Wilen, said the fundraiser's combination of high fashion and mainstream appeal makes it a "unique" red carpet.
"The events embraced by industry insiders and the masses alike allow for peak creativity," she said via email.
Scroll down to see some of the event's best fashion.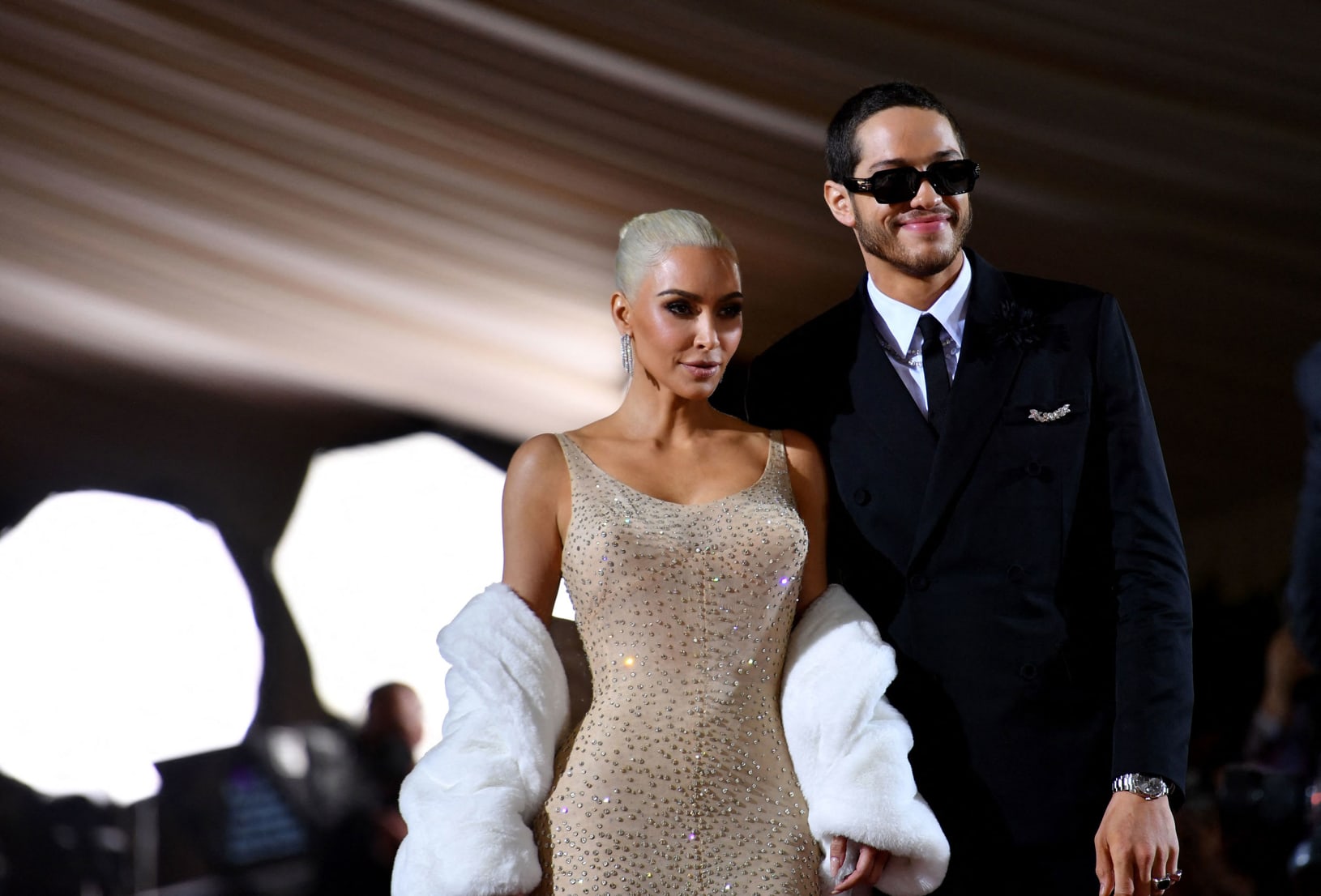 Kim Kardashian wore Marilyn Monroe's iconic dress — the one she famously sang "Happy Birthday, Mr. President" in at John F. Kennedy's birthday fundraiser in 1962. Pete Davidson kept things simple in a suit and sunglasses.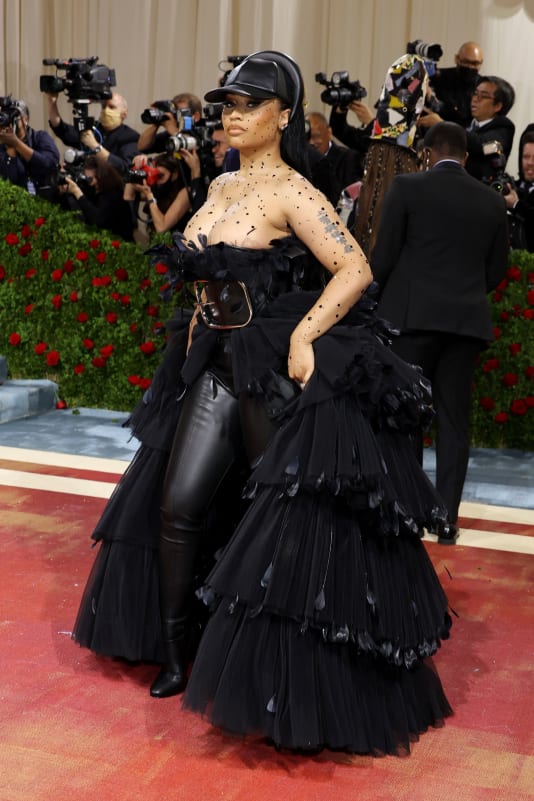 Nicki Minaj stepped out in a custom Burberry look by Ricardo Tisci which featured a black leather baseball cap, tiered gown and sparkling body crystals.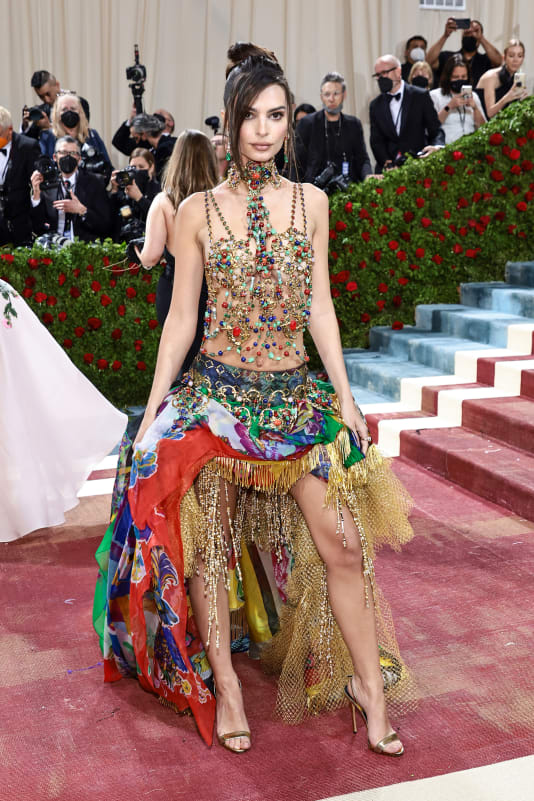 Emily Ratajowski arrived in a beaded vintage 1992 Versace ensemble originally worn by the supermodel Yasmeen Ghauri.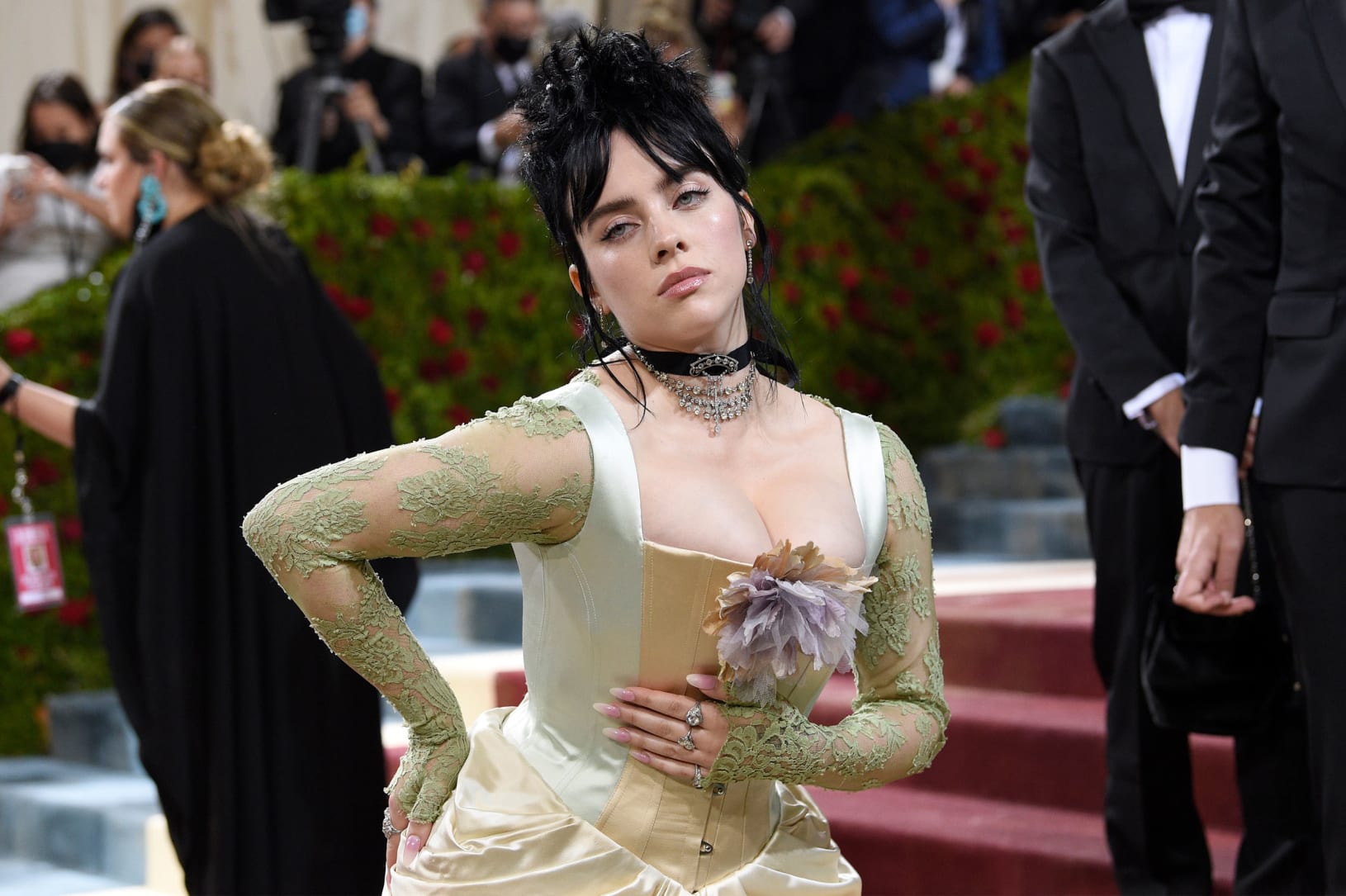 Billie Eilish stunned in an upcycled Gucci dress with a corseted bodice and sheer sea-foam-hued gloved sleeves. Every part of the dress was made from "already existing materials" she said, nodding to its eco-friendly design.
Actors Blake Lively and Ryan Reynolds embraced the theme, with Lively in a glittering Versace beaded gown with an oversized coppery satin bow and matching gloves, and Reynolds in a classic tuxedo.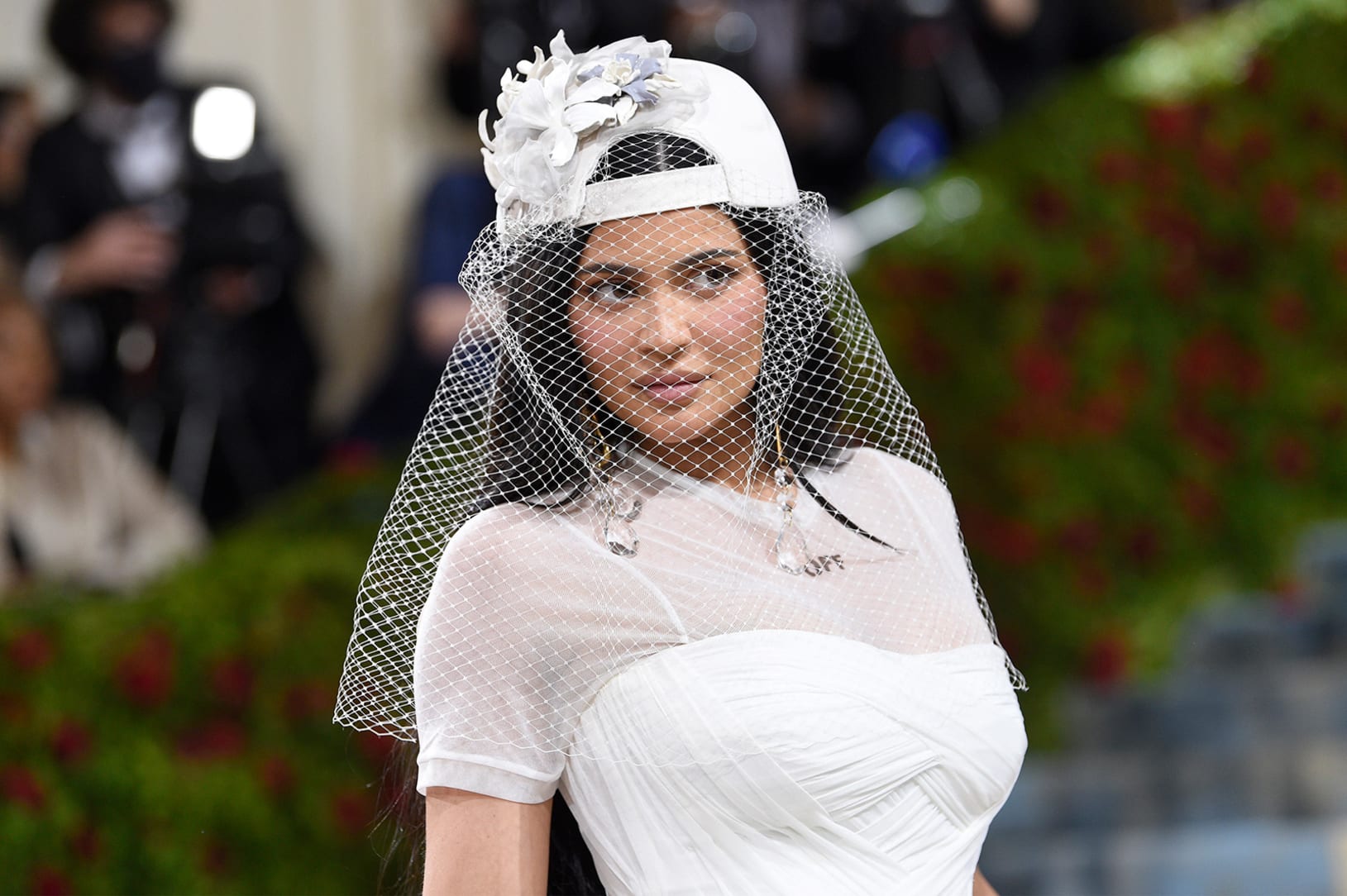 Kylie Jenner gave her bridal gown a streetwear twist with a veil covering her backwards baseball cap. The outfit was designed by Off-White's late founder Virgil Abloh.
Actor Louisa Jacobson is no stranger to tonight's theme. She was in HBO show "The Gilded Age," which premiered earlier this year.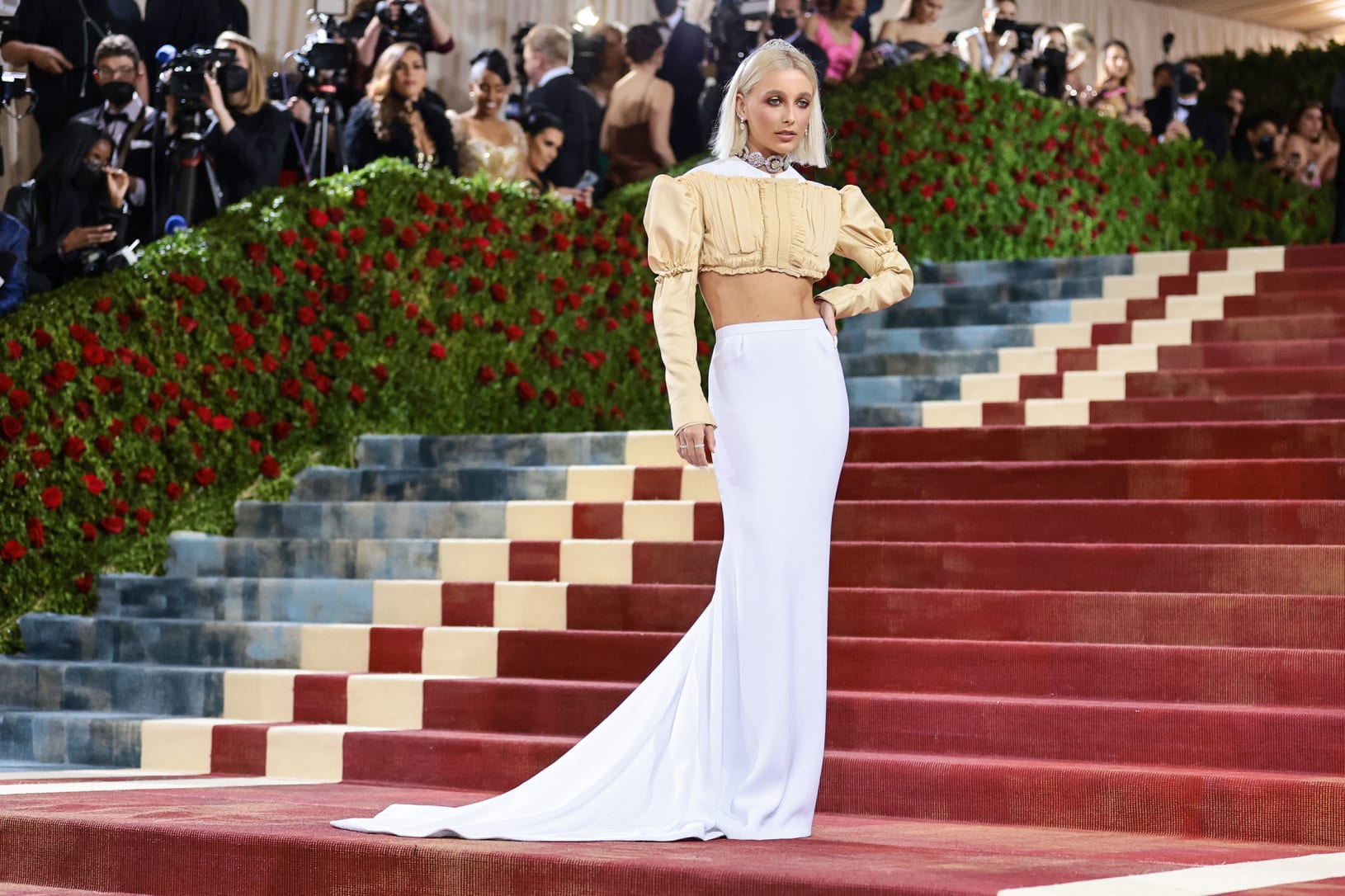 Emma Chamberlain in a cropped, two-piece look with a modernized nod to 19th-century tailoring.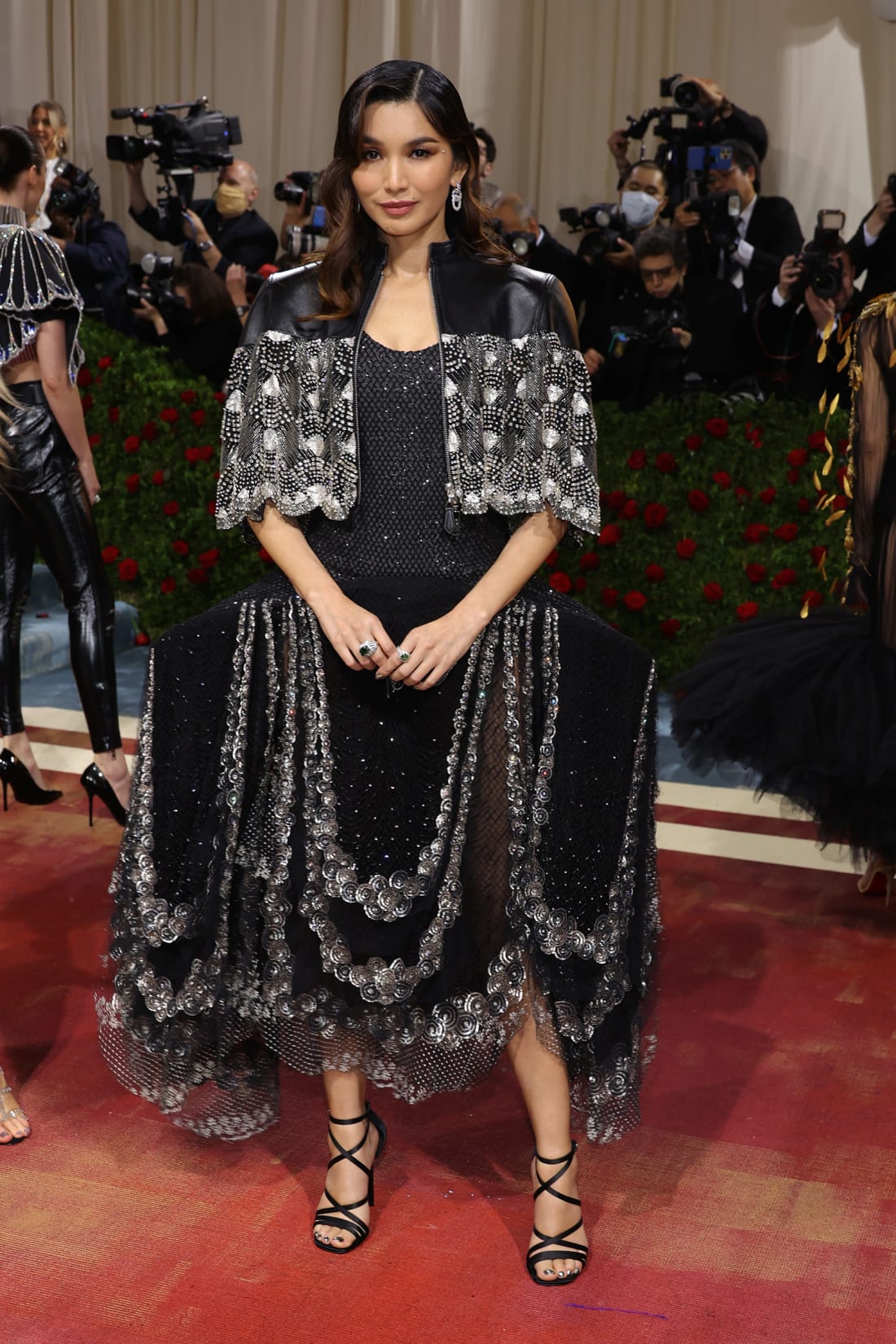 With her outfit and jewelry both designed by Louis Vuitton, actress Gemma Chan arrived in a crystal-embellished leather cape and a dress with theatrically exaggerated hips.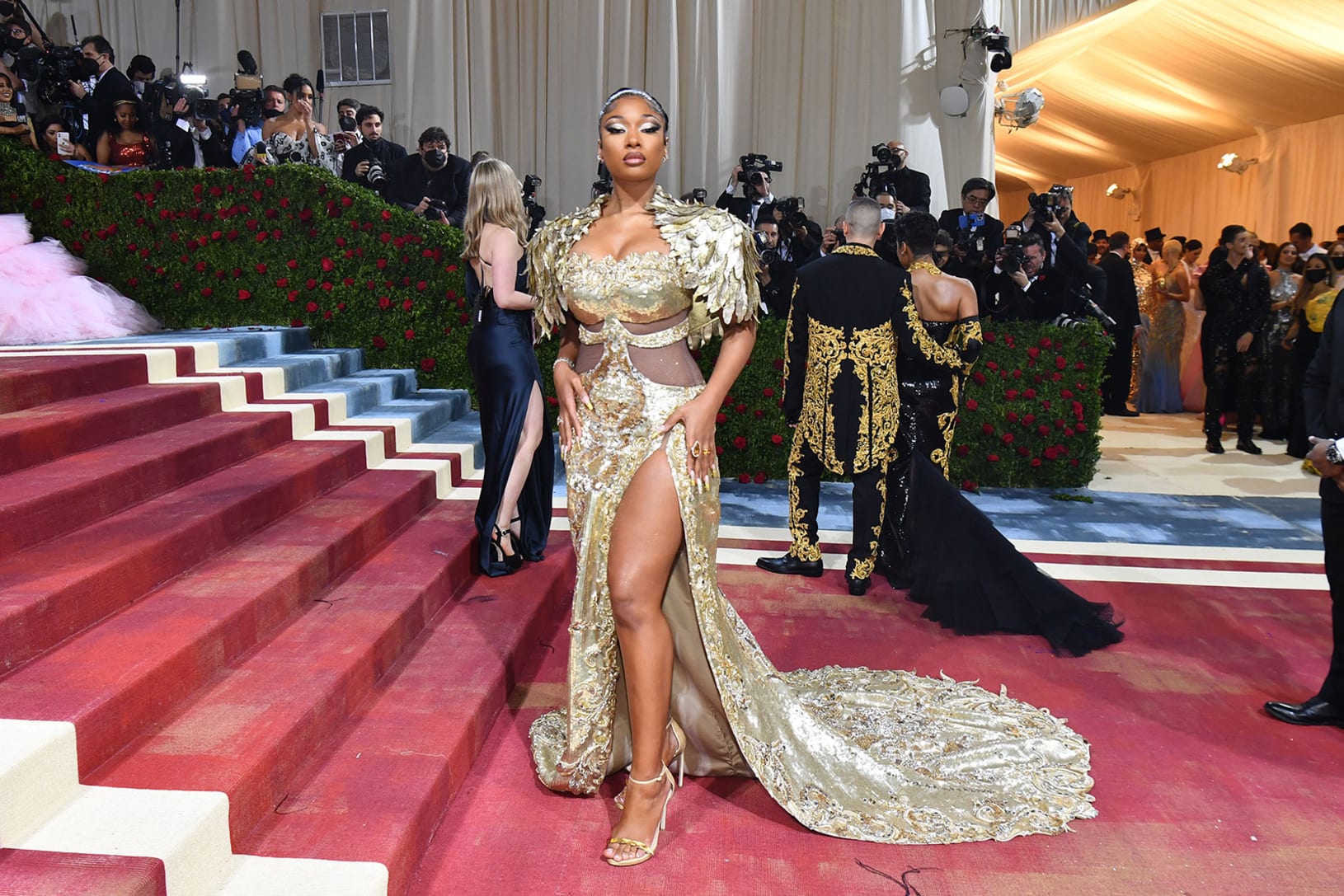 Megan Thee Stallion opted for a golden gown with sculpted feather-like shoulders by Moschino and attended the event alongside the brand's creative director Jeremy Scott.
Kaia Gerber in vintage Alexander McQueen.
Alessandro Michele and Jared Leto in matching Gucci.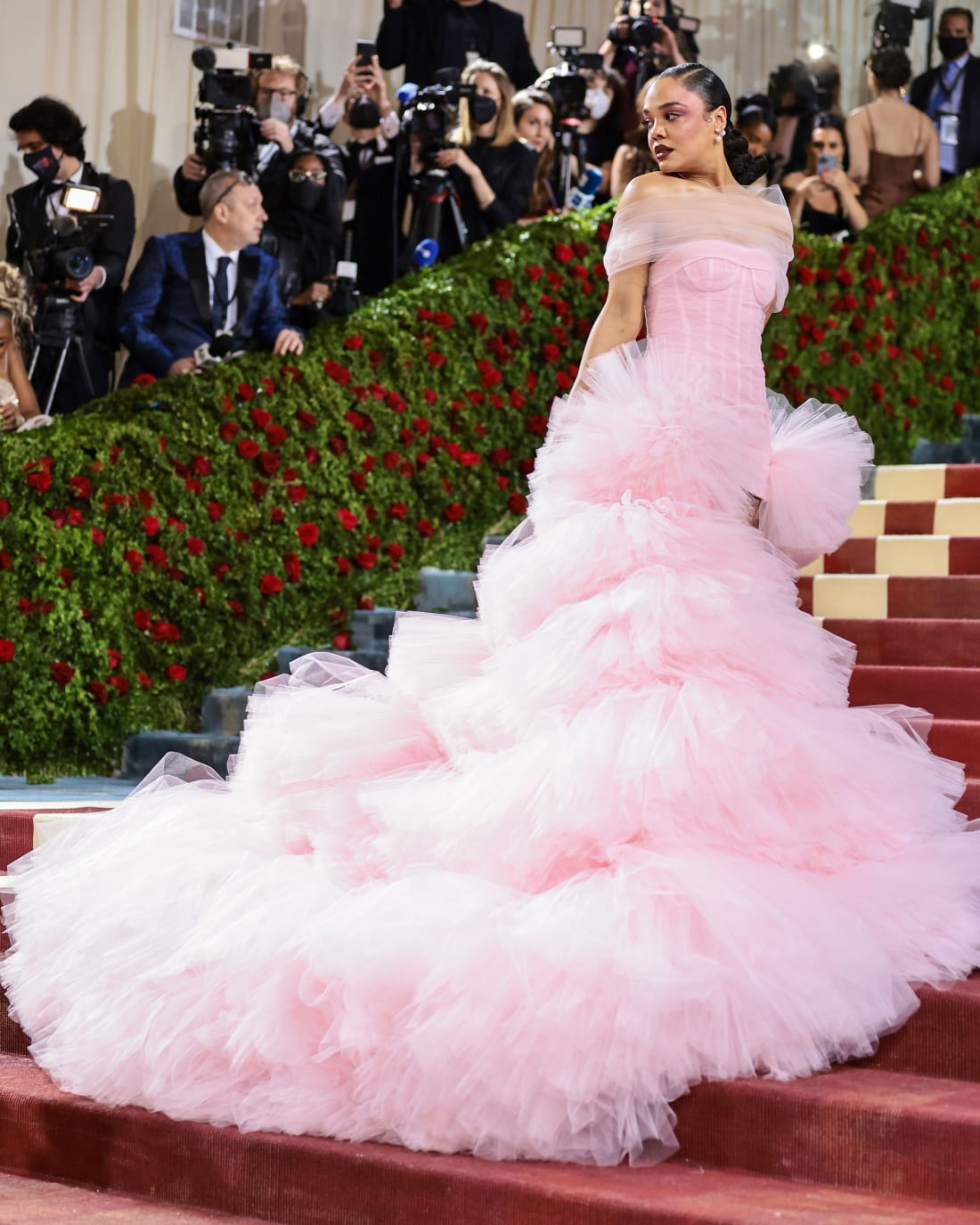 Tessa Thompson's pink Carolina Hererra gown featured one of the evening's most dramatic trains.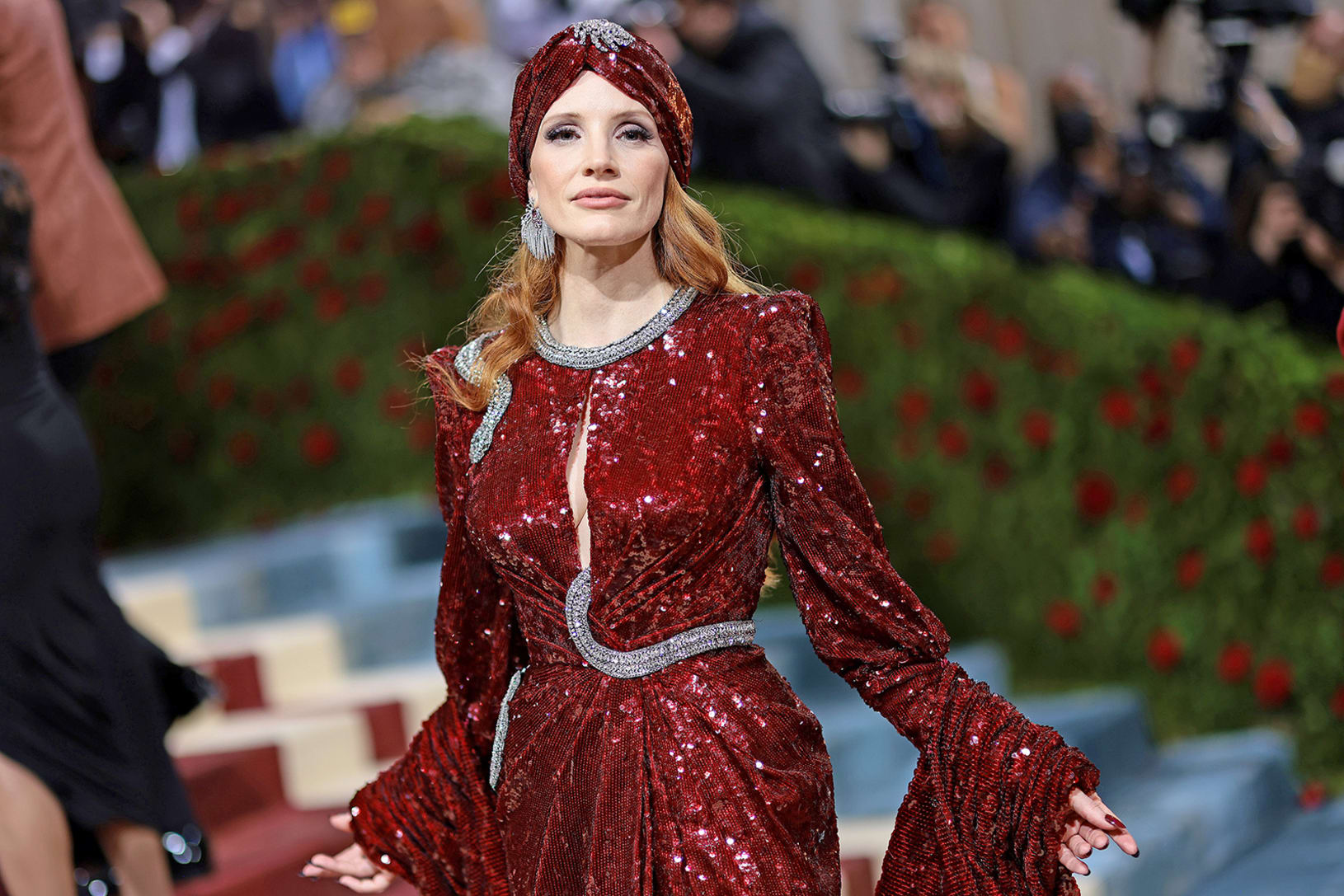 Jessica Chastain wore an embellished ruby Gucci gown with a matching turban.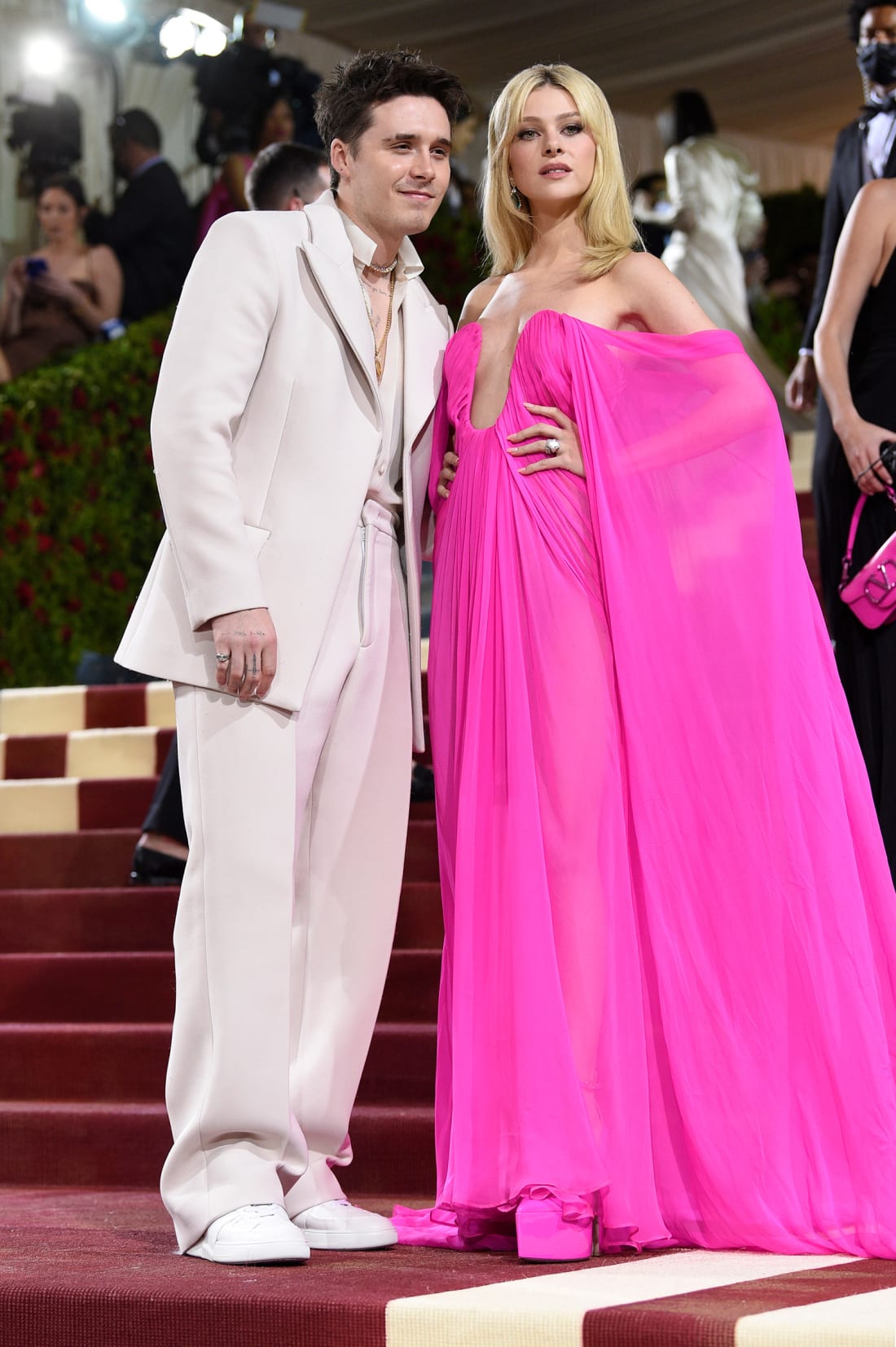 Brooklyn Beckham and Nicola Peltz both opted for Maison Valentino creations, with Peltz wearing a neon pink gown with a plunging neckline in contrast to Beckham's ivory suit. Credit: Evan Agostini/Invision/AP
Brooklyn Beckham and Nicola Peltz both opted for Maison Valentino creations, with Peltz wearing a neon pink gown with a plunging neckline in contrast to Beckham's ivory suit.
Fredrik Robertsson in Iris van Herpen.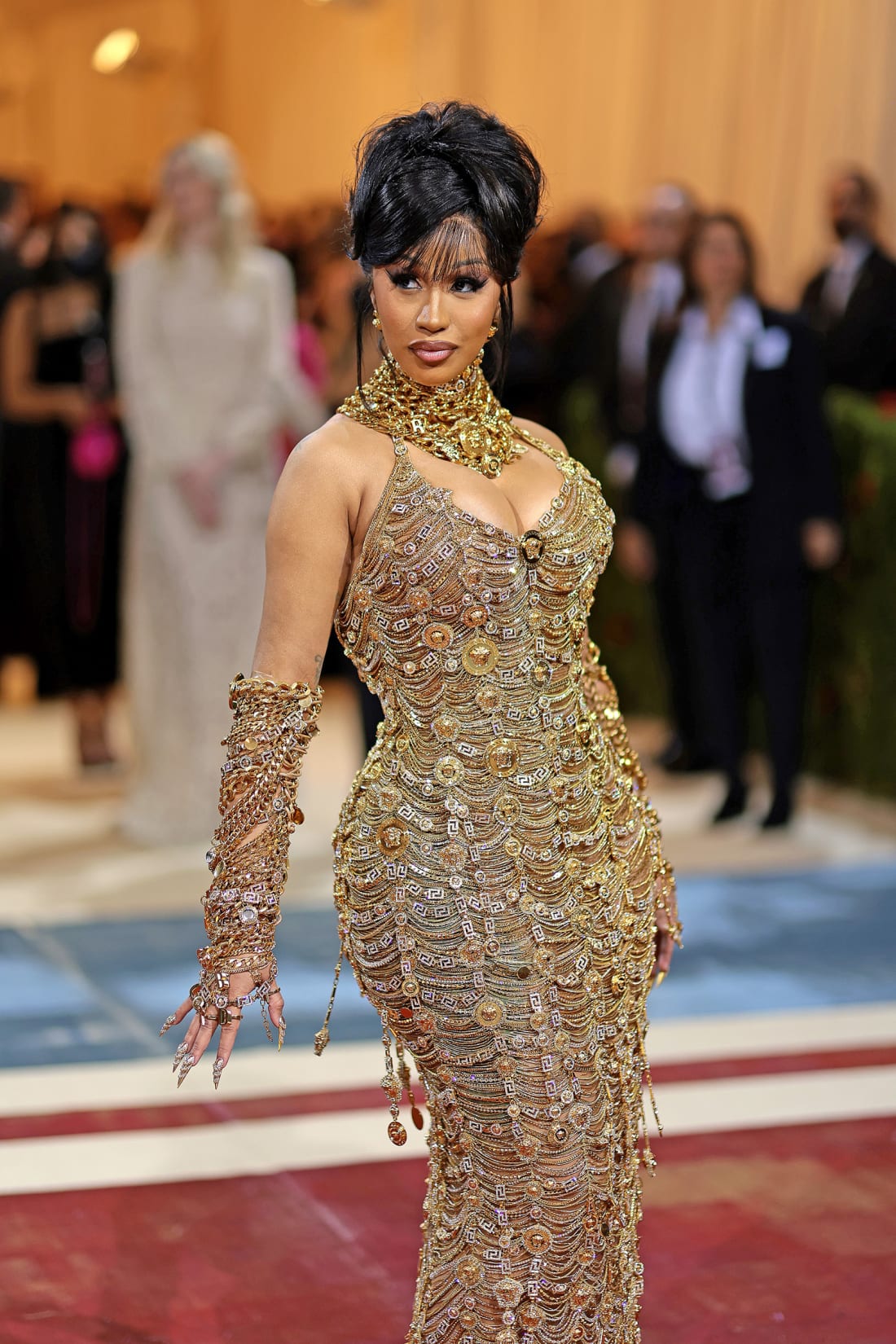 Rapper Cardi B turned to Versace for this chain-embellished dress, which was made from a mile of golden chains according to the brand.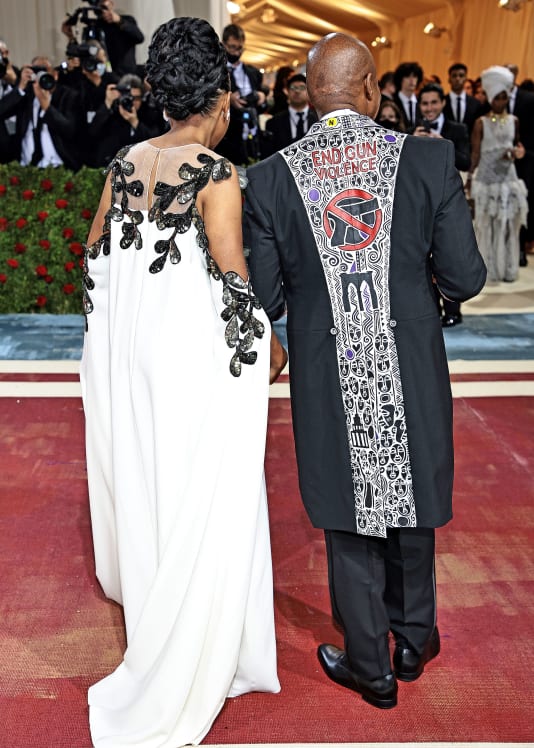 New York City Mayor Eric Adams, right, and Tracey Collins.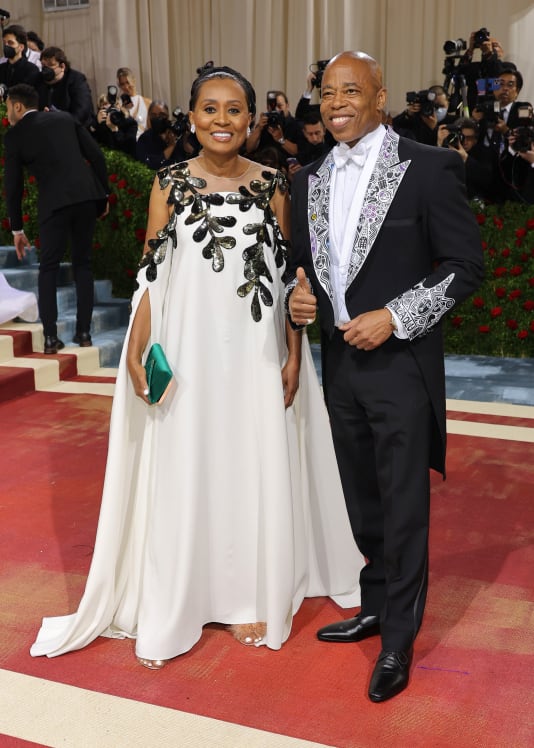 New York City Mayor Eric Adams, right, and Tracey Collins
Stormzy departed from his usual wardrobe of dark clothing for a pristine white caped look by Ricardo Tisci for Burberry.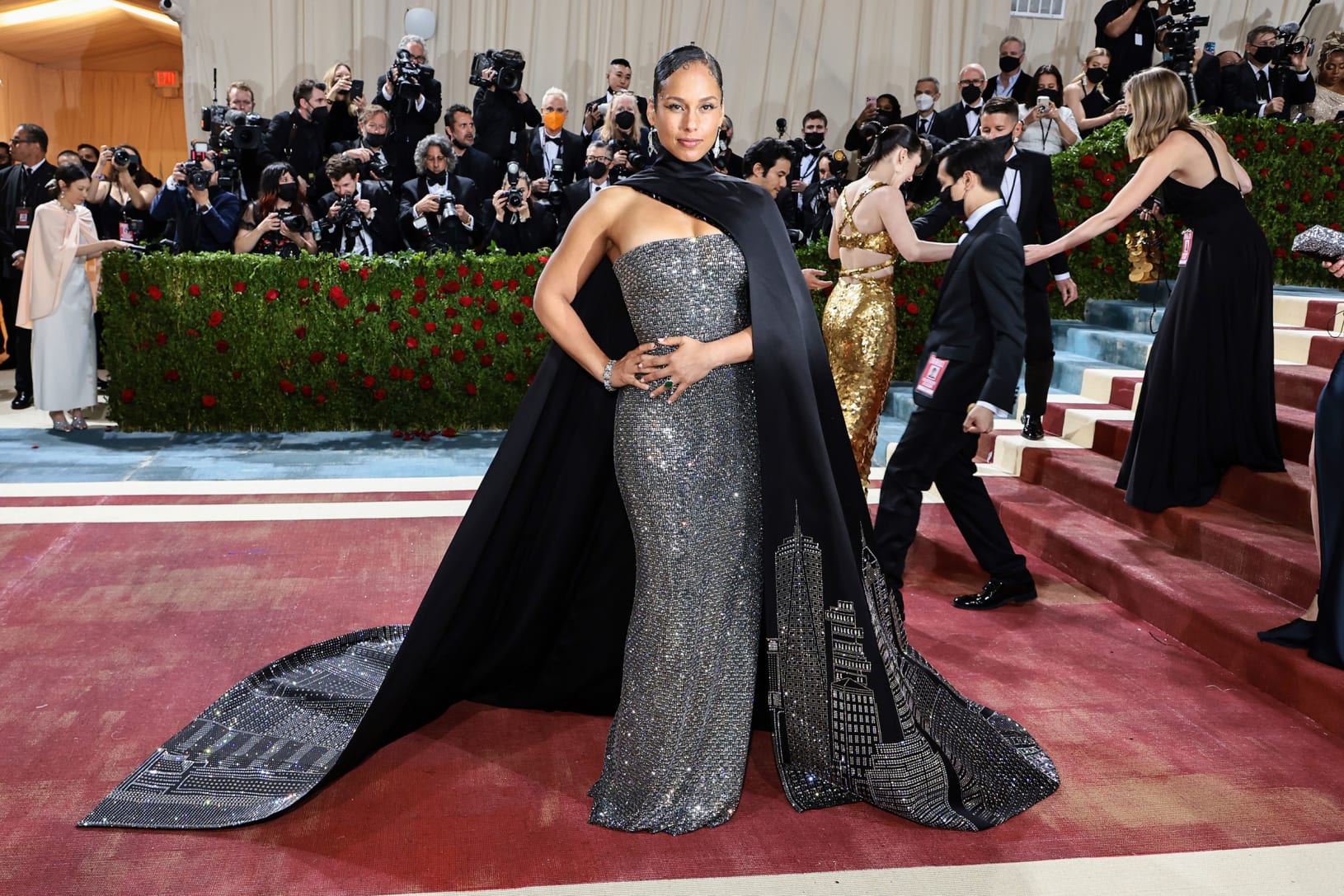 Alicia Keys in Ralph Lauren.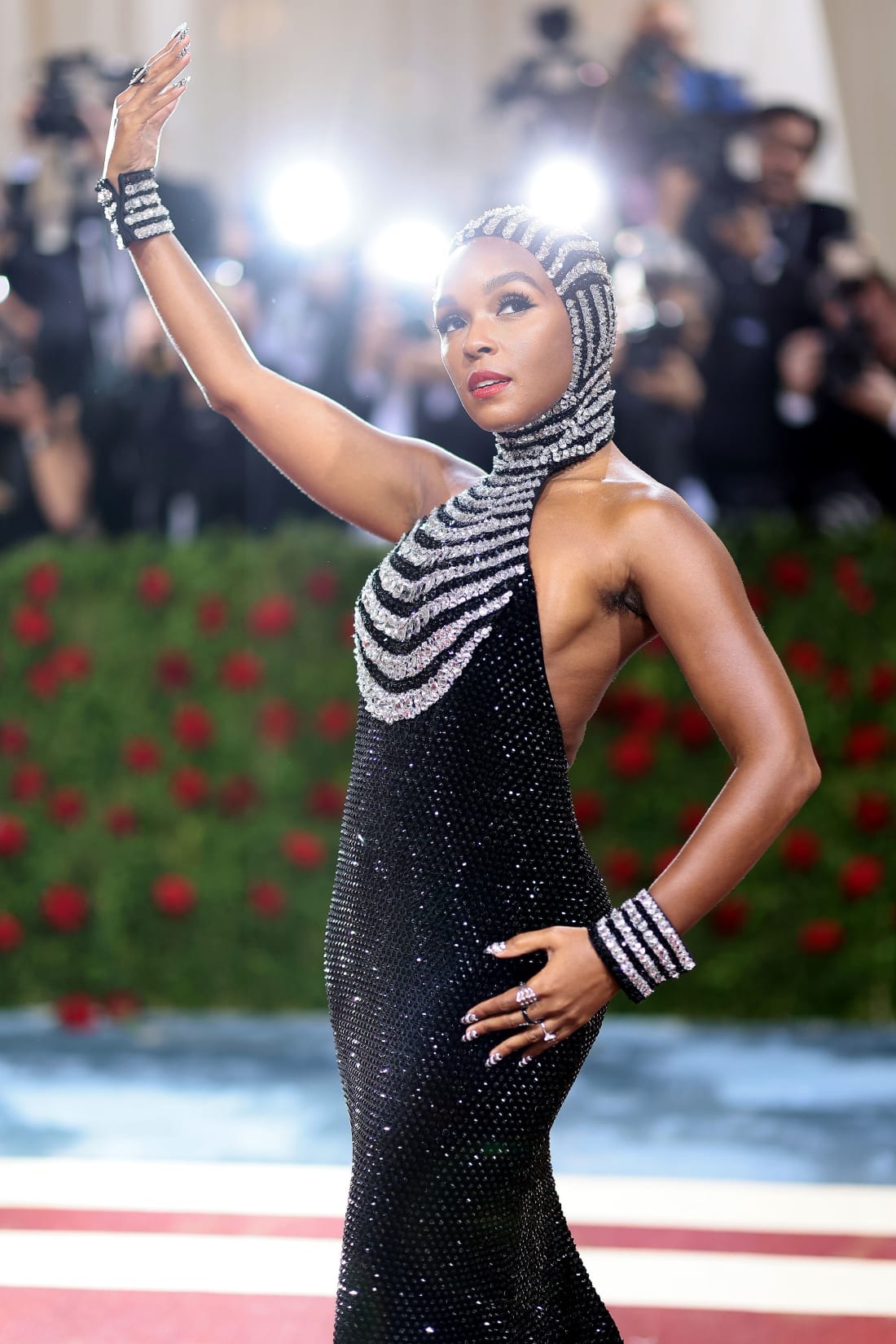 While many celebrities opted for tiaras, singer Janelle Monáe went for a full glimmering gown with a full blinged-out headpiece and matching wrist cuffs.
---
READ MORE: RED CARPET ROYALTY! SEE THE TOP 10 BEST CROWNS, TIARAS AND HEADPIECES AT THE 2022 MET GALA
---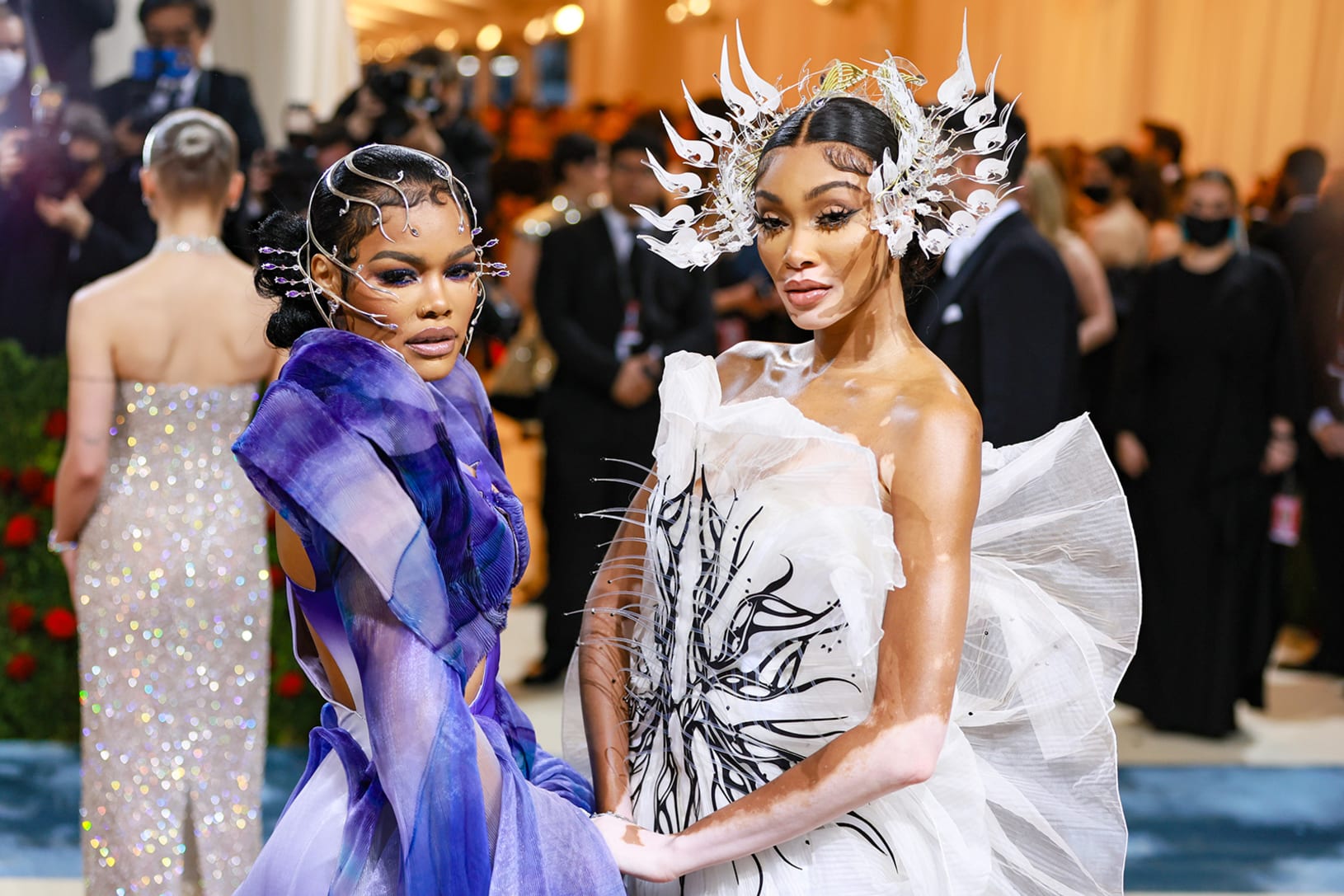 Winnie Harlow and Teyana Taylor dazzled in Iris van Herpen ensembles and headpieces. Harlow opted for a black-and-white sculptural dress, while Taylor wore a gauzy purple gown. Taylor told Vogue on the red carpet that it was a "futuristic" take on the "Gilded Glamour" theme but also like the villain Ursula from "The Little Mermaid."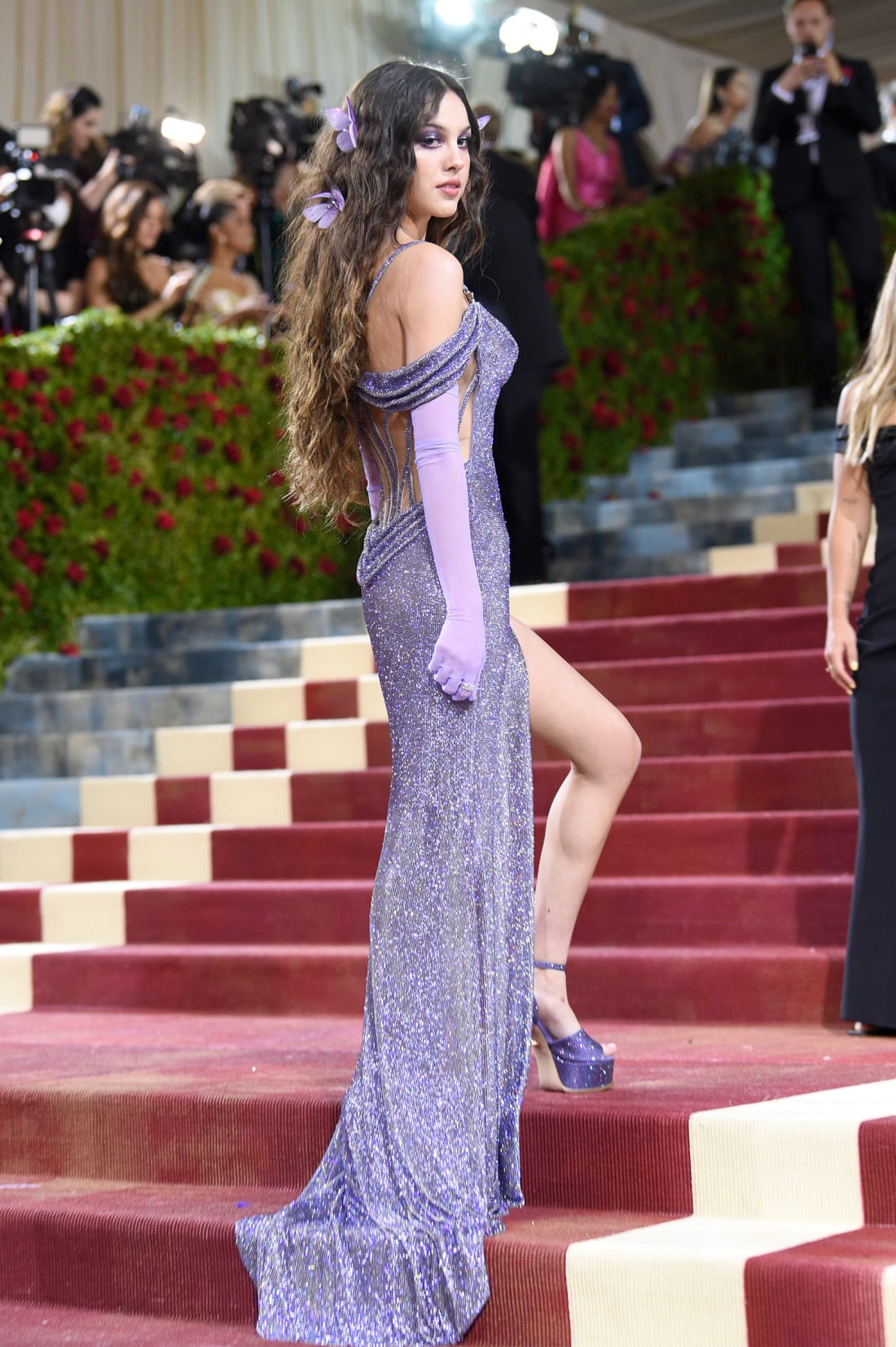 NBA star Russell Westbrook wore a Thom Browne kilt and matching black top hat.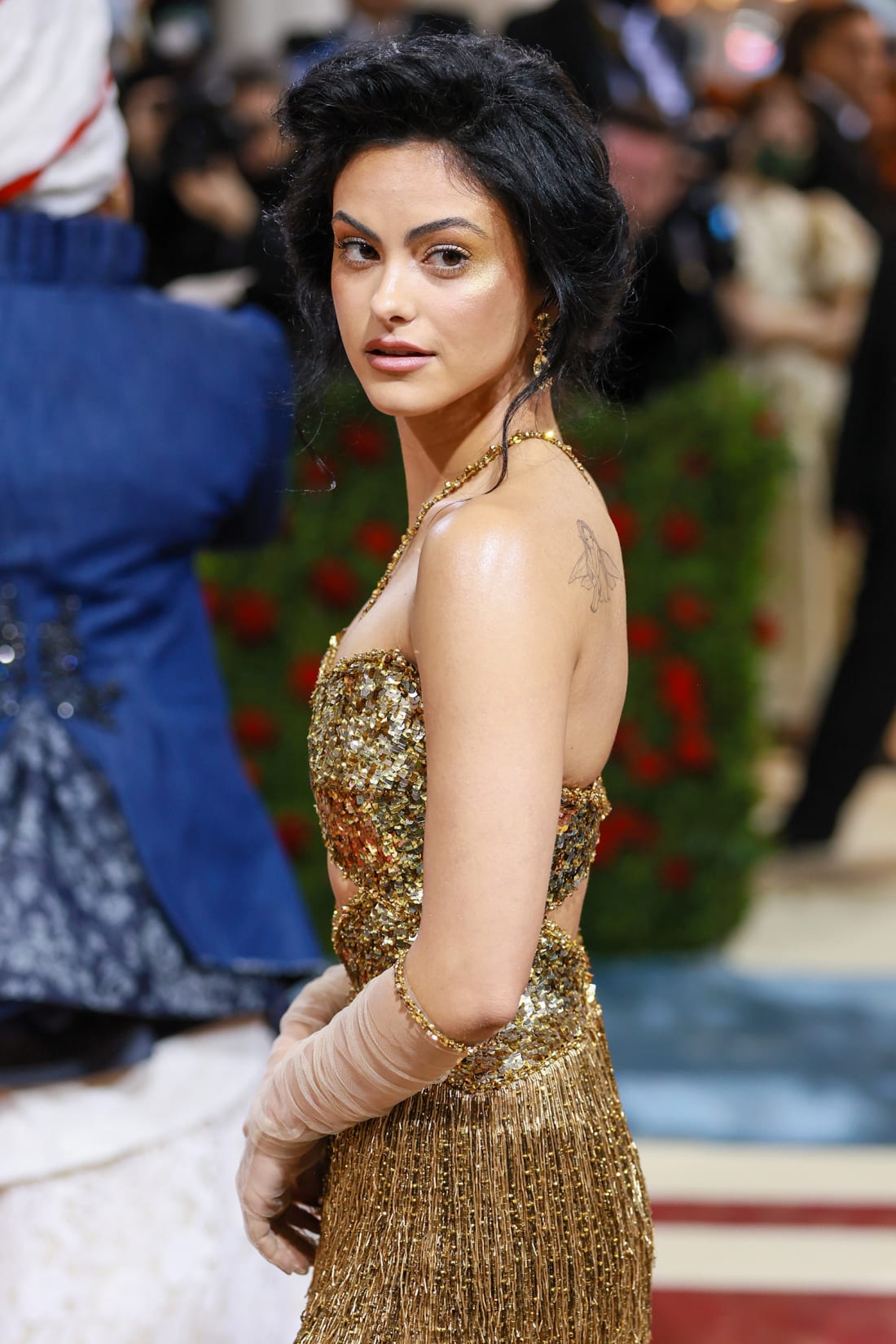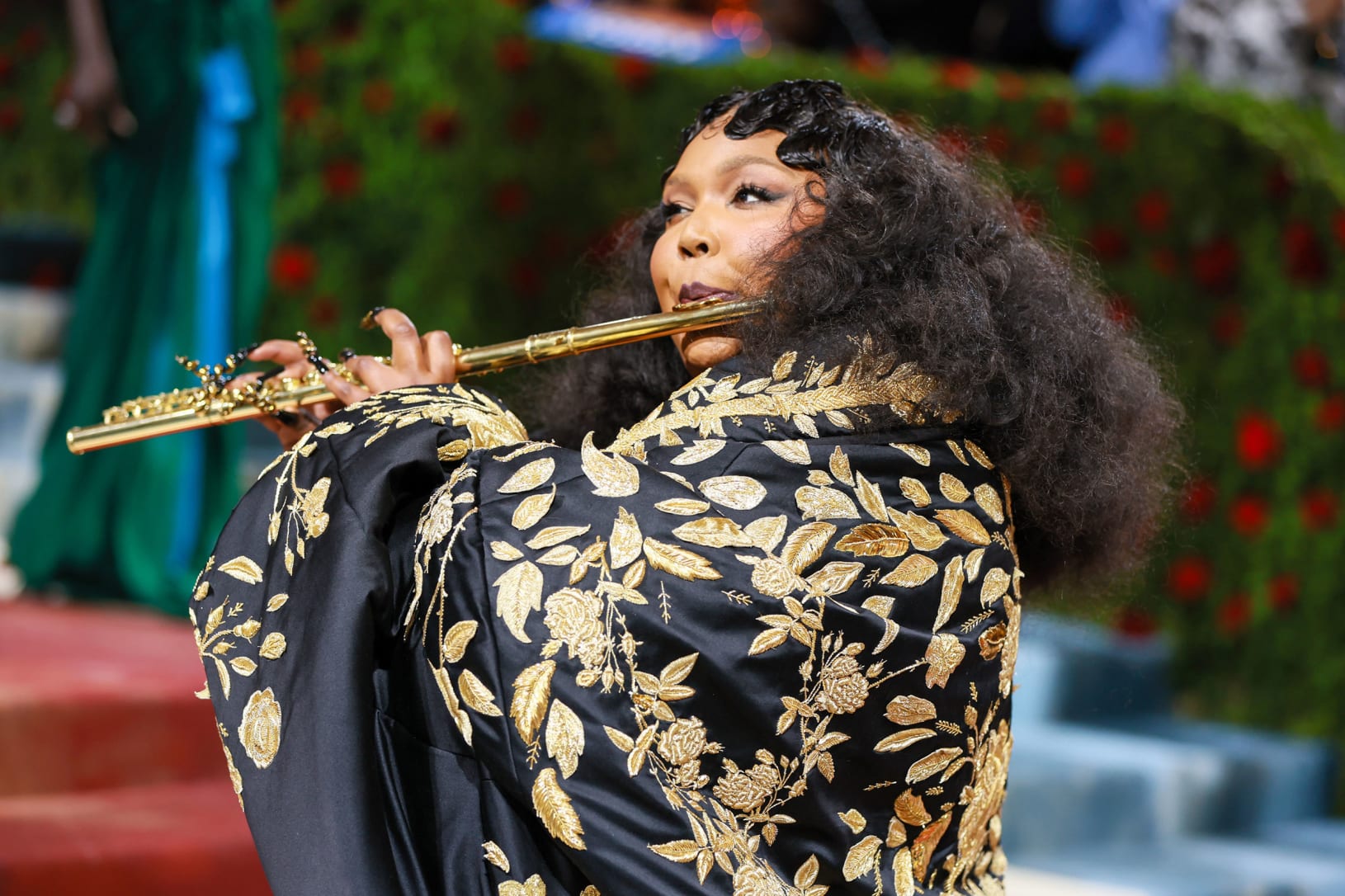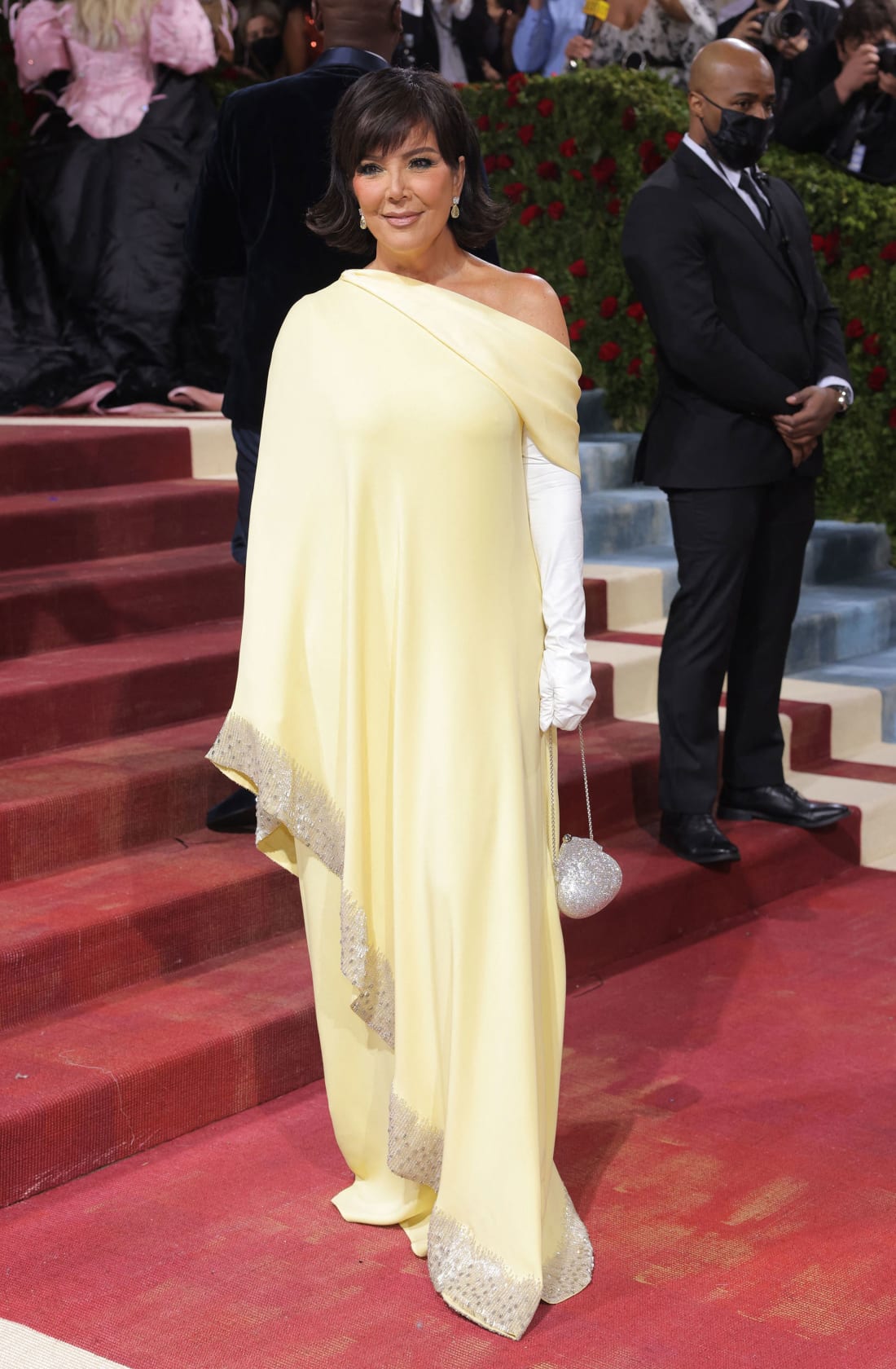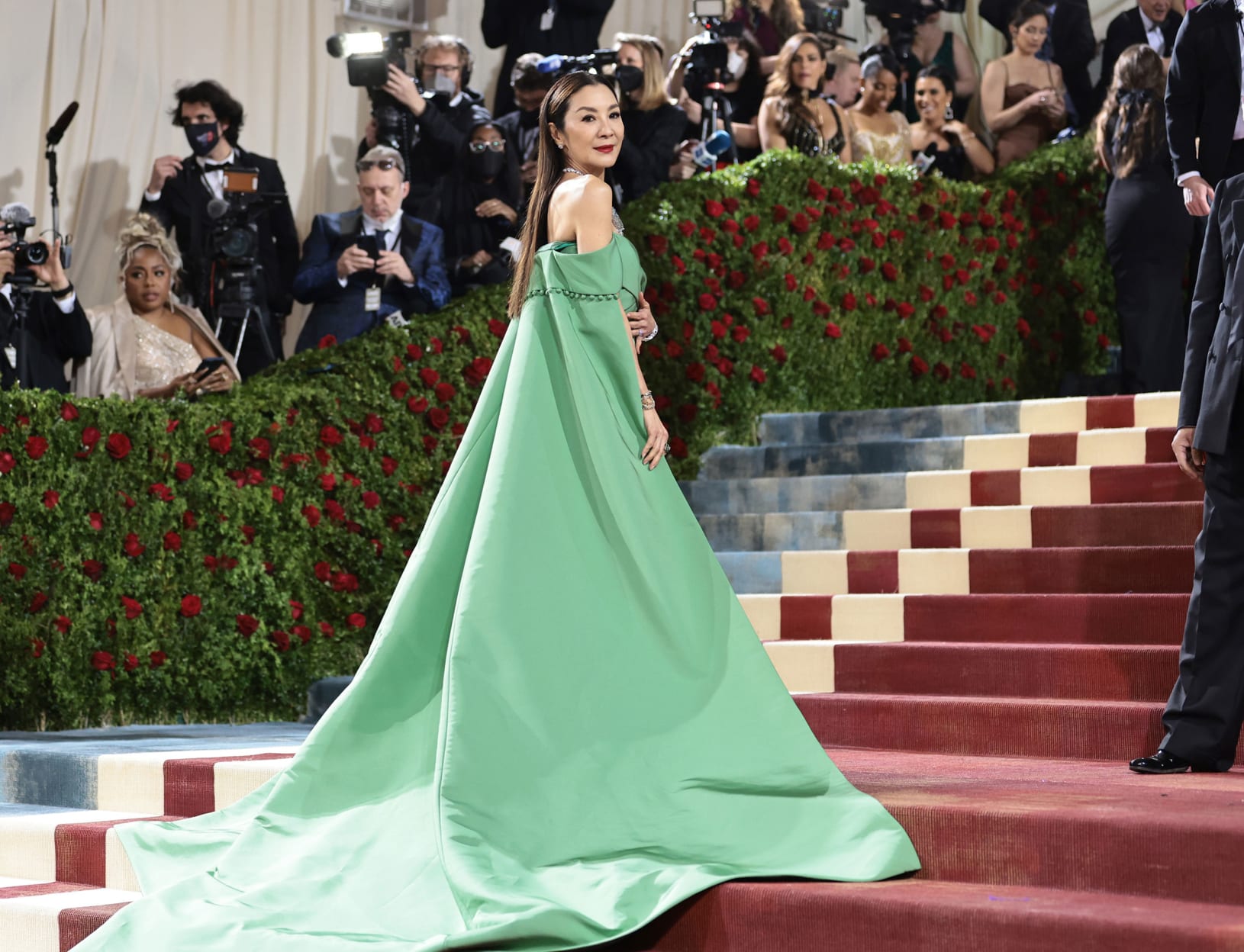 Michelle Yeoh wore a strapless, caped emerald green dress. Credit: Jamie McCarthy/Getty Images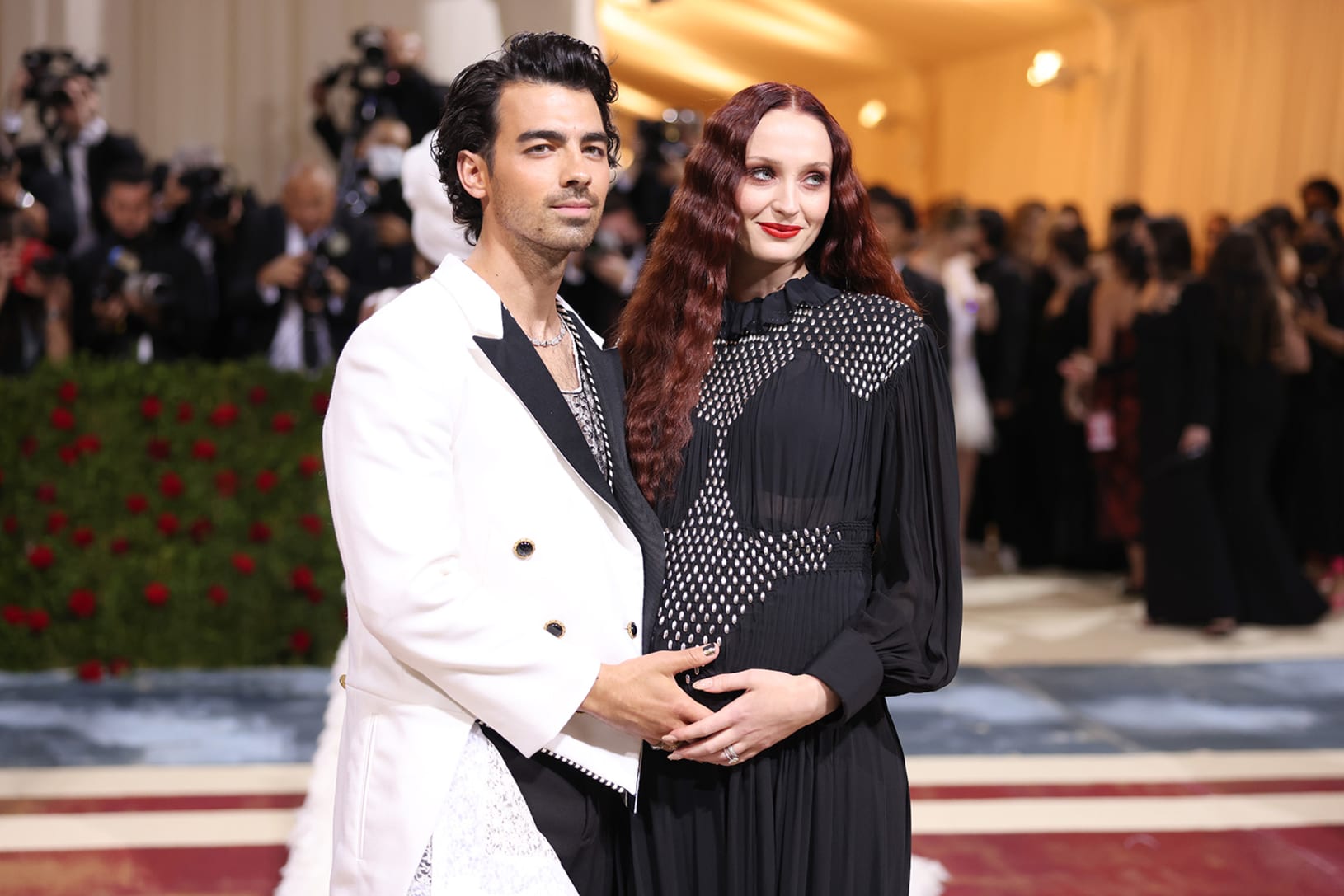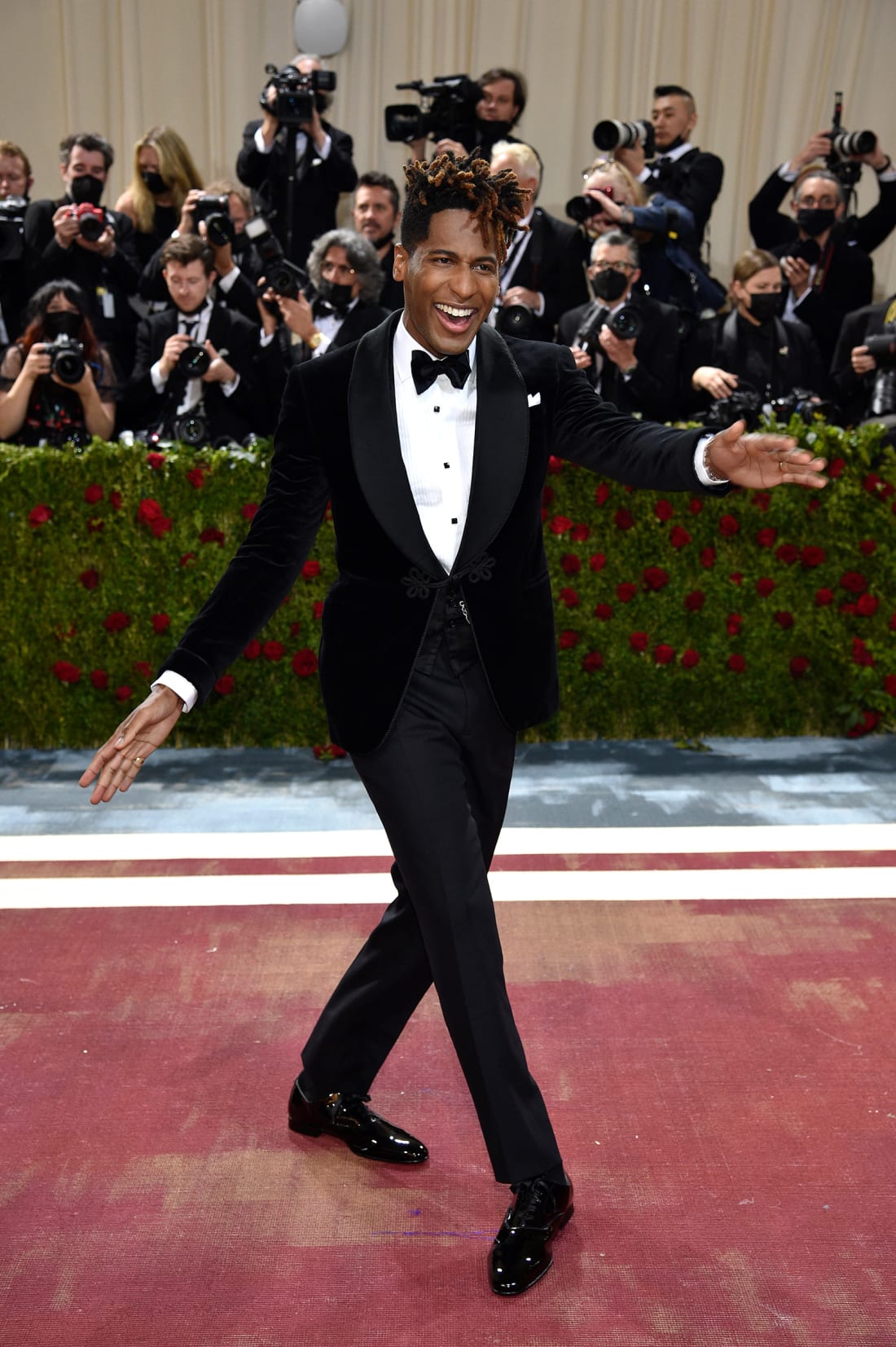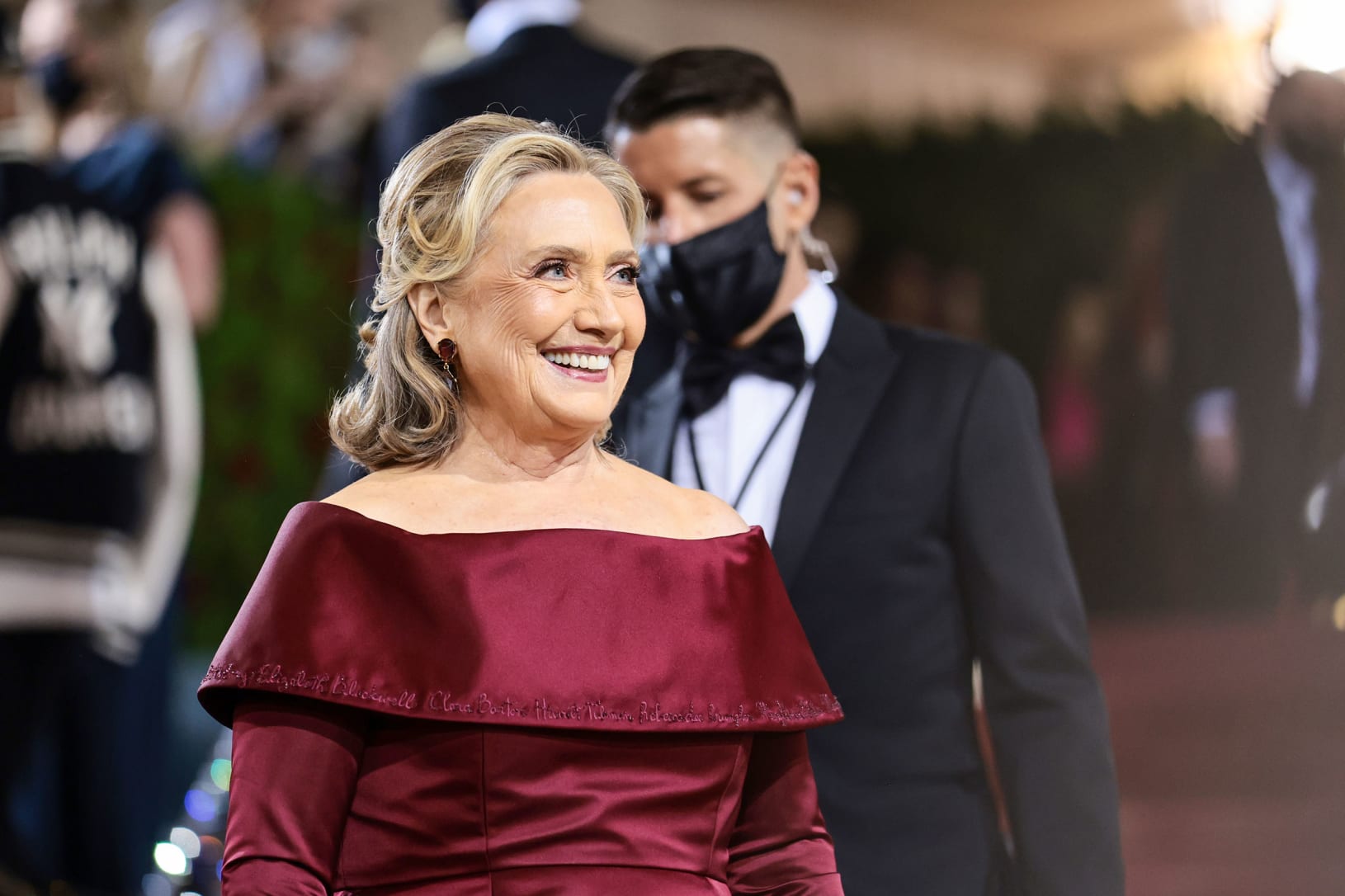 Hillary Clinton wore a custom Joseph Altuzarra design featuring the embroidered names of 60 women who inspire her, from Rosa Parks to her own mother.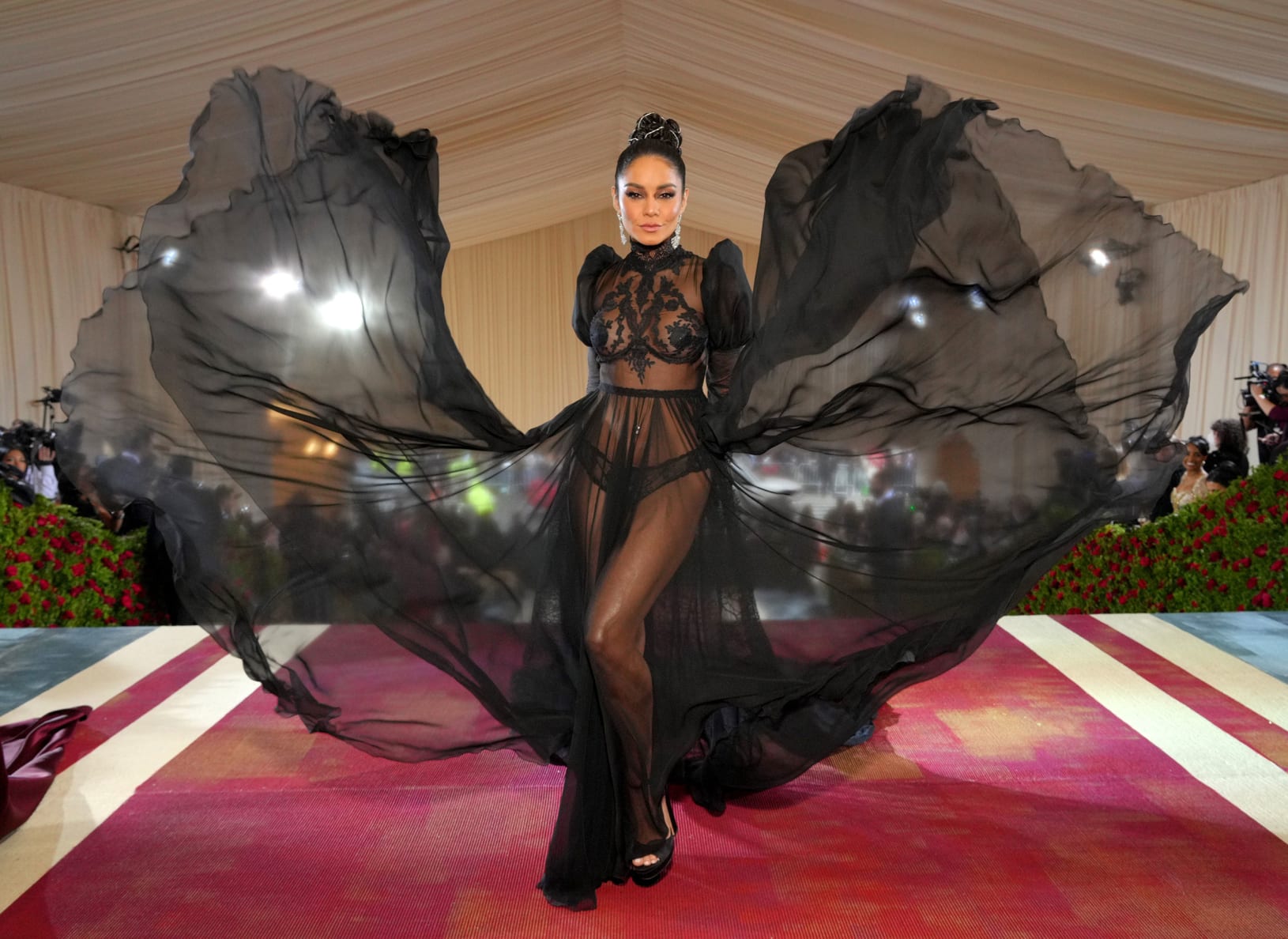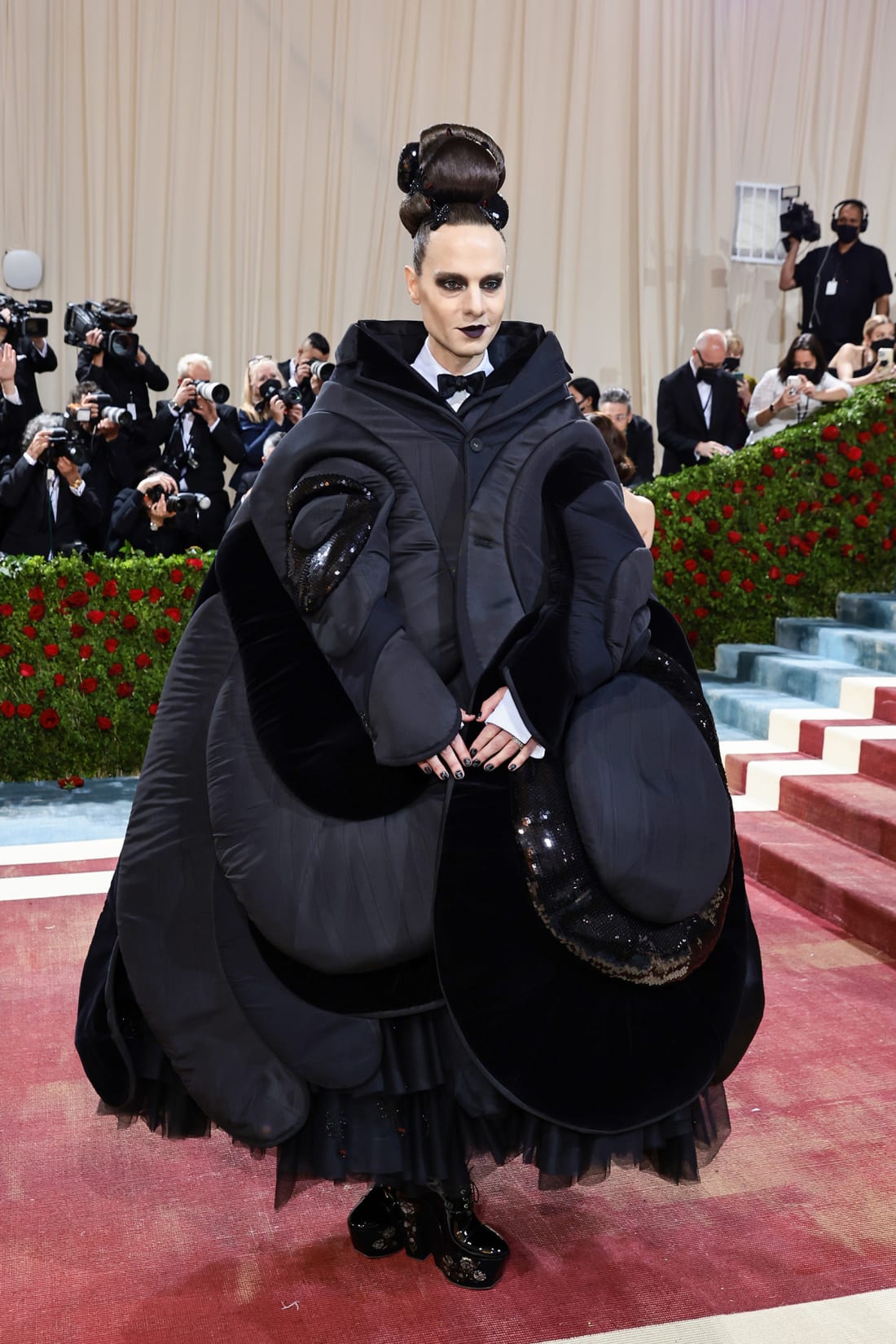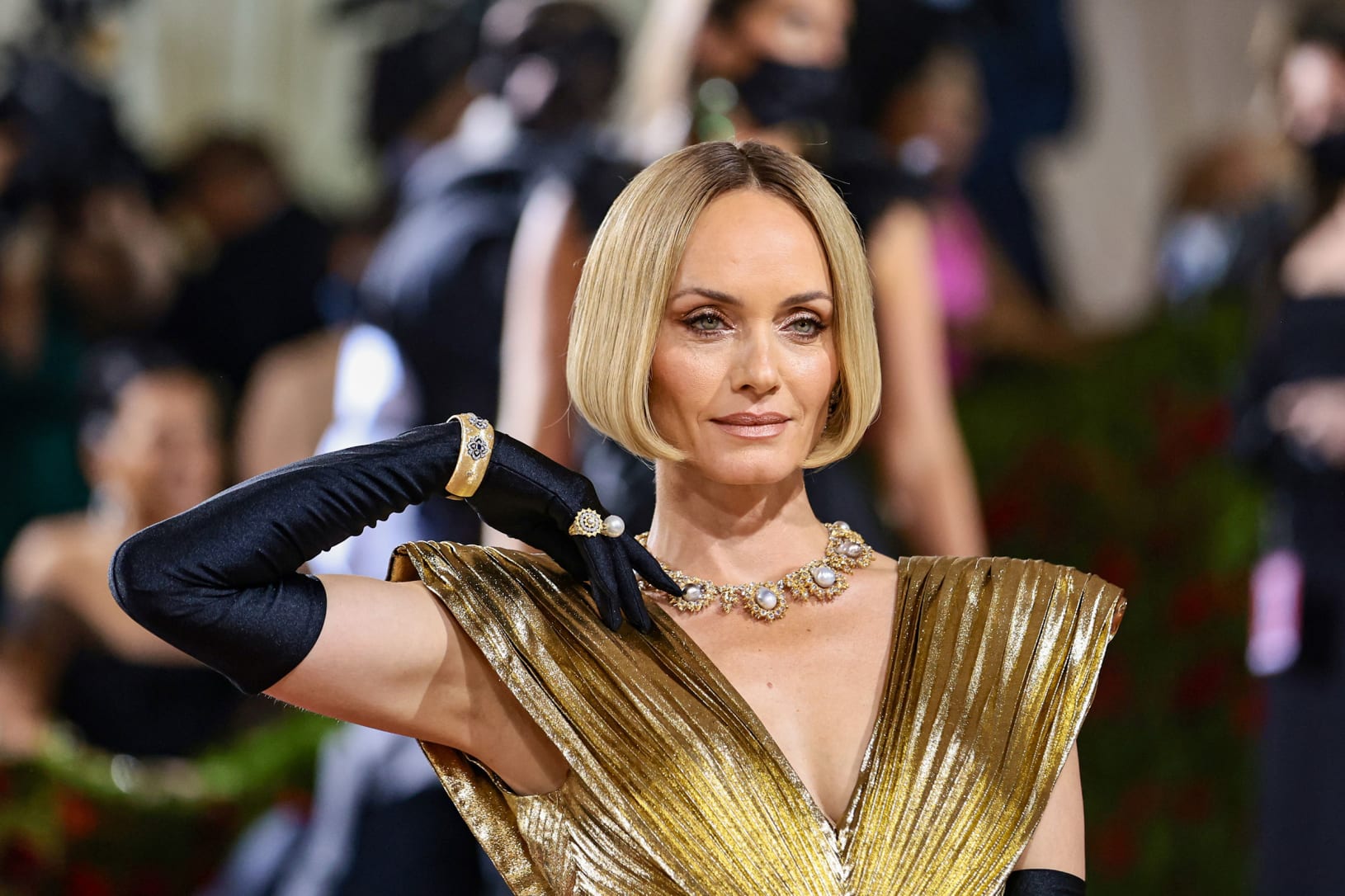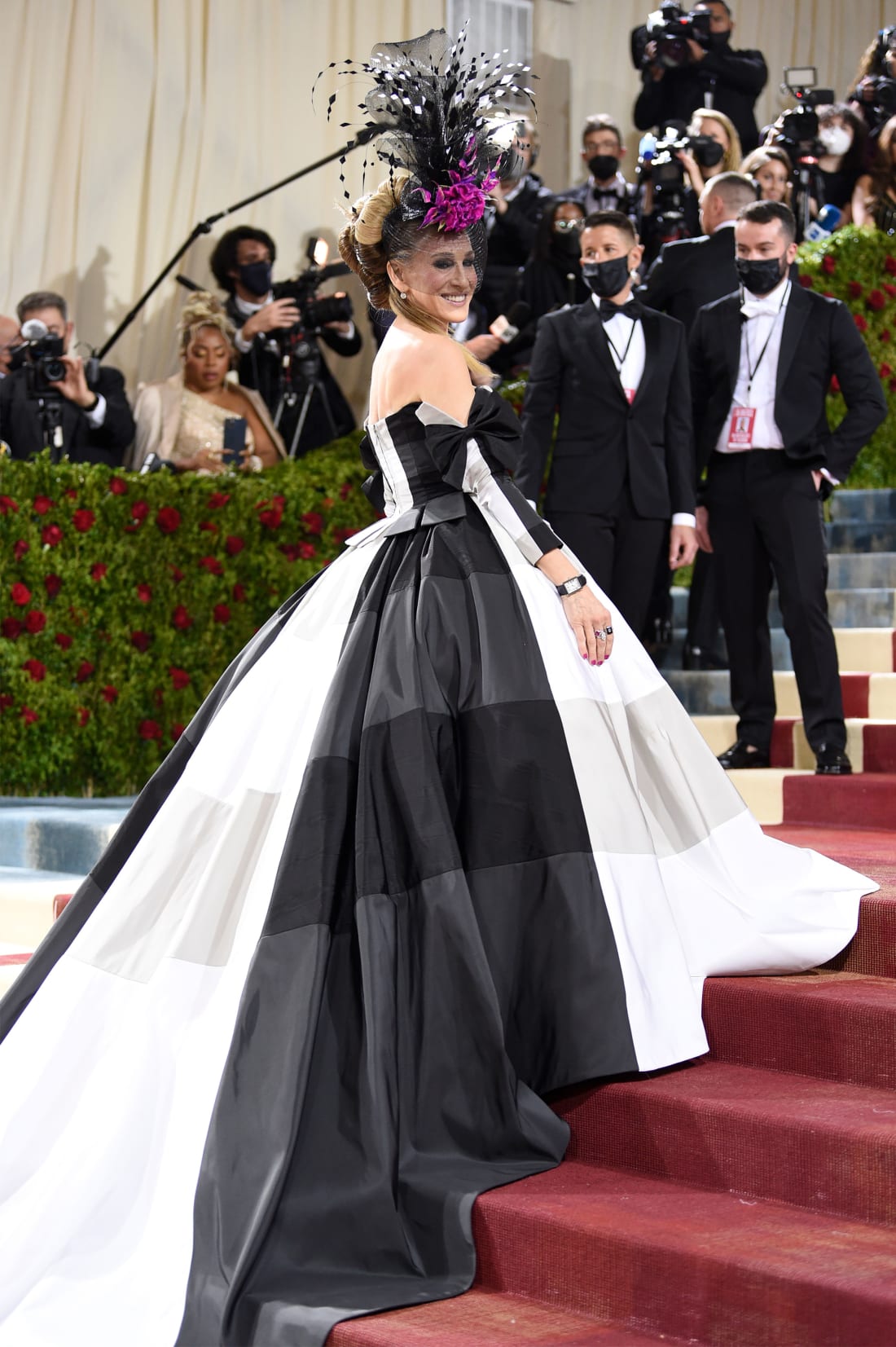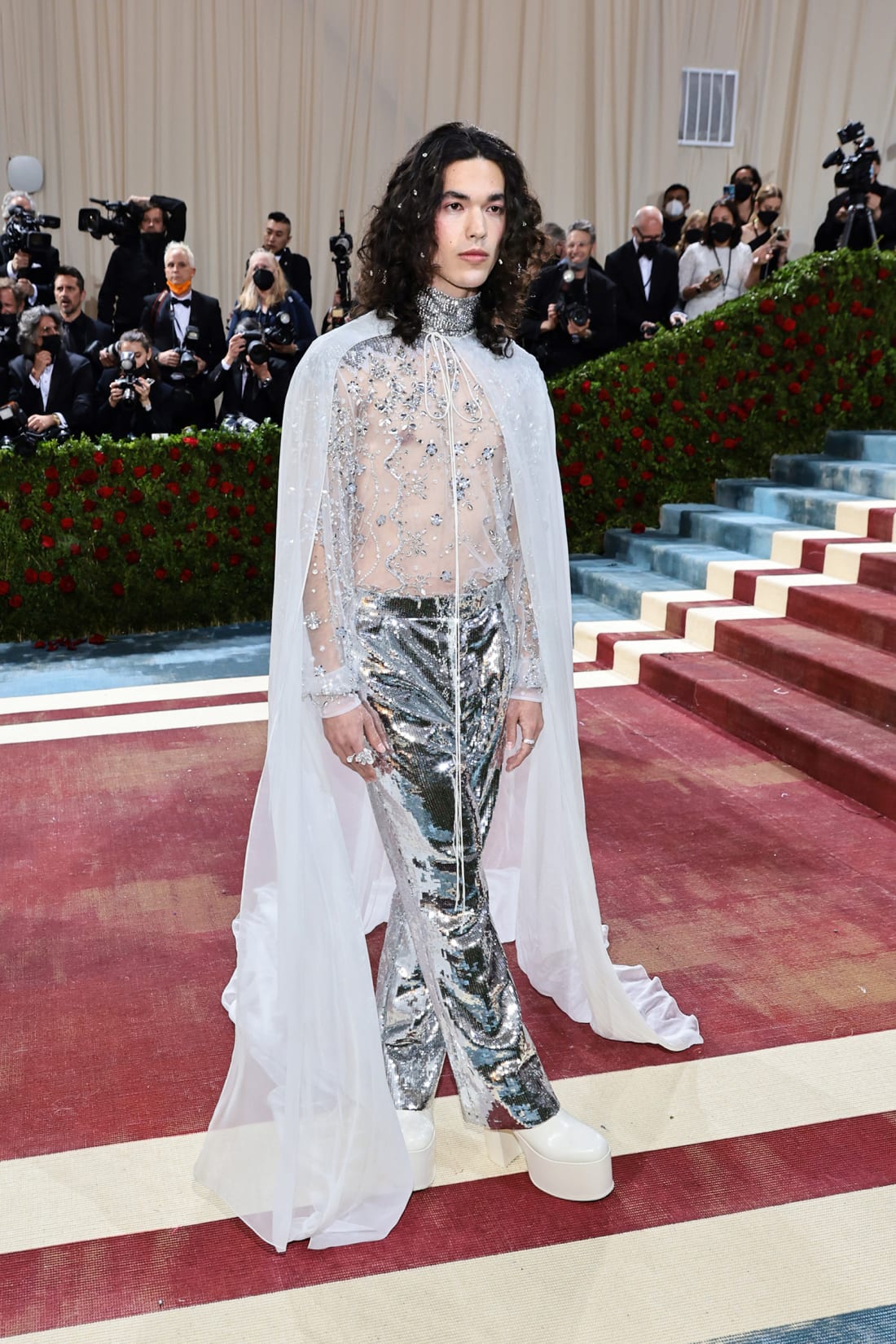 Chef Melissa King added an edgy golden touch to her look, wearing striking nail guards by jeweller Chris Habana. Credit: Evan Agostini/Invision/AP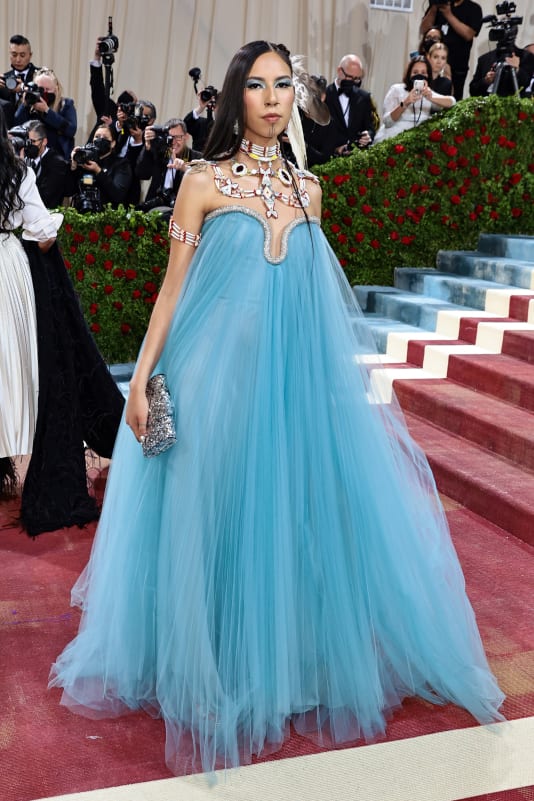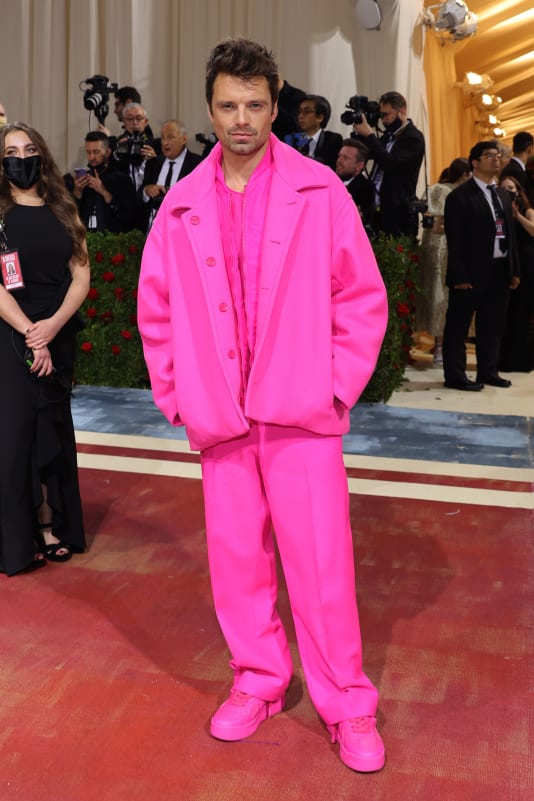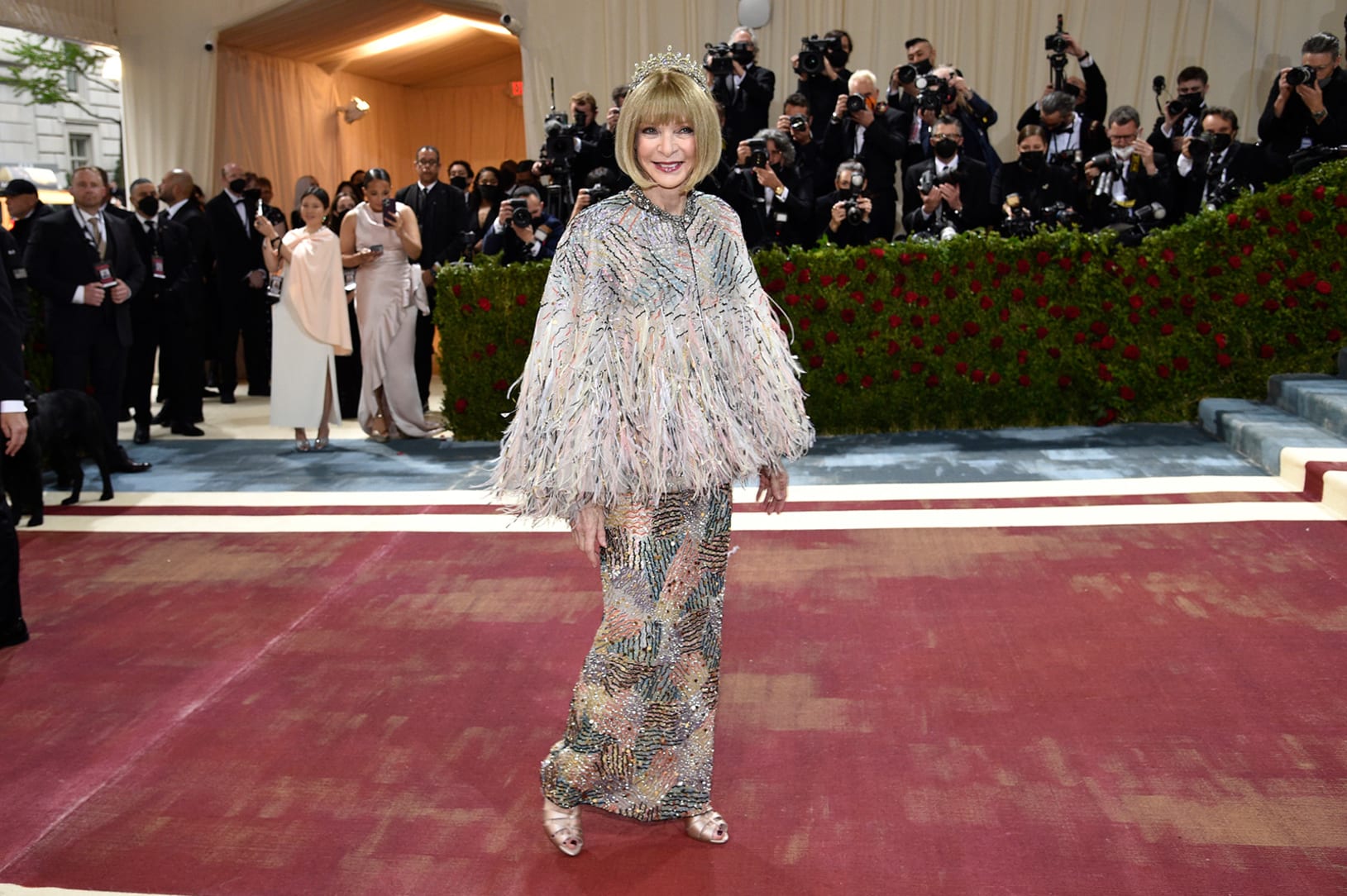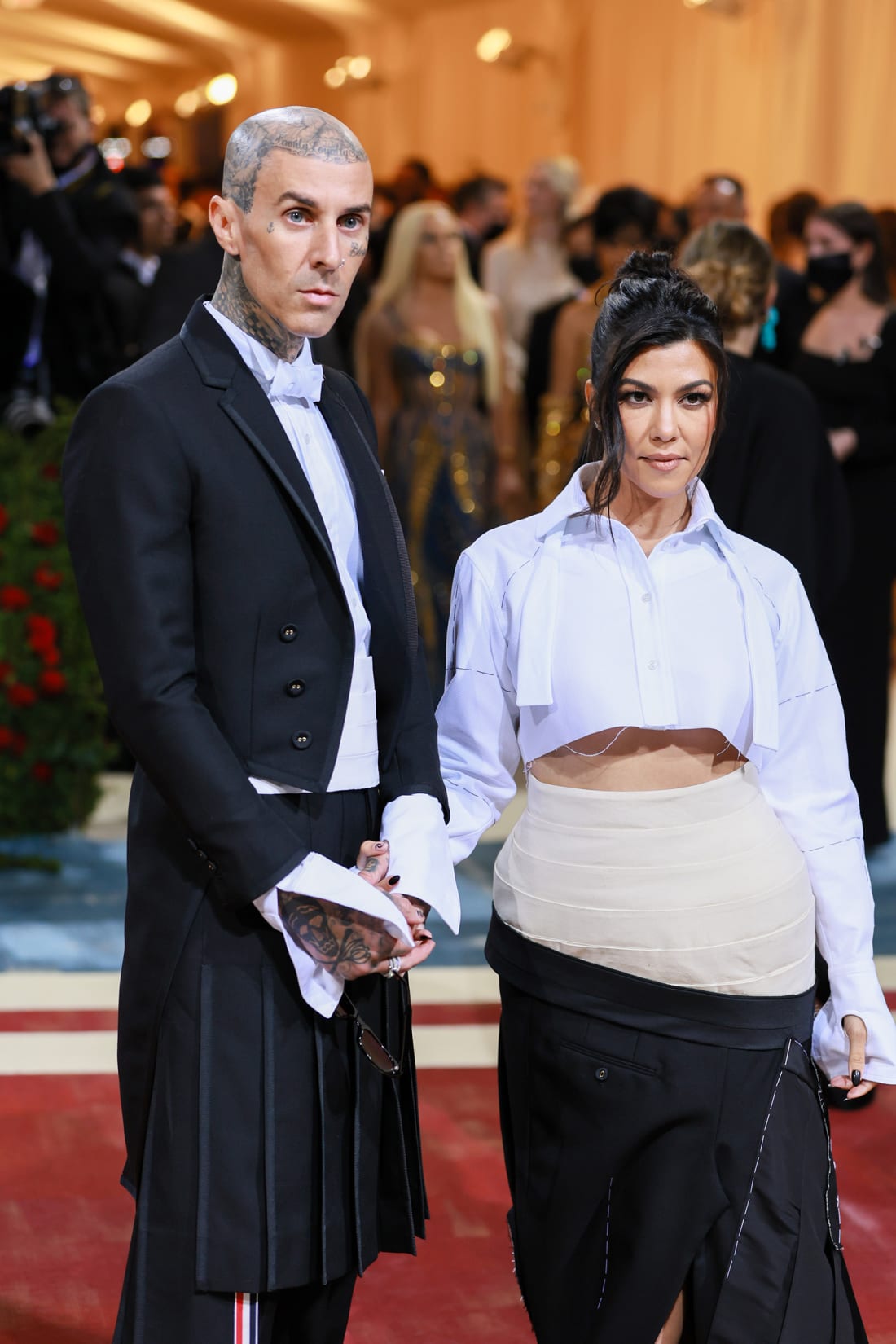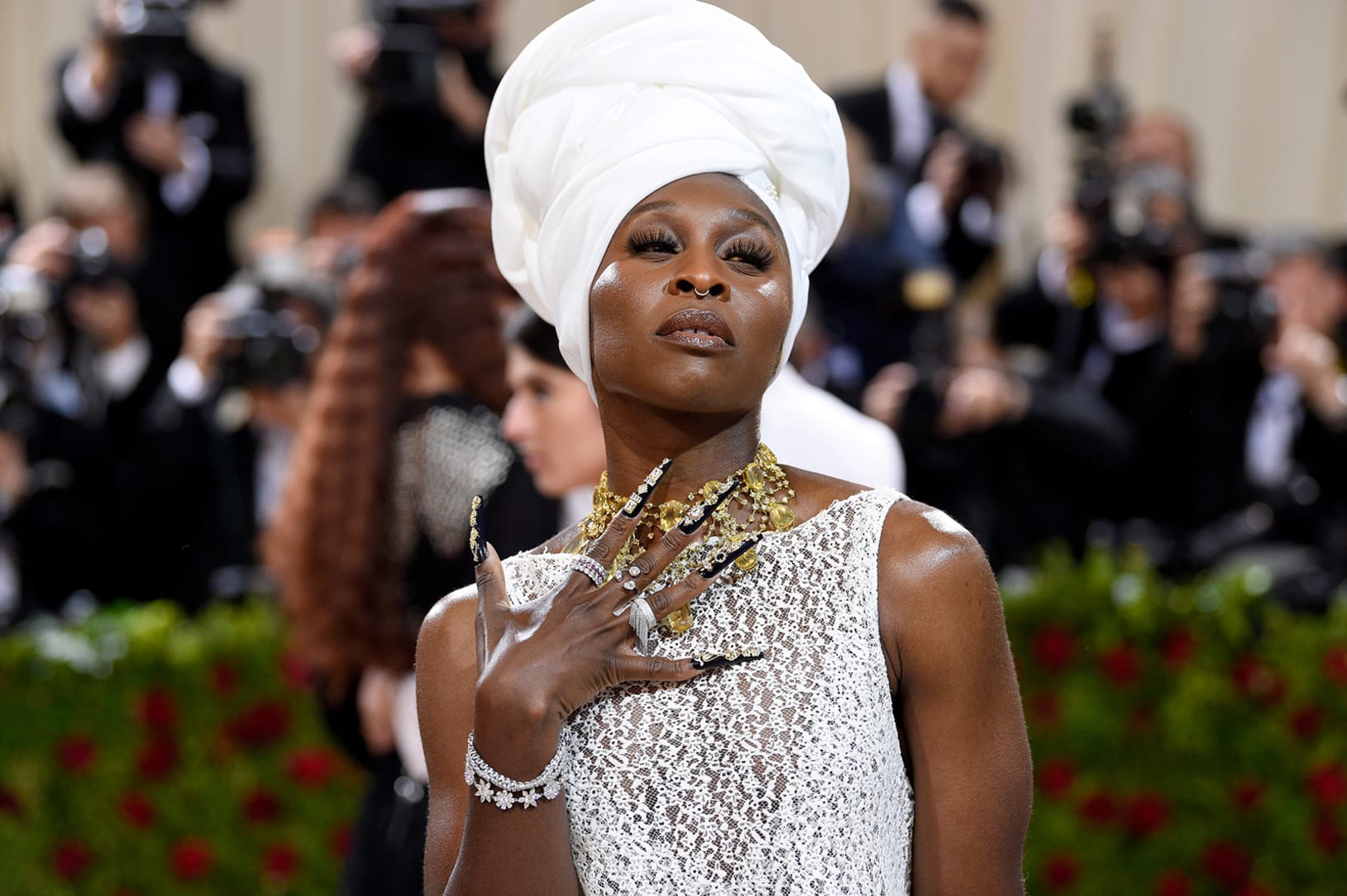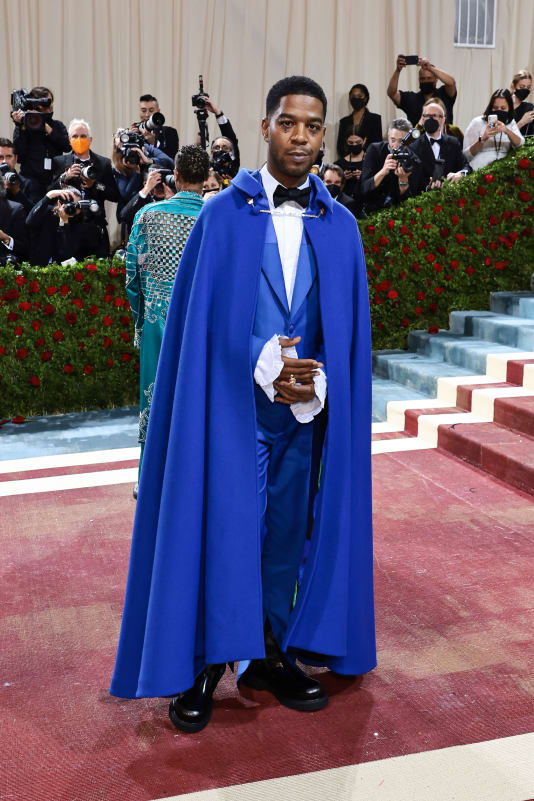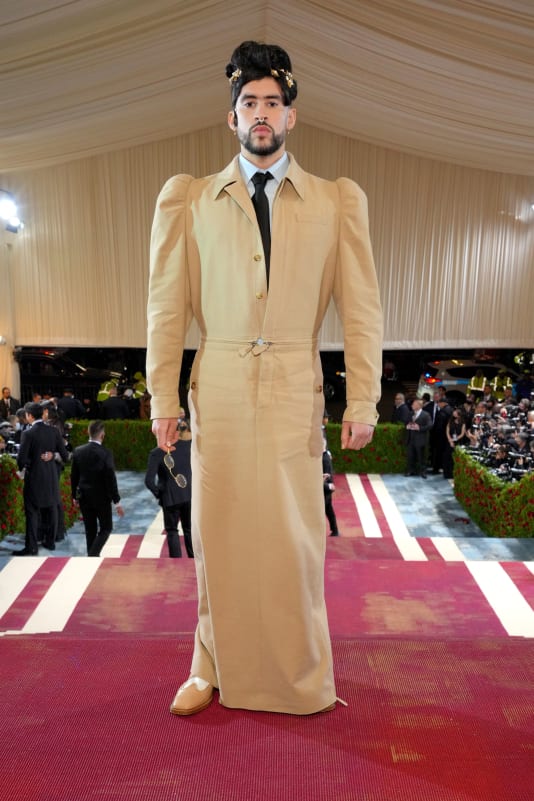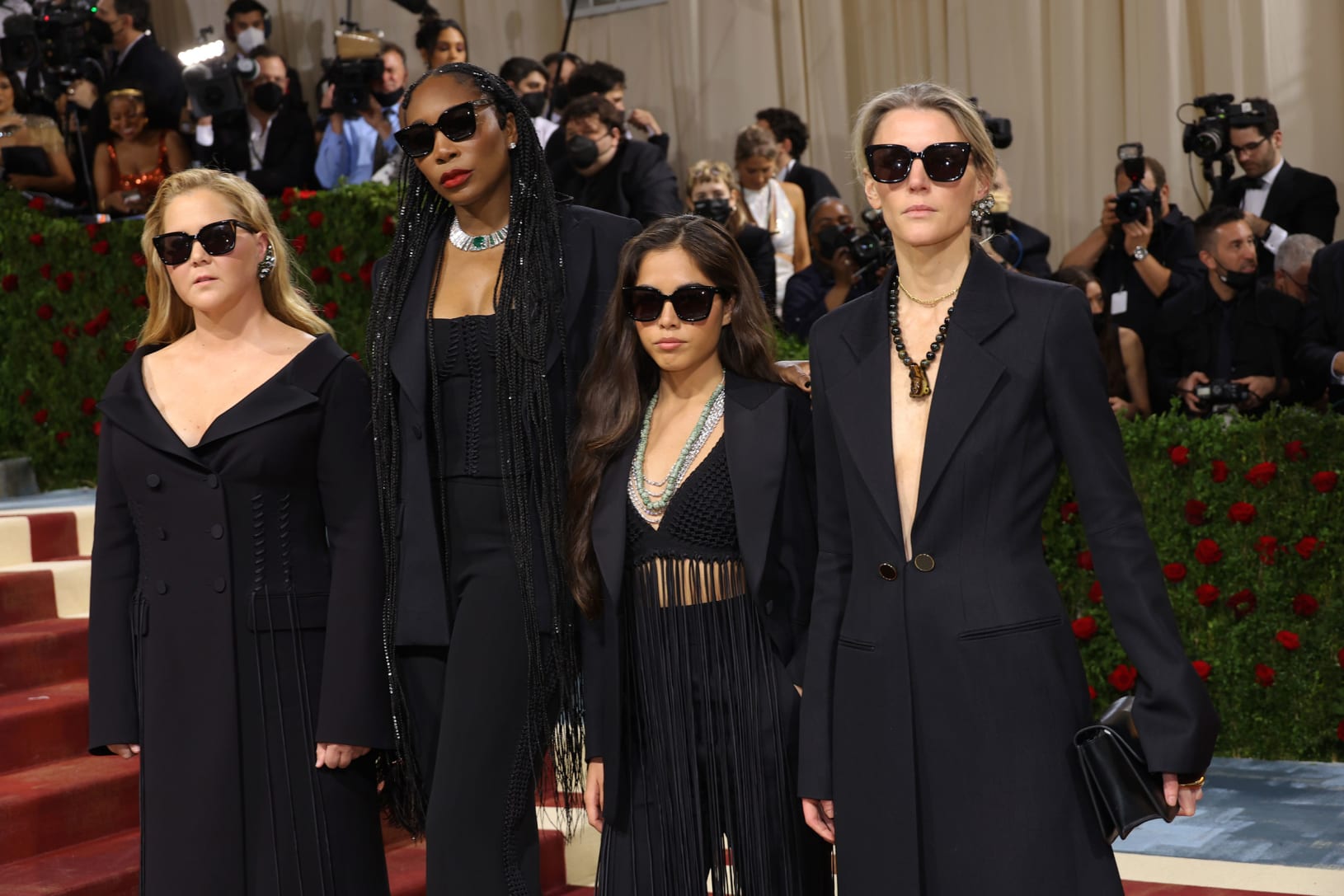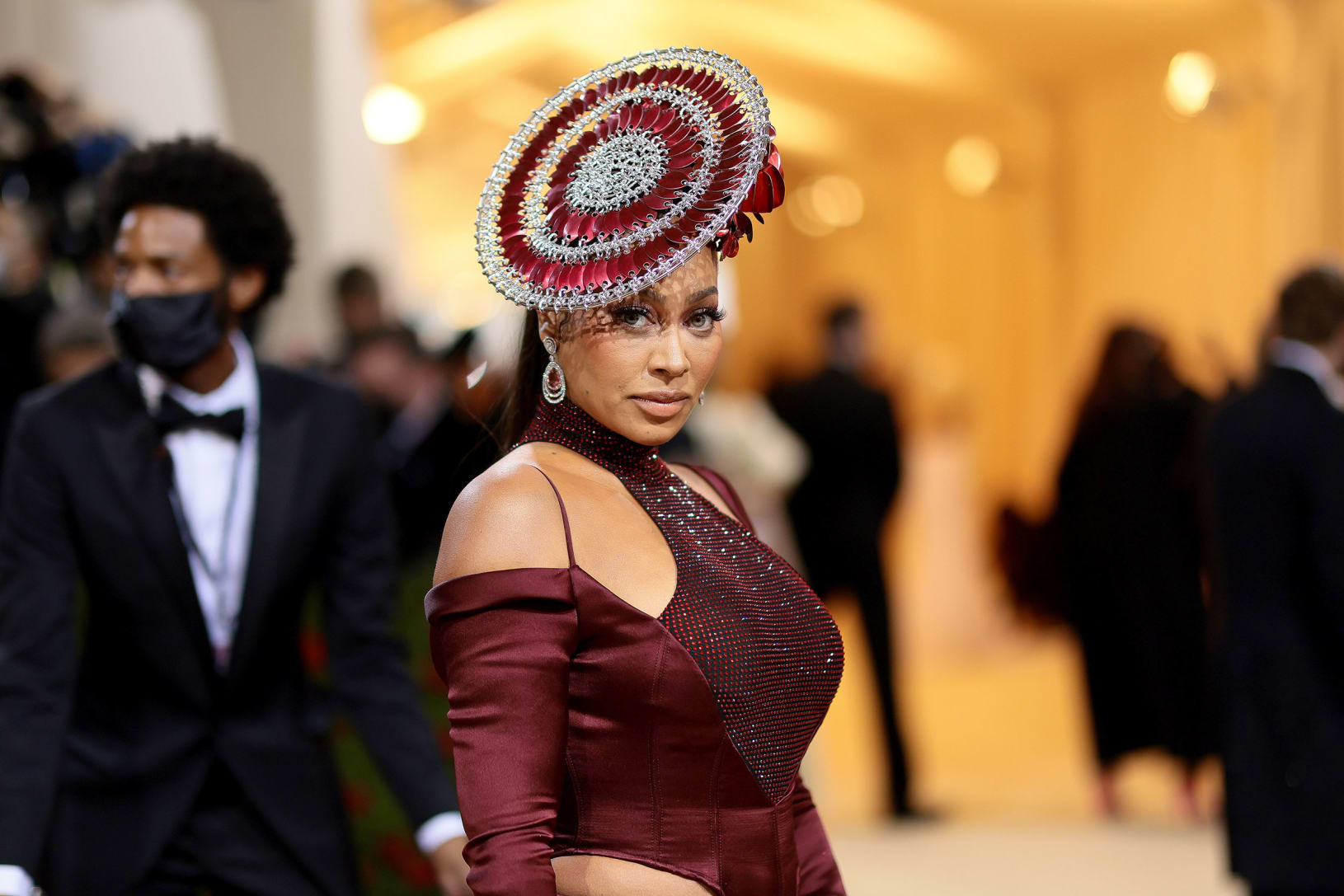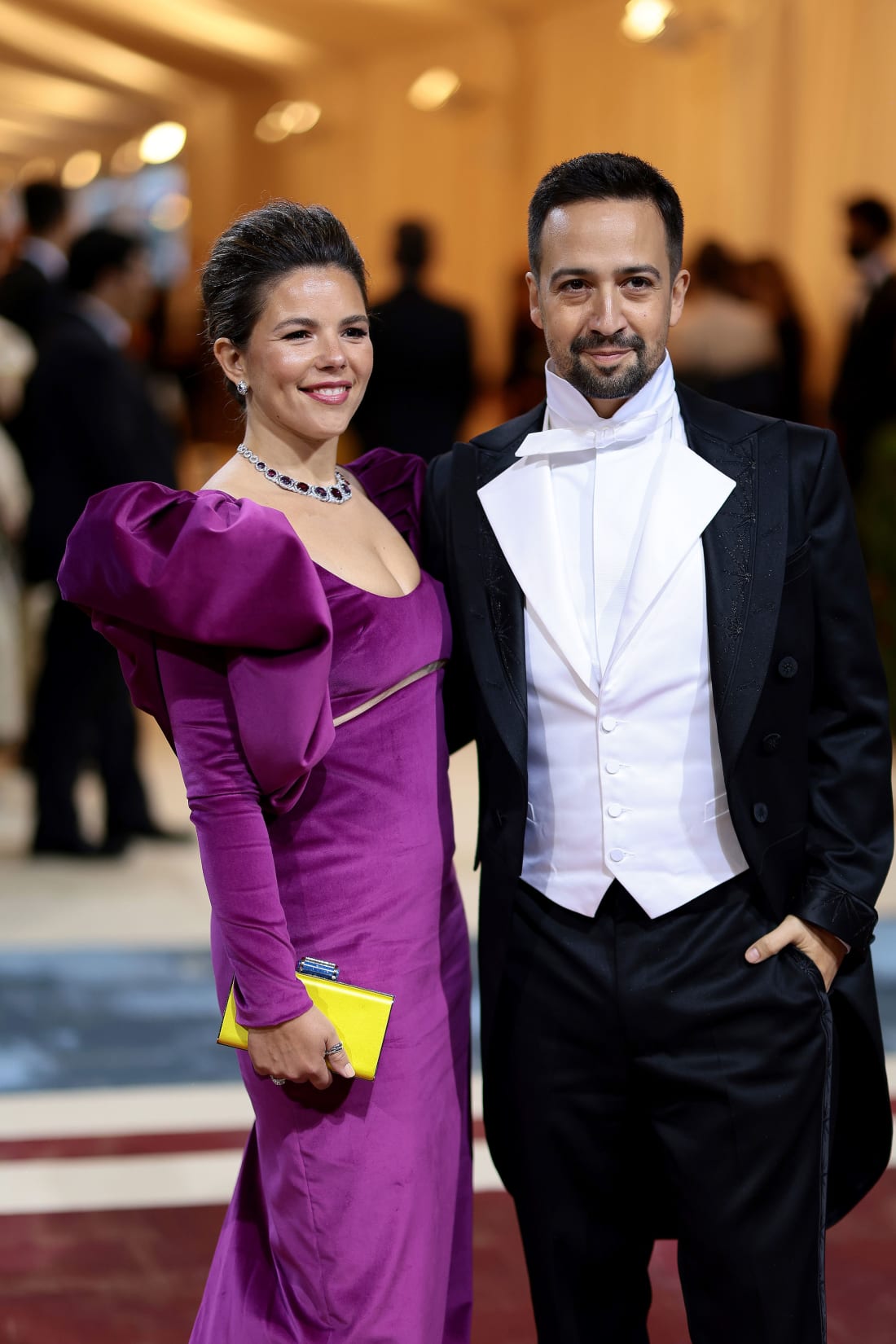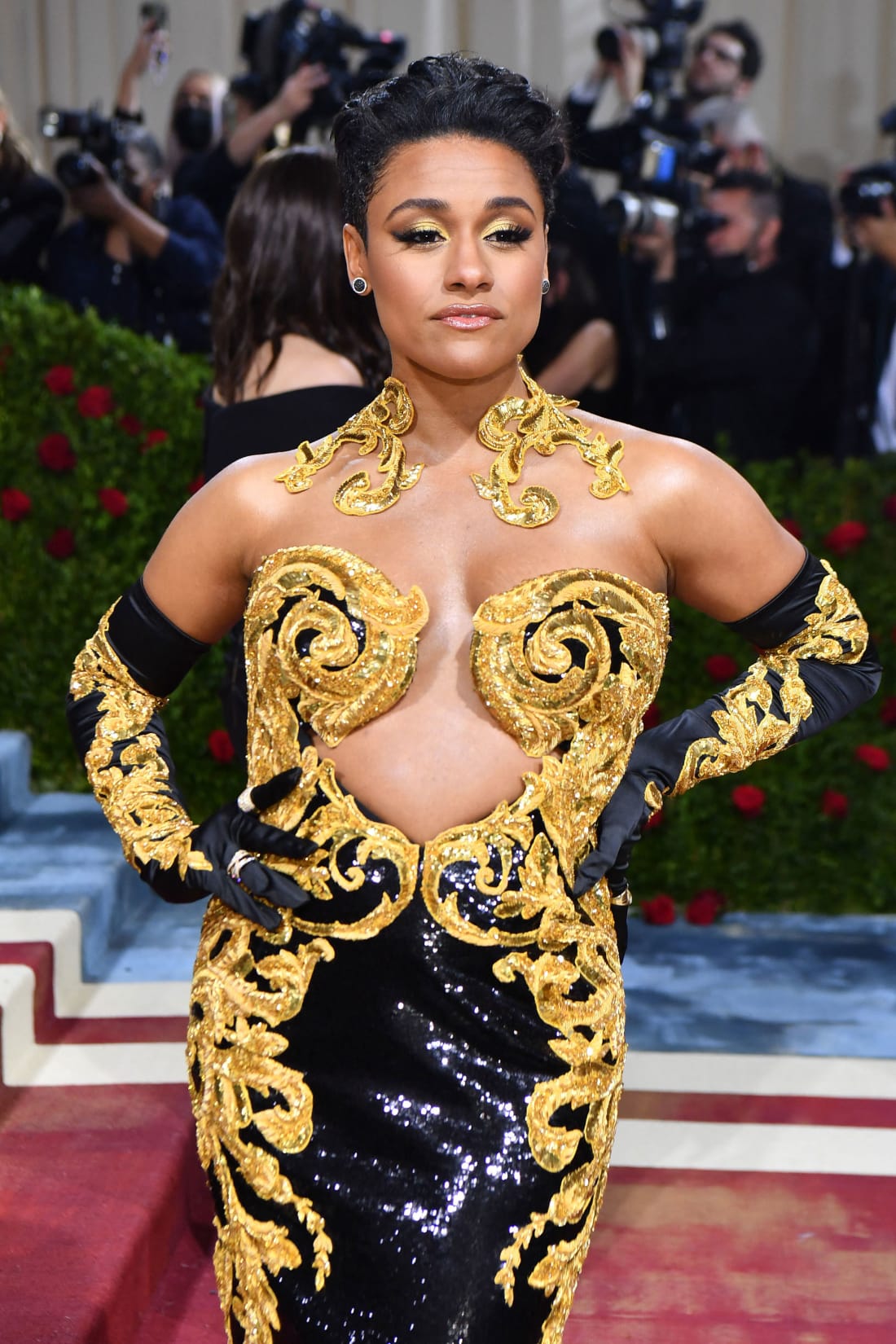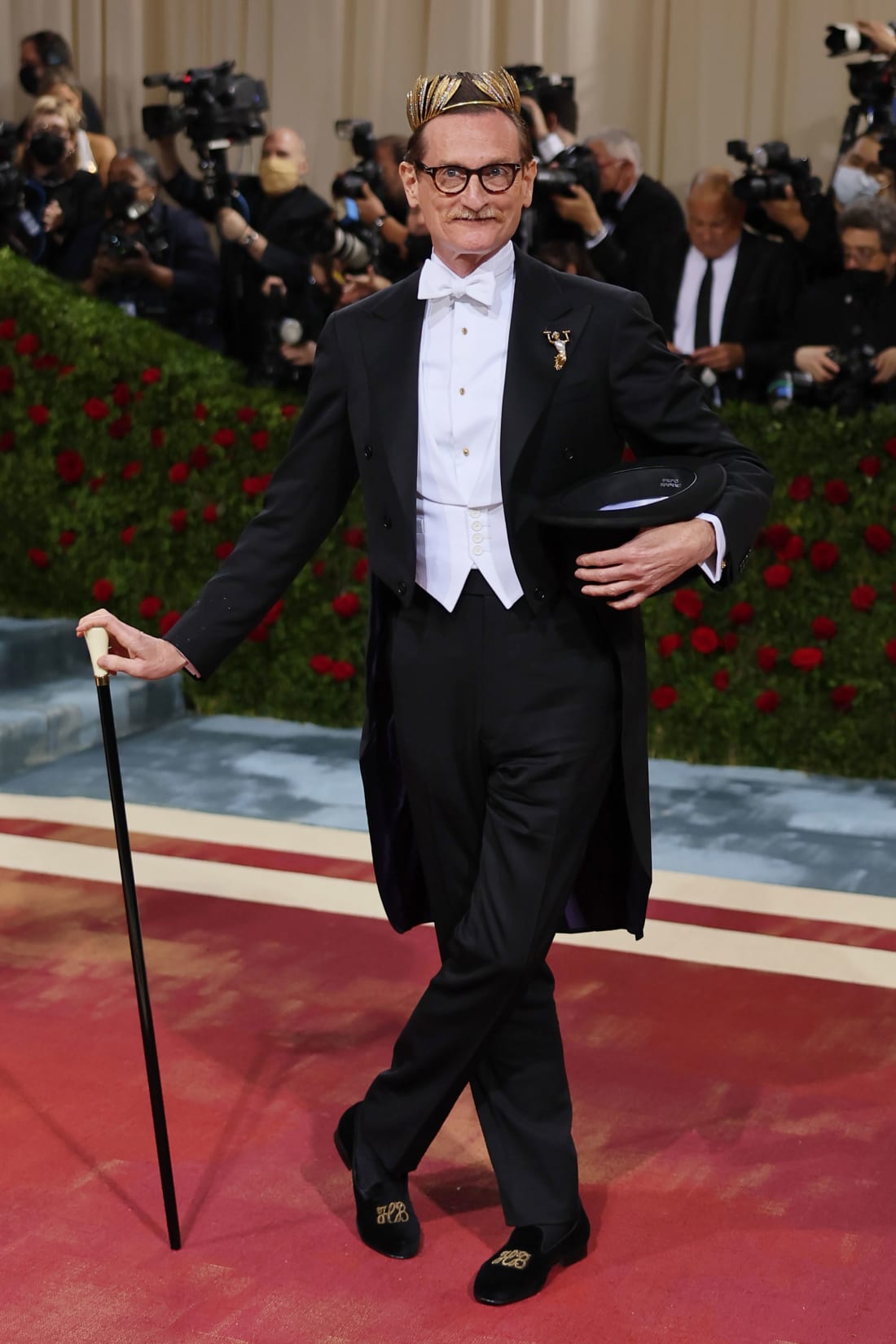 This feature was originally appeared in CNN Style.