Below, you'll find historic corners of London, hidden-away art and antiquities, curiosities and beautiful buildings that don't appear on traditional tourist itineraries for London attractions. The best thing? Most of them are free to visit.
1. Jack the Ripper Museum
Spread over six floors of a Victorian house in Whitechapel, the Jack the Ripper Museum tells the story of the infamous killer through books, films and artefacts. Try to solve the murder mysteries as you work your way through, with clues and crime scene boards to guide you along the way. Book Jack the Ripper Museum tickets now
2. Little Venice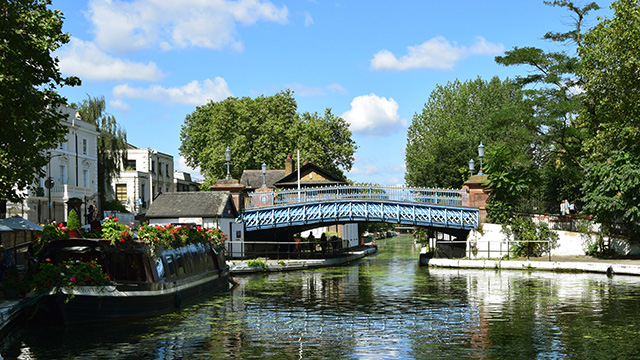 Just as its name suggests, Little Venice is London's answer to the famous Italian city. Home to various waterside cafes, pubs and restaurants, the area comes alive in the summer months as Londoners jump on canal boats or walk along the riverside to nearby Camden or Regent's Park.
3. The Thames Path
The Thames is home to many of London's treasures, not many of them hidden, but the 40-mile-long Thames Path has many quieter spots to be discovered. The best way to explore is to hire a bike and cycle the length of the path, with public beaches, one of Charles Dickens' favourite pubs (The Prospect of Whitby) and the village of Rotherhithe just some of the highlights along the way.
4. Pie and mash shops
It doesn't get much more traditional London than a plate of pie, mash and the classic green liquor; maybe with a side of the cockney favourite, jellied eels. Here are seven of our favourites, from East End pie and mash shops to some more gastronomic takes on the classic.
A few footsteps from some of London's top shopping areas, you'll find quieter courtyards, alleyways and streets full of unique and independent boutiques. Neal's Yard is an Instagrammers' haven in Seven Dials; charming Cecil Court off St Martin's Lane boasts traditional book and antiques shops; South Molton Street and St Christopher's Place are shopping gems near Oxford Street; while The Yards' boutiques are tucked away within Covent Garden. Venture north and Camden Passage is a real treasure trove of independent boutiques, vintage shops and antiques stalls.
6. Brown Hart Gardens
Looking for a quite spot among the West End's hustle and bustle? Take a shopping pit stop from nearby Oxford Street and Bond Street at Brown Hart Gardens, which sits within a peaceful Mayfair square. You could easily miss this elevated garden, which has plenty of places to sit with a book and the MM Caffé for light bites.
7. Stephen Wright's House of Dreams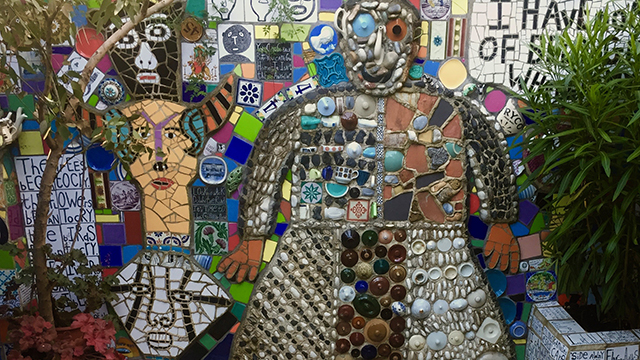 Not afraid of dolls? Then venture south to East Dulwich for a wonderfully quirky tour of London artist Stephen Wright's House of Dreams during one of its regular open days. Every surface inside and outside his London home is adorned with outsider art – found objects collected over 20 years, including everything from dolls' heads and false teeth to wigs and trinkets.
8. Chelsea Physic Garden
This tranquil green space is often forgotten by both Londoners and tourists, which is a shame, as it's utterly charming. A walled space near the Thames, Chelsea Physic Garden was established in 1673 and is London's oldest botanic garden, containing around 5,000 edible, useful, medicinal and historic plants.
9. Kyoto Garden at Holland Park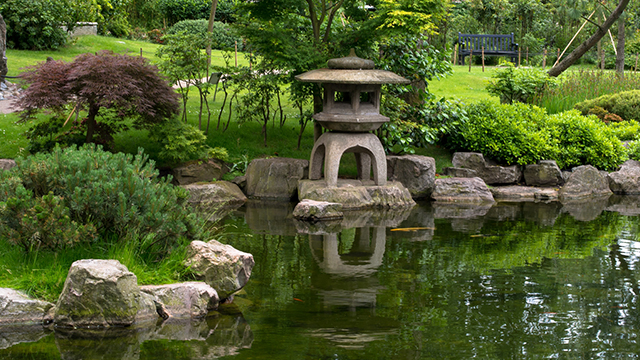 The Japanese style Kyoto Garden is a hidden gem wrapped in another hidden gem: Holland Park. The beautiful park is tucked away in smart Kensington and has plenty of its own hidden corners, with winding paths, statues, peacocks, an opera house and an orangery, alongside the tranquil Kyoto Gardens.
10. Dennis Severs' House
One of London's stranger tourist attractions is Dennis Severs' House. Visitors are invited to wander around the artist's former home, which is presented as if it has just been left by an 18th-century family, with food uneaten and beds recently slept in, making it one of the capital's original immersive experiences.
11. Sir John Soane's Museum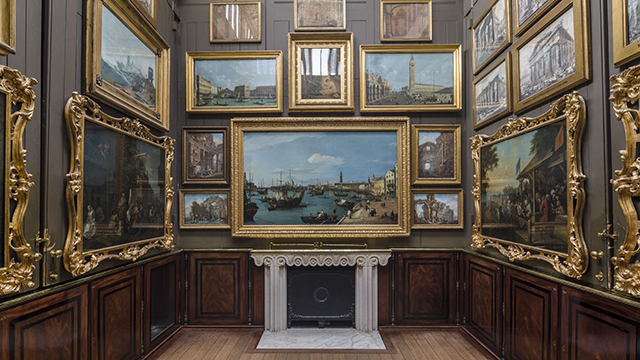 The former residence of Sir John Soane, architect of the Bank of England, is one of London's finest public museums. More than 20,000 architectural drawings and antiquities, including the Egyptian Sarcophagus of Seti, sit alongside works by Turner, Canaletto and Piranesi at Sir John Soane's Museum, where everything is left in much the way Soane wanted.
12. Secret bars
Find your way to one of London's secret bars for delicious cocktails in hidden venues. Top options include Experimental Cocktail Club in Chinatown, The Little Yellow Door in Notting Hill, Evans and Peel Detective Agency in Earl's Court and The Mayor of Scaredy Cat Town in Spitalfields. Just don't tell them we told you!
13. Eltham Palace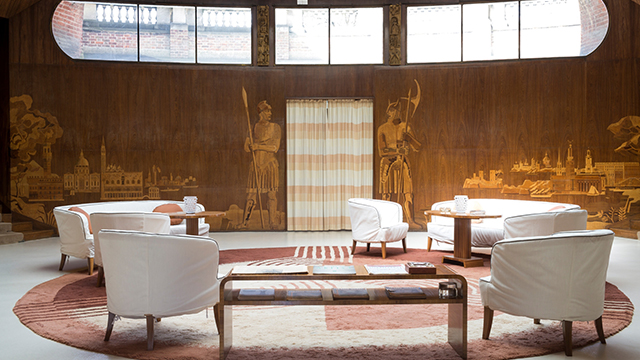 The unusual blend of a medieval palace and an Art Deco mansion makes Eltham Palace one of the most unique historical properties in London. Once a favoured hunting spot of Henry VIII, the royal palace fell into decline until the 1930s when millionaires Stephen and Virginia Courtauld turned it into a glamorous home for entertaining leading society figures.
14. Postman's Park
Postman's Park gained its name due to its popularity as a lunch spot with workers from the nearby old General Post Office. Now it's home to the unique Watts memorial, a gallery of glazed tablets commemorating tragic acts of bravery. This corner of green space would be an even better kept secret if it weren't for Jude Law's character visiting the park in the 2004 film Closer.
15. London's areas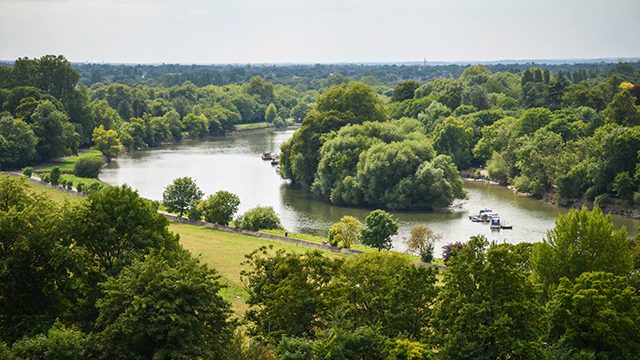 Don't just stick to central London, venture further afield to London's characterful neighbourhoods and see the hidden gems that Londoners enjoy. Head west to tranquil Richmond, south east to Greenwich or north to leafy Hampstead. Tell us about your adventures using the #SeeMoreLondon hashtag.
16. Daunt Books
The Marylebone branch of Daunt Books will make you feel like you're stepping back in time (or into a Harry Potter film!) as you get lost in the beautiful wooden interior and floors of books. Best known for its extensive travel book section, you can also find books on just about any other subject.
17. Lewisham's phone box library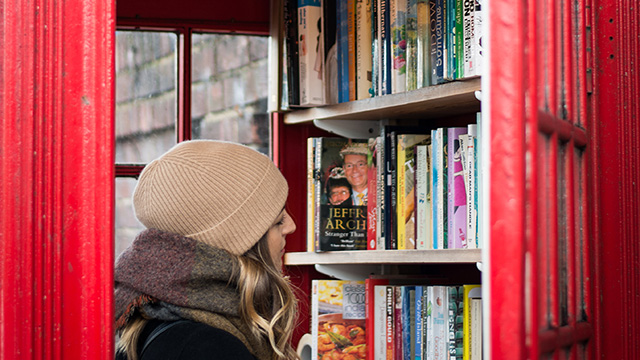 Escape the hustle and bustle of central London and head to Lewisham, one of south London's unsung boroughs and The Mayor's London Borough of Culture 2022. As well as gorgeous parks, colourful museums and quirky cafes, here you'll find a rather unique London gem: a phone box turned miniature library on the corner of Tyrwhitt Road. It's free, too. Simply pop in, take any book you fancy and leave one behind.
Seek out the capital's hidden cafes for delicious coffee and a bite to eat in small coffee shops tucked away in beautiful bookshops and fashion boutiques. Top of your list should be L'Occitane's Beauty Café on Regent Street, Swans Bar at Maison Assouline on Piccadilly and Tommy Hilfiger's People's Place cafe on Regent Street.
19. Abandoned Tube stations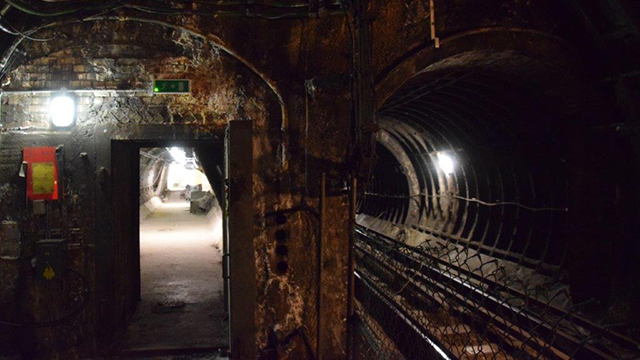 Explore abandoned parts of the Tube network on an atmospheric visit of disused stations and tunnels, with the London Transport Museum's Hidden London tours. Go behind the scenes at some of the city's busiest stations and uncover secret spots and fascinating stories of London's Underground or log on for virtual tours.
20. Open House London and Open Garden Squares
Venture into private gardens, urban oases and rooftop paradises, as green spaces across London are unlocked for one summer weekend only, during Open Garden Squares Weekend. Then later in the year, peek inside some of the most iconic buildings and architecturally unique spaces around the city for free during Open House London.