From a distance, the celebrity life seems pretty sweet. Fancy parties, fun jobs, cool perks, and best of all? Huge paychecks. But being one of Hollywood's elite doesn't always go hand in hand with making a lot of money, and famous folks aren't necessarily good at managing their wealth. Whether they spent their money unwisely, filed for bankruptcy, or experienced a lot of unexpected expenses, the bottom lines of these stars may surprise you. Let's crunch the numbers, via Celebrity Net Worth.
Stephen Amell
Stephen Amell has starred on the The CW's hit show Arrow since 2012. His time as the DC Comics hero Green Arrow has been so successful that the series became a linchpin for a shared TV universe that has grown to include The Flash, Supergirl, Legends of Tomorrow, and animated spin-offs.
But despite the affectionately named "Arrowverse" flying high with fans, Amell has a net worth of only $2.5 million. After six seasons of Arrow and a supporting role in the 2016 summer blockbuster Teenage Mutant Ninja Turtles: Out of the Shadows, that figure feels a little weak. Hopefully, Amell's agent can hit the bullseye when it comes to future salary negotiations.
Stassi Schroeder
After small appearances on the reality series The Amazing Race and Queen Bees, Stassi Schroeder began waiting tables at Lisa Vanderpump's restaurant SUR while pursuing an acting and modeling career. However, Schroeder found herself drawn back into the world of reality TV when Bravo launched The Real Housewives of Beverly Hills spin-off Vanderpump Rules in 2013. The show follows the lives of the staff at SUR, who are never short on drama.
While Schroeder has found steady fame on Vanderpump Rules, which is still going strong after five seasons, the reality star is only worth $300,000, despite side jobs as a fashion blogger and podcast host. By comparison, Vanderpump is worth a whopping $75 million and makes more than Stassi Schroeder's entire net worth in just one season, according to Celebrity Net Worth.
Then again, Vanderpump is more of a mentor than a boss to her young staff, so hopefully she can teach them the secrets to her success.
Ezra Miller
While Justice League is shaping up to be another black eye for the DC Extended Universe, Ezra Miller's portrayal of The Flash has been heralded as a breakout performance, according to the Nerdist. Fans are also hoping that Ezra Miller's solo film as the heroic speedster will fix the problems that have plagued DC's attempts to mimic Marvel's movie success.
Miller also has a prominent role in the Harry Potter spin-off series Fantastic Beasts, so with two blockbuster franchises under his belt, you'd figure the young actor would be worth some serious coin. Instead, Miller only has a net worth of $500,000, which is especially jarring considering Grant Gustin, the TV version of The Flash, is worth $2 million. How did that happen?
Kelly Rutherford
After starring in the hit television series Gossip Girl, you'd assume Kelly Rutherford would be sitting pretty these days, right? Wrong. She's reportedly worth about $1 million. That's nothing compared to what she used to have in her bank account.
Rutherford lost a ton of money during a bitter six-year custody battle over her children. When the dust settled, a judge granted full custody to her German ex-husband, Daniel Giersch, with Rutherford only permitted to visit the kids in France and Monaco, reported the Daily Mail in 2015. According to the paper, Rutherford's litigation fees totaled around $1.4 million and forced the actress to file for bankruptcy in 2013.
She told Vanity Fair, "Divorce is a total racket—let's call it what it is. Everyone's making tons of money off of stupid people who don't settle out of court…And for somebody like my ex-husband, [who has] unlimited funds, who sued Google, this is just a sort of side fun project."
Lindsay Lohan
Even though her glory days as a Disney star and the box office success of Mean Girls are far behind her, Lindsay Lohan can still be seen spending lengthy vacations on the Mediterranean when she's not living in London—one of the world's most expensive cities. We have no idea how she's affording all that with a net worth of only $500,000. According to Celebrity Net Worth, Lohan skirted close to bankruptcy, but posing for Playboy and sitting down for a series of interviews with Oprah allegedly pulled her back from the brink.
Still, with only half a million dollars to her name and an acting career that's hanging on by a thread, we're not sure how long the Herbie Fully Loaded actress can continue to live the life of luxury before slamming on the brakes.
Chris Tucker
Following the box-office success of Rush Hour 2 and Rush Hour 3, Chris Tucker was the highest paid actor in Hollywood. But the former Def Comedy Jam and Friday star seemingly fell off the map, which some attributed to his conversion to Christianity. Unfortunately, Tucker didn't just quit acting. He also quit paying his taxes and allegedly racked up a $14 million tax bill with the IRS.
Tucker eventually settled his tax debt, according to CNN. He returned to stand-up comedy in 2010 and landed a role as Bradley Cooper's best friend in the Academy Award-winning Silver Linings Playbook. He's also rumored to appear in Last Friday, the fourth installment of the hit comedy franchise, and there's even talk of a Rush Hour 4. This is all good news for Tucker, whose net worth sits at only $3 million—a far cry from his days at the top of the food chain.
Heidi Montag and Spencer Pratt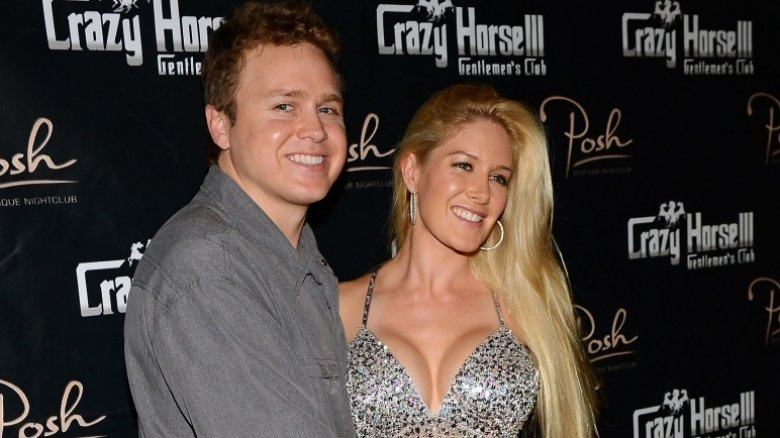 When Heidi Montag and Spencer Pratt (affectionately known as Speidi) were the reigning king and queen of reality television on The Hills, they apparently spent their money faster than they could make it on fancy cars and expensive dinners out, and now they have little to show for it. The duo is now worth about $20,000 apiece—a figure that pales in comparison to what they once had.
The husband and wife have been open about how foolish they were with their cash, sharing their experience as a cautionary tale for others. "If we would have saved our money, it would have been better, but unfortunately we got way too caught up," Montag told Access Hollywood Live. "What did we buy? Just clothes, hair, makeup, managers, publicists, agents, lawyers, at the end of the day it goes by really quickly."
Alicia Vikander
After a critically acclaimed performance in the sci-fi thriller Ex Machina, Swedish actress Alicia Vikander landed the coveted role of Lara Croft in the 2018 Tomb Raider reboot. Despite succeeding Angelina Jolie as the video game heroine, Vikander is only sitting on a net worth of $4 million – a far cry from Angelina Jolie's stunning net worth of $120 million.
That said, the first trailer for Vikander's Tomb Raider lit social media on fire, according to Variety, so there's a good chance the actress' gritty take on the role could be a hit with audiences and spawn larger paychecks down the road.
Janice Dickinson
As the self-proclaimed first supermodel ever, you'd think Tyra Banks' former right-hand woman would have a pretty healthy stack of cash to back her up. Unfortunately, that's not the case. Her net worth is reportedly around $500,000, which sounds good to us but probably isn't much for her. According to the New York Post, she filed for bankruptcy in 2013 after racking up hundreds of thousands of dollars in unpaid tax bills as well as medical debts for plastic surgery. "I am upset and taking every step to pay everyone back and I feel terrible about it," she told Radar.
Sinbad
Sinbad had a pretty successful career in the '90s, but things aren't looking so great for the comedian and actor in recent years. After filing for bankruptcy twice, he was reportedly in the red for nearly $11 million, but by 2017, his estimated net worth had climbed to $4 million. (Seriously, how do celebrities do that?)
In 2013, Sindbad told Oprah's Where are They Now? that he had no regrets. "I didn't buy Bentleys. I didn't live large," he said. "I invested in me. I invested in a lot of other people. I would not change it. I would not go back."
Lauryn Hill
Singer songwriter Lauryn Hill became an institution in the music industry, first as a member of the Fugees then as a solo artist with her 1998 hit The Miseducation of Lauryn Hill, so how is it possible that she doesn't have the funds to show for it? After all her chart-topping success, the rap queen is worth only $8 million. It seems most of her fortune was eradicated after serving time in prison for tax evasion. Ready or not, the IRS is gonna find you.
Michael Rosenbaum
While Michael Rosenbaum is best known for his role as a young Lex Luthor on Smallville, fanboys also recognize him for his voice work as The Flash on the popular Justice League animated series. However, Rosenbaum left the comic book world behind in 2008 when he quit Smallville after seven seasons.
According to a 2016 interview (via MoviePilot,) he wanted to pursue a more comedic acting career, but that hasn't panned out so well. Despite landing a few sitcoms, most were short-lived, and the actor only has a net worth of $2 million, which probably could've been higher if he stuck with Luthor for a few more seasons. That said, Rosenbaum doesn't seem to have any regrets, noting that he wanted to "take a chance on me" and oh, by the way, he got tired of shaving his head.
Dennis Rodman
Former basketball star Dennis Rodman was also in the red until recently, when his net worth rebounded to about $500,000. This is positive news, considering he was ordered to pay $500,000 in back child support to his ex-wife in 2000. Yikes! Unfortunately, Rodman's money problems are not unique among professional athletes. According to Forbes, an estimated 60 percent of former NBA players are broke within five years of retirement.
Honey Boo Boo
After her standout appearance on Toddlers & Tiaras, child pageant contestant Alana Thompson, better known as Honey Boo Boo, landed a spin-off series on TLC chronicling the life of her colorful family. Despite the show coming to an abrupt and alarming ending, Here Comes Honey Boo Boo was a huge ratings draw for TLC for five seasons, but the show's namesake only has a net worth of $800,000.
Meanwhile, Thompson's controversial mother, "Mama June," is somehow worth $1 million, which raises some questions about what happened to Honey Boo Boo's potential bank during the show's success.
Jared Padalecki
Supernatural has been a reliable staple on The CW since 2005, with its 15th and final season set to air in spring 2020. Fan interest has even remained strong enough to launch a spin-off series in 2017 called the Wayward Sisters. That's why it's surprising that series star Jared Padalecki is only worth $5 million, despite anchoring the popular show for more than a decade.
Granted, Supernatural is rumored to end after hitting 300 episodes in Season 14, but according to Screen Rant, there's still a good chance the show has a few more seasons up its sleeve. With its consistent ratings, we think Padalecki should ask for a raise.
Burt Reynolds
The late Burt Reynolds was a Hollywood legend with more than 50 years of acting under his belt, but despite his iconic status, he was only worth about $5 million late in his career. The Smokey and the Bandit actor was the first to admit he wasn't the best when it comes to finances (but he did it with that trademark Reynolds charm.)
"I've lost more money than is possible because I just haven't watched it," he told Vanity Fair while facing foreclosure on his Florida home. "I've still done well in terms of owning property and things like that. But I haven't been somebody who's been smart about his money. There are a couple of actors who are quite brilliant with the way they've handled their money."
"But they're not very good actors," he added with a smile.
Courtney Stodden
In 2012, 16-year-old Courtney Stodden burst on the scene thanks to an ABC News interview about her controversial marriage to 51-year-old actor Doug Hutchison. The two quickly became tabloid staples, thanks to Stodden's provocative photo shoots, and made the talk show rounds before appearing on a season of VH1's Couples Therapy.
But despite her constant online presence, Stodden never struck it rich, even after attempting to pull a Kim Kardashian and releasing an intimate video of herself. She's currently worth only $500,000, which is actually impressive because what does she even do? We honestly don't know.
Kate Gosselin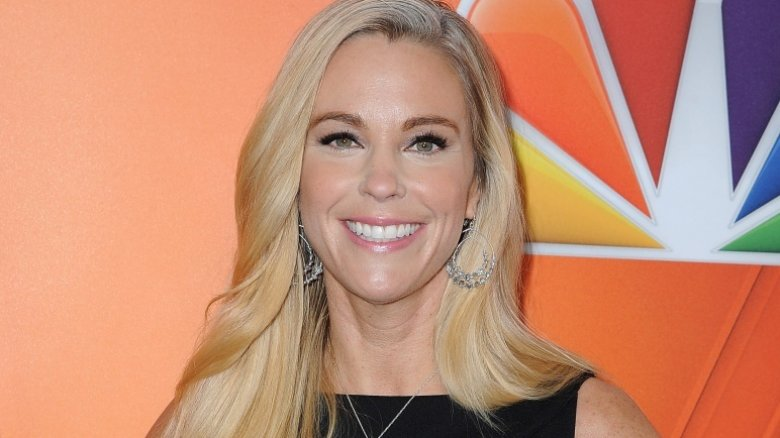 She built a reality TV empire, at one point making $250,000 an episode for Kate Plus 8, so why is Kate Gosselin not a millionaire mom? Surprisingly enough, she's only worth reportedly about $200,000. Where did all those TLC paychecks go?
After her ugly divorce, the famous TV mom was unemployed for a stretch, and feeding such a big family doesn't come cheap! "The majority of what we made, I, personally took and put in a college fund for (the kids) because they will go to college," she told talk show host Bethenny Frankel. "So I use coupons, we don't wear top brands. Those things to me really aren't overly important, but college, school and their house, where they live is important."
Stephen Baldwin
The Baldwin family as a whole has been so successful that it's easy to imagine them rolling around in piles of green, but the bottom line for this particular Baldwin is much different. Stephen Baldwin is reportedly worth just $500,000.
He landed in hot water after failing to file income taxes for three years, according to CNN. "Mr. Baldwin is a man of faith, and it's difficult for him to get jobs in Hollywood that are compatible with his faith, and that's one of the difficulties he's had paying off the money," said his attorney, Russell Yankwitt. Maybe one of his wealthy relatives will float him a loan.
Kristen Schaal
In 2006, Kristen Schaal won best alternative comedian at the HBO U.S. Comedy Festival, and she's been a fixture in comedy shows and movies ever since. Schaal's unique voice has also landed her roles on several animated series, including Adventure Time, BoJack Horseman, WordGirl and Gravity Falls, and she also voices Trixie the Triceratops in Toy Story 3 and Toy Story 4.
Despite star roles on Bob's Burgers and Last Man on Earth, Schaal has a net worth of only $5 million, which seems pretty low considering the actress never seems to be short on projects. She even had an eight year run on The Daily Show, but apparently it takes way more than hustle to rake in the big bucks in Hollywood.
Jax Taylor
If there's drama on the hit reality series Vanderpump Rules, there's a pretty good chance that hunky model/bartender Jax Taylor is in the middle of it. As part of the main cast, Taylor has managed to cause trouble season after season thanks to his cheating ways and hard partying. However, his on-screen charisma is undeniable, and it landed him the spin-off series Vanderpump Rules: Jax and Brittany Take Kentucky. Taylor stars with his on-off girlfriend Brittany Cartwright, and he claims he wants to marry her. He's just having trouble with the whole monogamy thing.
With his reality fame rising, you'd think Taylor would be sitting on a decent fortune, but the trouble-making Lothario is only worth $500,000. That's not too shabby for a bartender, but it's practically peanuts when it comes to the celebrity world.
Bella Thorne
Thanks to her racy Instagram pics and revealing outfits, former Disney Channel actress Bella Thorne has become a "tabloid darling," according to Complex. Factor in her on-again, off-again relationship with Keeping Up With the Kardashians star Scott Disick, and Thorne has quite the public profile.
However, that's not always a good thing, and with a net worth of only $5 million, which is pretty low by Hollywood standards, Thorne might find herself in a tough spot if she forms a reputation for partying with bad boy reality stars instead of fine-tuning her acting skills.
Aaron Carter
Before there was Justin Bieber, there was Aaron Carter. By the age of 14, Carter was a teen pop sensation with a triple platinum album. He was essentially on top of the world, but then the boy-band bubble burst and Carter found himself pivoting to reality TV. He also turned 18 and found out that his parents had allegedly mismanaged a significant chunk of his money.
"I made over $200 million in my career before I even turned 18 years old," Carter told OWN (via Huffpost). According to Carter, there should have been at least $20 million in his bank account when he became an adult. Instead, he only had $2 million and a tax bill for $4 million, which left him no choice but to file for bankruptcy in 2013.
Carter's situation hasn't improved. Despite attempts to revive his music career, his net worth is still $2 million in the hole, which he blames on his parents. We only hope the Biebs is paying attention because this could be him in a few years if he's not careful.
Johnny Depp
Johnny Depp might seem like an odd addition to this list, considering his net worth is reportedly $200 million. However, in 2017, Depp sued his former managers at The Management Group for allegedly collecting $28 million in contingent fees that he never agreed to, according to The Hollywood Reporter. TMG fired back with its own countersuit, claiming Depp is trying to "derail foreclosure proceedings" over $4.2 million that he owes them. TMG also alleged Depp is blowing through money at an insane rate and looking at serious problems if he doesn't get it under control.
Granted, Depp can afford to spend $30,000 a month just on wine, but in June 2017, he faced back-to-back scandals that could put his lucrative career in jeopardy. First, he made a "joke" about assassinating Donald Trump, which caused #FireDepp to trend on Twitter and Trump supporters to call on Disney to fire the Pirates of the Caribbean star. Days later, TMG backed the claims of Depp's ex-wife, actress Amber Heard, alleging he was abusive during their marriage. Depp might want to start burying his treasure in real life if things get any worse.
Pamela Anderson
In the '90s, Pamela Anderson pulled off the impressive feat of transitioning from being a Playboy playmate of the month to a successful actress, thanks to a small role on a little sitcom called Home Improvement. After two seasons, Anderson made her biggest move by landing her now iconic gig on Baywatch, which paved the way for starring in her own TV series called V.I.P. Throw in a couple magazine covers and an infamous marriage to Motley Crue rocker Tommy Lee, and it's no wonder Anderson was named the most powerful Canadian in Hollywood in 2005.
However, things went south around 2009, when Anderson's career dried up and she found herself more than $1 million in the hole after blowing tons of cash renovating her home, reported People. She also ran into problems with unpaid taxes in 2012. Anderson is currently worth $8 million, which sounds mighty fine to us but is not a lot in Tinseltown.
Mike Tyson
In the '80s, Mike Tyson was the undisputed heavyweight champion of the world, punching his way to a $400 million fortune that he famously squandered on Siberian tigers, jewelry, and non-stop parties. It also didn't help that Tyson was convicted of rape in 1992 and spent three years in prison. However, the boxer was allowed to make a comeback, which came to a screeching halt after he bit off a chunk of Evander Holyfield's ear in 1997. Tyson filed for bankruptcy a few years later and officially retired from boxing in 2005.
Despite his violent past, Tyson has been able to start a new career in acting, thanks to a cameo in The Hangover that rehabilitated his public persona into some sort of lovable oaf with a funny voice, which is a can of worms that we're not getting into. Despite the acting work, Tyson's hard spending days are definitely over. His net worth is only $3 million, and that's a pretty big drop from $400 million.
Kim Zolciak
When The Real Housewives of Atlanta launched in 2008, Kim Zolciak was part of the original lineup. She stuck with the show for five seasons before landing a spin-off called Don't Be Tardy. Despite a decade-long career in reality TV and marrying NFL linebacker Kroy Biermann, Zolciak is only worth $1.5 million, which seems surprisingly low considering her original claim-to-fame was starring on a reality show that follows the life of supposedly wealthy housewives.
This wifey was reportedly forced to sell her boat because of money problems in June 2017. Around the same time, Zolciak's new spin-off show with NeNe Leakes was cancelled before the two even filmed an episode. Zolciak and Leakes then proceeded to engage in a social media feud, so there's still plenty of drama waiting to be spun into reality gold, which could turn Zolciak's fortunes around.
Gary Busey
Gary Busey is a pretty amazing dude. Despite a motorcycle crash that left him with significant brain damage in 1988 when he was 44 years old, Busey continued getting jobs and has demonstrated that he can still hold down a wide variety of roles. After such a prolific career, including starring turns in blockbuster films such as Lethal Weapon, it might be shocking to hear that Gary Busey is worth only about $500,000 today, though that's a healthy figure considering he filed for bankruptcy in 2012. Since then, he's landed some paying gigs, including a series of Amazon commercials and roles in Sharknado 4: The 4th Awakens and The Last Sharknado: It's About Time, so the Point Blank star is on the right track.
Charlie Sheen
At the height of Two and a Half Men's popularity, Charlie Sheen was the highest paid actor on TV, even after he left the show and detonated his career with now-infamous rants about being a warlock, possessing tiger blood, and #winning. To put a number on in it, Sheen was bringing in roughly $40 million a year. He was loaded, but the future was already starting to look grim.
Despite landing a lead role on Anger Management, Sheen wouldn't see a dime from the show's syndication deal, reported TMZ. That's not good news for an actor infamous for recklessly blowing through money. He also allegedly paid large chunks of cash to cover up his HIV diagnosis, which he later publicly admitted to — in part so he could stop making payments.
Celebrity Net Worth estimates Sheen's net worth at $20 million, but that could have been a lot more, considering how much he raked in on Two and a Half Men. The site also noted that Sheen is hemorrhaging money to child support, mortgages, medical expenses, and again, his hard-partying lifestyle. Will Sheen eventually "win" his way to the poorhouse? It doesn't look good.
Teresa Giudice
When Teresa Giudice appeared on The Real Housewives of New Jersey, she seemed to have it all, but in 2009, things started to look fishy when Giudice and her husband, Joe Giudice, filed for bankruptcy, and then, oddly, canceled the auction that would have paid back some of their creditors. After that, Teresa continued to live a lavish lifestyle on the show, as if the bankruptcy proceedings never happened. Considering she was making $650,000 a season, one might assume Real Housewives was digging the Giudices out of the hole. If only it were that easy.
In 2013, Teresa and Joe were indicted on 39 counts of fraud and tax charges. Long story short, Us Weekly reported that the couple had spent roughly 10 years falsifying its income to secure exorbitant loans and then understating its earnings during the bankruptcy proceedings. Not good. The Giudices eventually pleaded guilty and were both sentenced to time behind bars.
After serving her time, Teresa returned to Real Housewives and even shot a spin-off special, Teresa Checks In, but don't think that's the end of her money woes. Her net worth is $11 million in the red. It's going to take a lot of cookbooks to bounce back from that one.
Originally sourced from nickiswift.
---
For enquiries, product placements, sponsorships, and collaborations, connect with us at

[email protected]

. We'd love to hear from you!
---
Our humans need coffee too! Your support is highly appreciated, thank you!