Whether you're into fine dining with a view of the city's stunning skyline or hitting up the best of London's sun-soaked beer gardens, our guide has got you covered.
The glorious month of May has arrived, meaning spring is in full bloom and post 8pm sunsets have finally arrived in London. 
From exciting new restaurant launches to lavish fine dining, music festivals, sun-soaked rooftop bars, family-friendly fun and royally good events to toast King Charles' coronation, we've compiled a list of all the unmissable things to do in London this month.
Best things to do in London in May
Sip free coffee and snap a cheeky selfie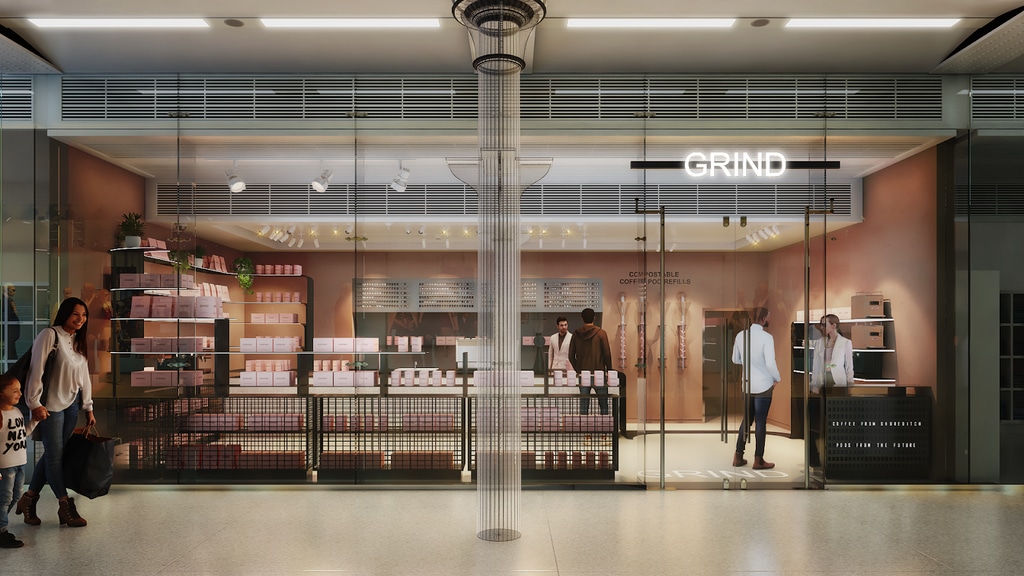 Calling all coffee lovers – cult London coffee brand Grind is officially introducing its 15th UK coffee shop in London's St Pancras International Station on the 16 May. In celebration of its launch, for one day only, Grind is offering St Pancras shop go-ers one free coffee, a gift bag and a photo opportunity with Grind's top-secret new brand ambassador. Who might you ask? That's a secret we'll never tell. Well, not until launch day anyway. Why not head down and see for yourself?
If you can't make the launch, Grind's ethically sourced coffee comes in house blend, light blend, decaf and more – served up in their sleek pink tin that will look great placed on the kitchen counter. Order at Grind.
Grab a royally-good treat from The Hummingbird Bakery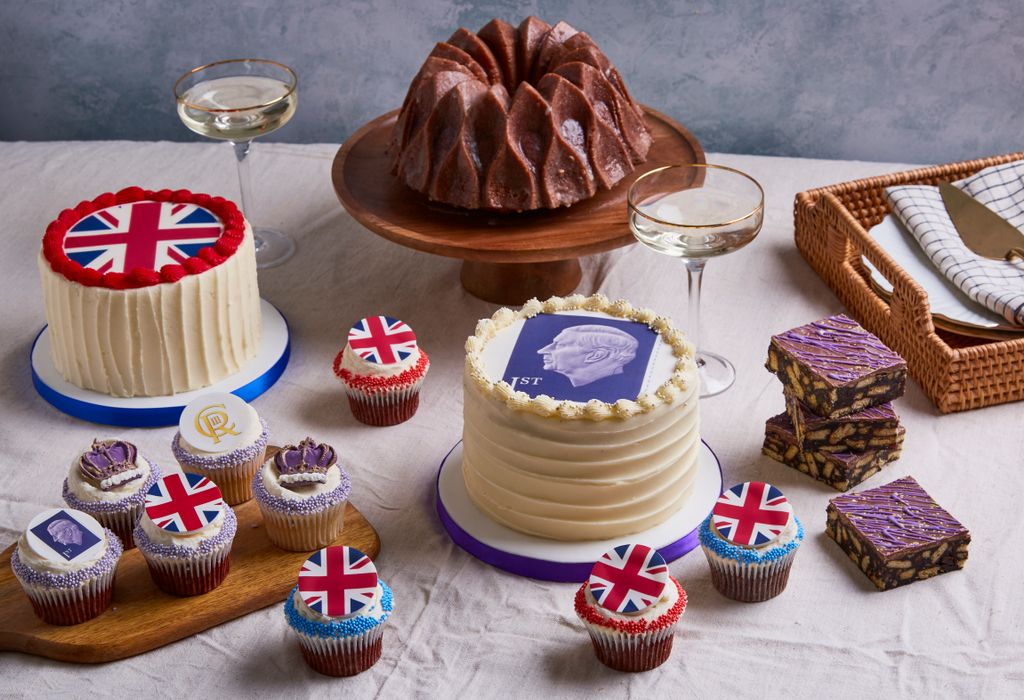 Celebrate the Coronation of King Charles III in utmost fashion with sweet treats from The Hummingbird Bakery. Choose from the Union Jack Cupcake Selection Box to the Vanilla Union Jack Cake or make a beeline to the Coronation Chocolate Biscuit Bar to enjoy the festivities in true taste this May.
Mark the momentous Royal occasion with The Red Velvet Stamp Cake with three layers of sponge covered in smooth cream cheese frosting, with piped detail around the edge and the new stamp of King Charles III displayed on top for a truly eye-catching moment. As King Charles III enjoys whiskey, The Hummingbird Bakery is launching Whiskey Bundt Cake; a warming, whiskey-flavoured sponge baked in a classic bundt tin, brushed with a buttery whiskey glaze to finish.
Take a picnic to Primrose Hill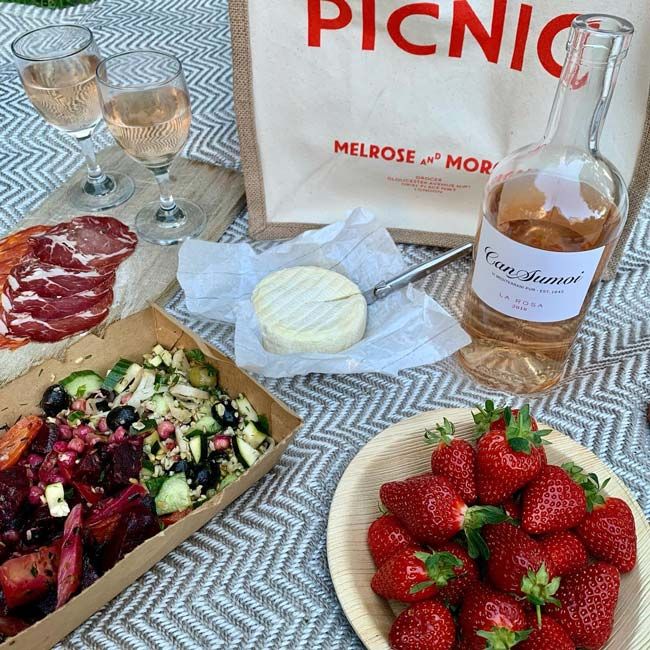 Level up your picnic game with Melrose and Morgan hampers
If May brings sunshine, tube it to Chalk Farm and enjoy a picnic on Primrose Hill whilst soaking up the very best views of the city. Stay until sunset for some glorious alfresco views or brave the early morning to get there as the sun rises over the hill. North London grocer Melrose & Morgan is the best place to get your picnic supplies, and their picnic hampers have long been Primrose Hill's best kept secret – until now. Build your perfect bespoke picnic from their fresh artisan cheeses, charcuterie, savoury and sweet pasties, truffle crisps, chocolate brownies, fresh strawberries and much more! Everything is in the details at Melrose & Morgan, from the eco cutlery to the herringbone blankets – we simply can't imagine a picnic on Primrose Hill without it.
Get acquainted with circuit training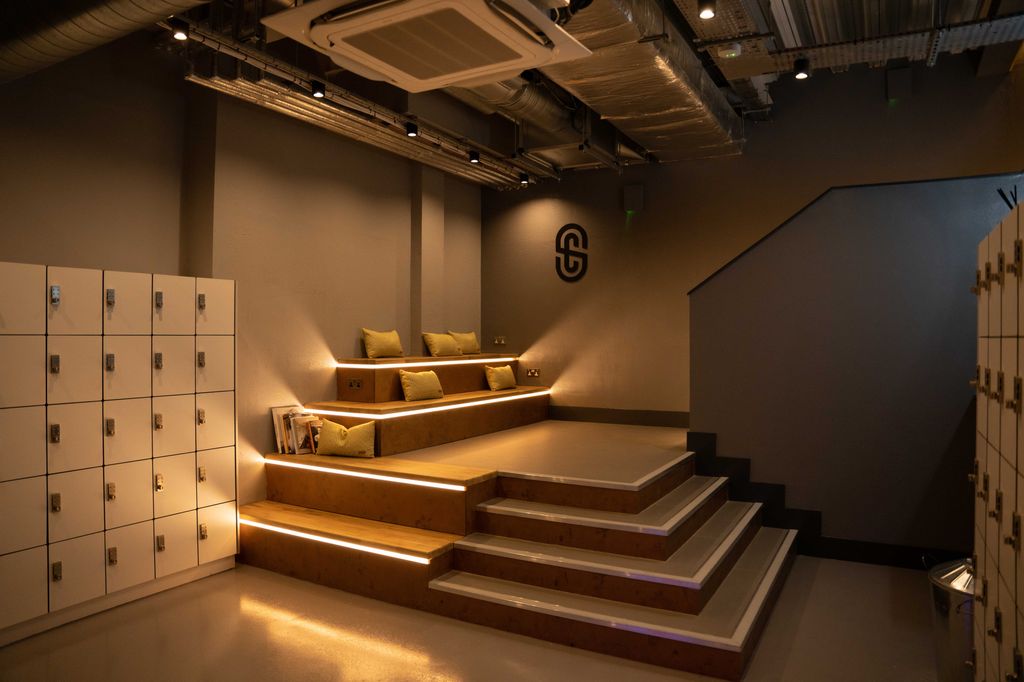 Circuit Society in Bayswater
Circuit Society just opened its newest outpost in Bayswater, and if you've never tried one of their high-intensity classes, we seriously recommend booking in ASAP!
No two classes are ever the same, with each bespoke 45-minute session combining cardio and weights for an ultra-challenging class that flies by. The session comprises six stations with six minutes spent at each, so there's no chance of getting bored – plus the trainers are super-encouraging if you start to get tired.
Circuit Society Bayswater also offers 45-minute boxing and TRX classes, to mix up your training. We also need to mention the luxe surroundings, with changing rooms kitted out with rose gold GHD hair tools, plus the inviting reception which was home to a very cute spaniel when we called in. What's not tol love?
Single classes cost £22 or a buddy pack for first-timers (3 classes + 1 buddy credit) is £25, book here.
Embrace Eurovision fever at Barry's Bootcamp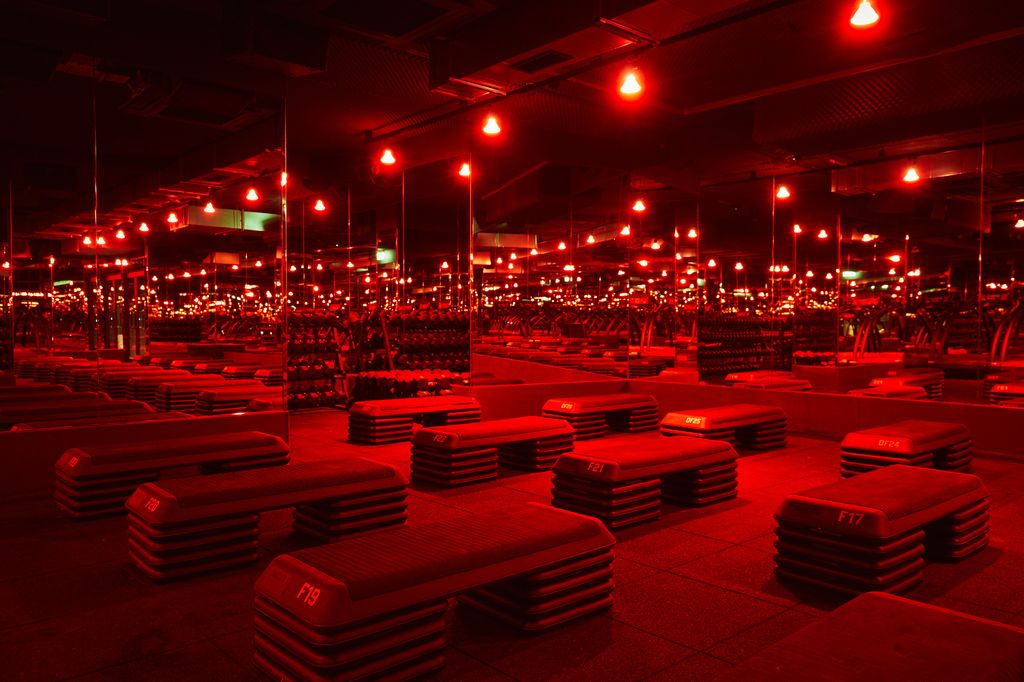 Barry's Bootcamp in St Paul's London
HELLO's favourite boutique fitness studio, Barry's Bootcamp, is getting into the Eurovision spirit, with a series of Eurovision-inspired classes across its UK studios.
Running from Monday 8th to Saturday 13th May, classes include a ridiculously fun Best of Eurovision-themed session, and Eurovision remix-themed class that will have you bopping as you perform burpees.
Celebrate Cinco de Mayo with Decimo at The Standard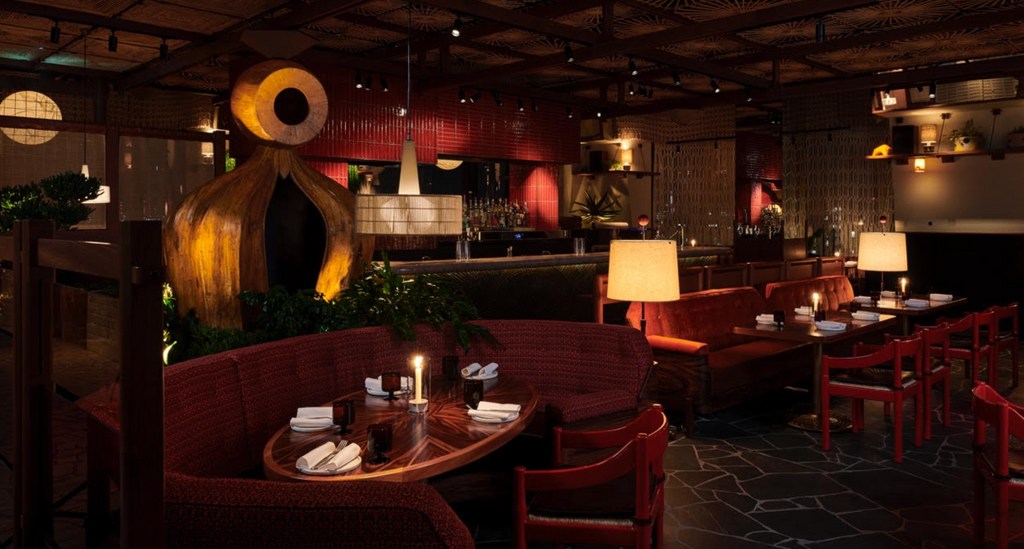 Celebrate Cinco de Mayo at The Standard
This Cinco de Mayo, Michelin-awarded chef Peter Sanchez-Iglesias from Decimo at The Standard will welcome chef Fernando Hernández from Moyuelo in Puebla, Mexico for a one-night exclusive dinner to celebrate the famous event.
Alongside the collaborative five-course menu, Casamigos Tequila cocktails will flow and a night of live salsa music and dancing will take place. The chef duo will draw inspiration from traditional Pueblan dishes with Spanish and Mexican flavours, evoking both their specialities. Mingle within Decimo's 1960s loungey décor, against the backdrop of one of London's most panoramic views in King's Cross and dance the night away in a one-off Salsa club.
Tickets are £90 and include a welcome Tommy's Margarita, five-course collaborative menu and live music. To book, visit the website here.
Tuck into these regal cakes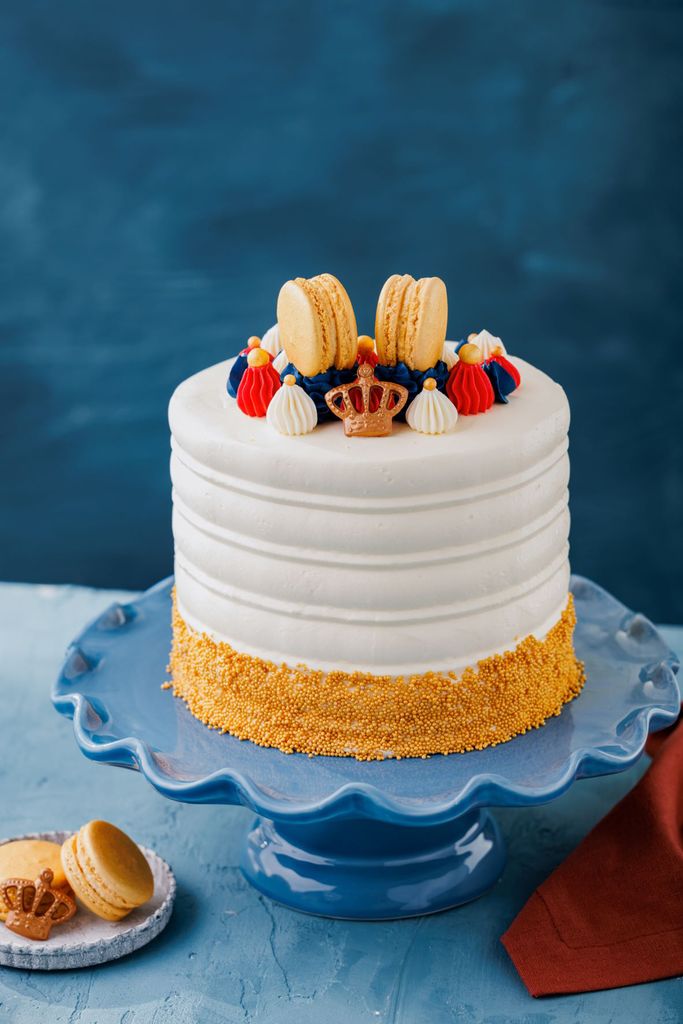 Patisserie Valerie's new Coronation Cakes
Whether you're planning a street party or celebrating with family and friends ahead of King Charles III's Coronation at the start of May, there's two regal options to tuck into thanks to Patisserie Valerie. We love the specially designed King's Coronation Cake (£45.95) and their Mini Coronation Cake Box ((£36.95)!
Featuring layers of golden sponge filled with fresh cream and decorated with red, white and blue Swiss meringue buttercream, the cake is topped with a chocolate crown, coronation logo plague and dainty golden macarons. Meanwhile, the six delicious mini cakes are three Victoria sponges with fresh cream and raspberry jam alongside three blueberry & lemon cakes topped with chocolate crowns.
Visit, patisserie-valerie.co.uk
Best luxury things to do in London in May
Book in a mani at Townhouse's latest outpost
Townhouse Marble Arch nail bar
Any nail aficionados will know Townhouse is the best of the best when it comes to London nail bars, with locations in Fitzrovia, Harrods and Mayfair, offering incredible manicures and pedicures in luxury surroundings.
Townhouse has just opened their latest outpost in Marble Arch, with the sophisticated space light and airy and ideal for relaxing in while you have your nails tended to. The nail technicians have incredible attention to detail, the best array of colours and the comfiest pedicure chairs we've ever tried.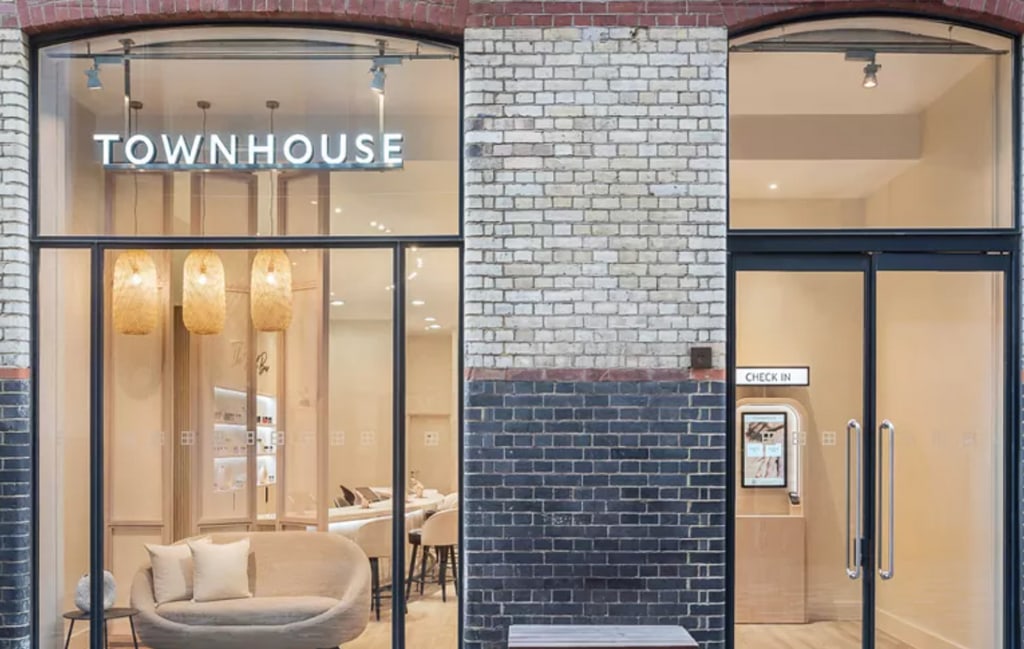 If you're in central London, why not also try Townhouse Covent Garden? Escape the hustle and bustle of one of the city's most tourist-saturated areas and retreat into the soothing aura of Covent Garden's trendiest nail bar. As always, the nail technicians are most welcoming and offer the best nail upgrades around town. Treat yourself to some dazzling nail art, a classic gel polish or a full set of gel extensions. Having experienced all of the above, we can safely say Townhouse is the place to go for the crème de la crème of manis.
To book, visit townhouse.co.uk
Experience Chinese medicine in luxury surroundings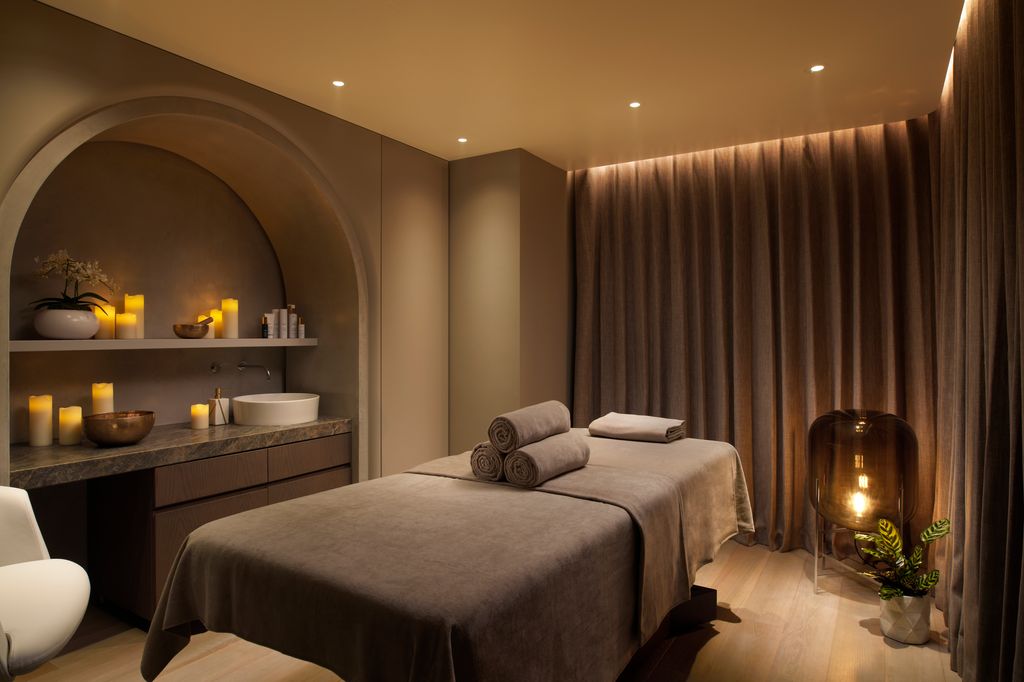 Pan Pacific Chinese medicine's treatment room
Head to Shoreditch's most zen hotel, Pan Pacific London, for a relaxing Chinese medicine session.
Led by acclaimed Chinese medicine practitioner, Slavomir Latko, the bespoke treatment begins with a consultation to see which modality is best suited to you, before a heavenly 90-minute treatment, comprising of a combination of sports and medicinal massage, sonic acupuncture, sound therapy, cupping and Daoist abdominal massage.
Post-treatment, relax beside the hotel's incredible infinity pool, with views over the city, before heading home for your most blissed-out sleep ever.
Each treatment is 90 minutes and priced at £250, find out more
Blowdries and cocktails at Duck & Dry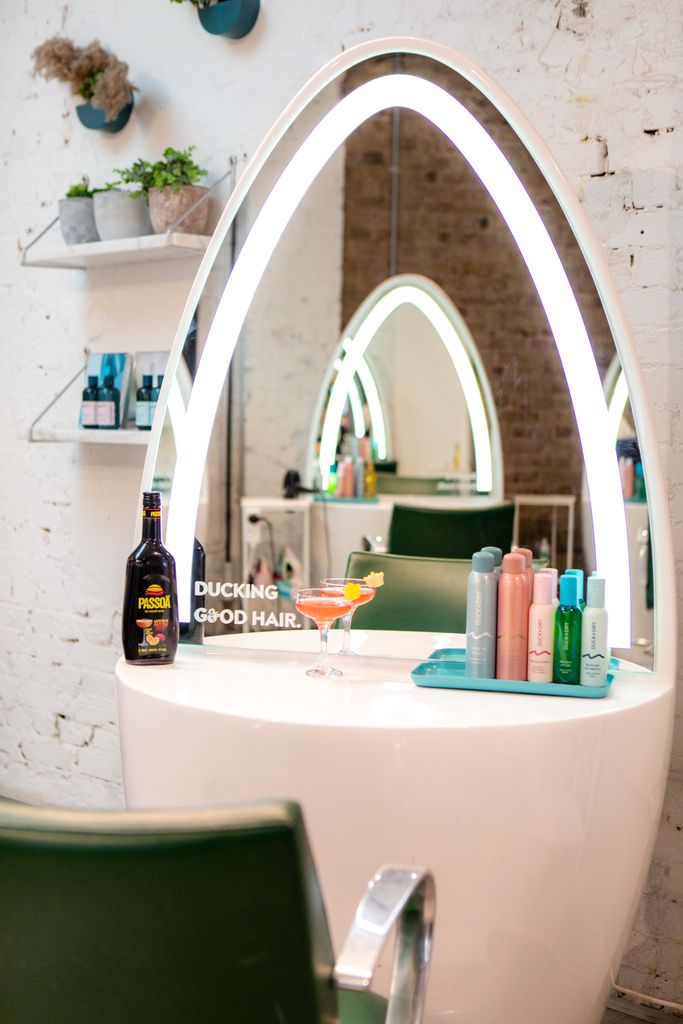 Passoã and Duck & Dry – London's leading blow dry bar – have teamed up this spring in celebration of the King's Coronation. From now until Monday 8 May, clients at Duck & Dry will be able to enjoy an exclusive complimentary Passoã cocktail alongside in-salon services, including blow dries, cuts and manicures. Renowned as a key ingredient in the Pornstar Martini, Passoã has created a tropical cocktail, in honour of His Royal Majesty: the Passoã Royale. It will be available at both the Duck & Dry Chelsea and Mayfair salons. duckanddry.com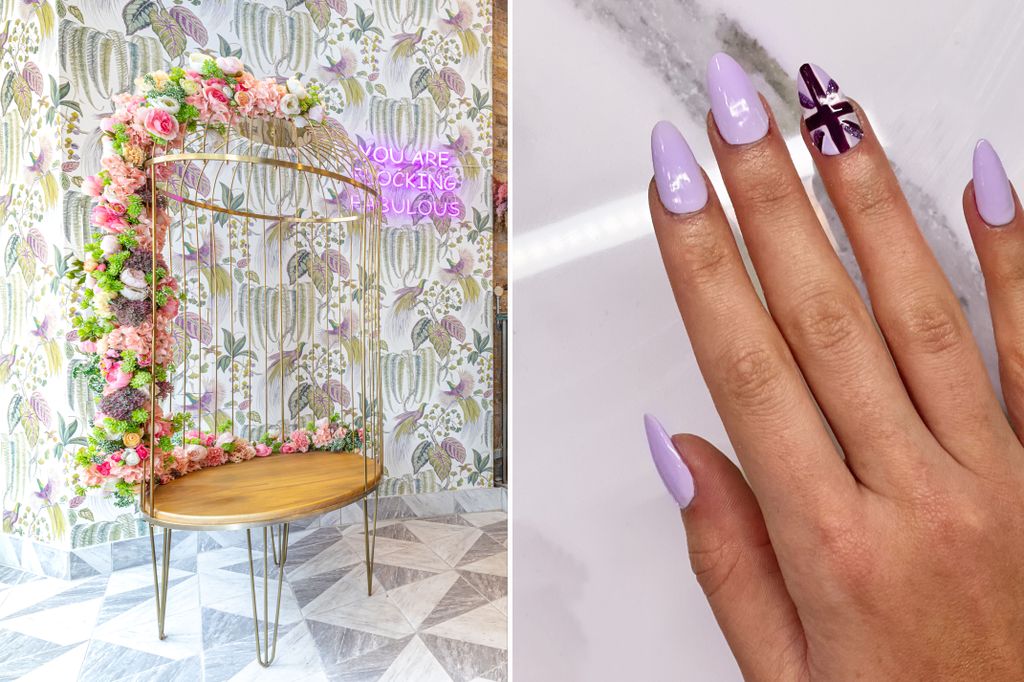 In Duck & Dry's Islington and Mayfair branches, leave with nails fit for royalty! Take your pick from regal colours and nail art to celebrate the King's coronation in style. Choose from classic polish, gel, or BIAB manicures – or go the extra mile and add an express, classic, or deluxe pedicure as well.
To book, visit www.duckanddry.com
Take time for yourself with a medically proven facial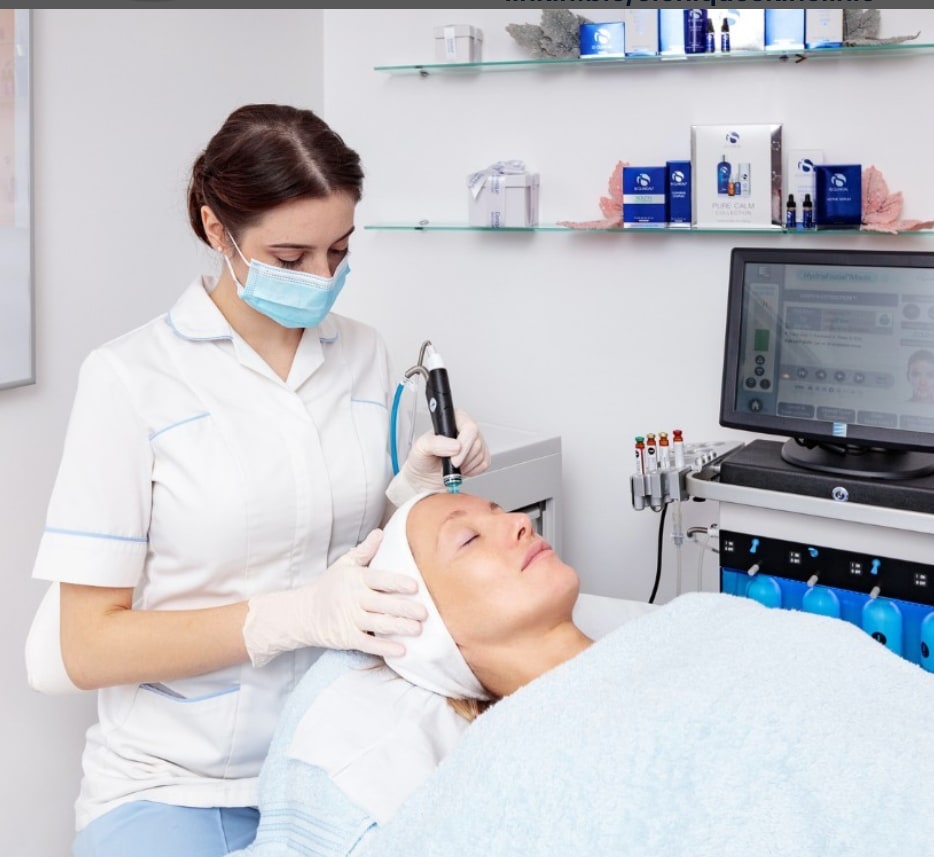 Elenique Skin Clinic is the UK's leading Skin Clinic on Fulham Road, with the lovely Elena sharing her magical, yes we do mean magical, skin powers with the world! The clinic offers a large choice of advanced non-surgical skin treatments and skincare products. It has built an outstanding reputation for high-quality client care and has many celebrity clients, as well as many loyal clients who travel from across London and internationally. From in depth advanced skin consultations to non-surgical skin resurfacing and rejuvenating treatments, this clinic uses only medically proven and FDA approved technologies. If you're looking for a treatment that really works, head here.
To book, visit here
Tuck into a London-themed Afternoon Tea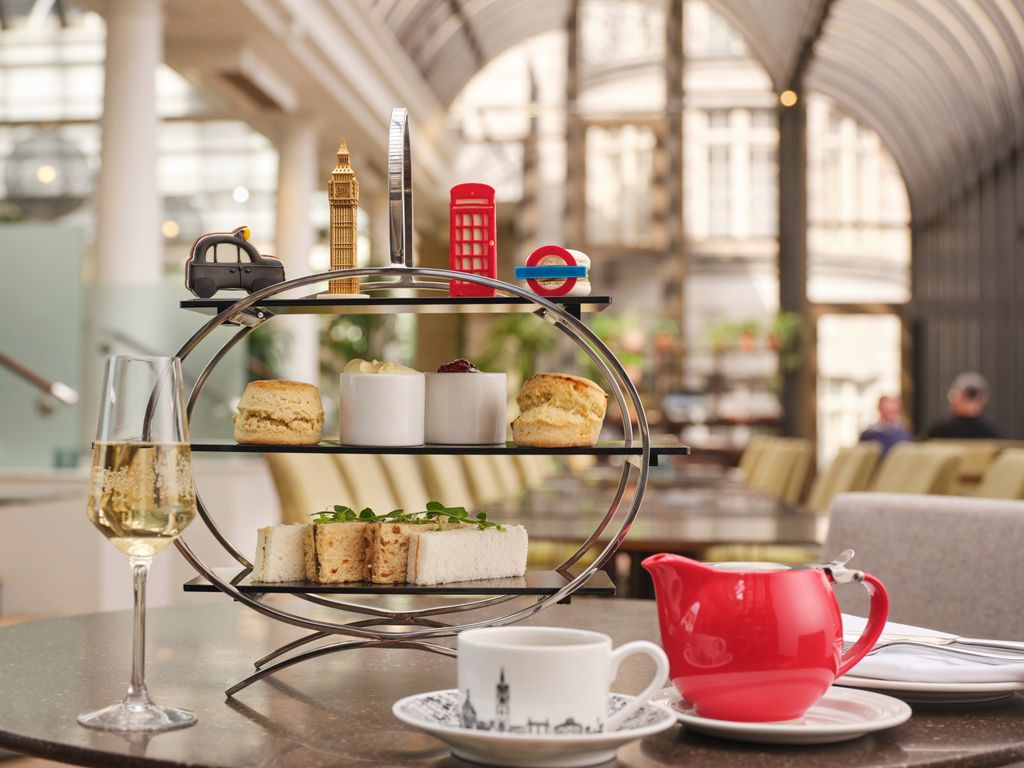 The Dilly has been embracing London in all its glory in the lead-up and aftermath of King Charles III's coronation – and we are all here for it! The popular luxury hotel in the capital has put on a show-stopping afternoon tea celebrating London's most iconic landmarks, which have been created by top bakers in edible – and tasty – forms. The famous red phone box has been crafted from melt-in-the-mouth lemon and poppy seed cake while a gold coated Big Ben tastes like a chocolate cremuex with salted caramel on a chocolate base. Sometimes afternoon teas miss out on a range of savoury options – but not at The Dilly.
There is not only a vegetarian menu, but a vegan one too, all with a wide range of sandwich options. These include roasted vegetables and hummus on rustic onion bread, guacamole and quinoa on country malt bread and cucumber coconut cream cheese on white bread. Those wishing for something alongside tea – we recommend the Mango Mocktail tea bag – can also opt for a glass or bottle of bubbles – starting at £14 a glass.
To book, visit here
Relax with a Korean-beauty inspired facial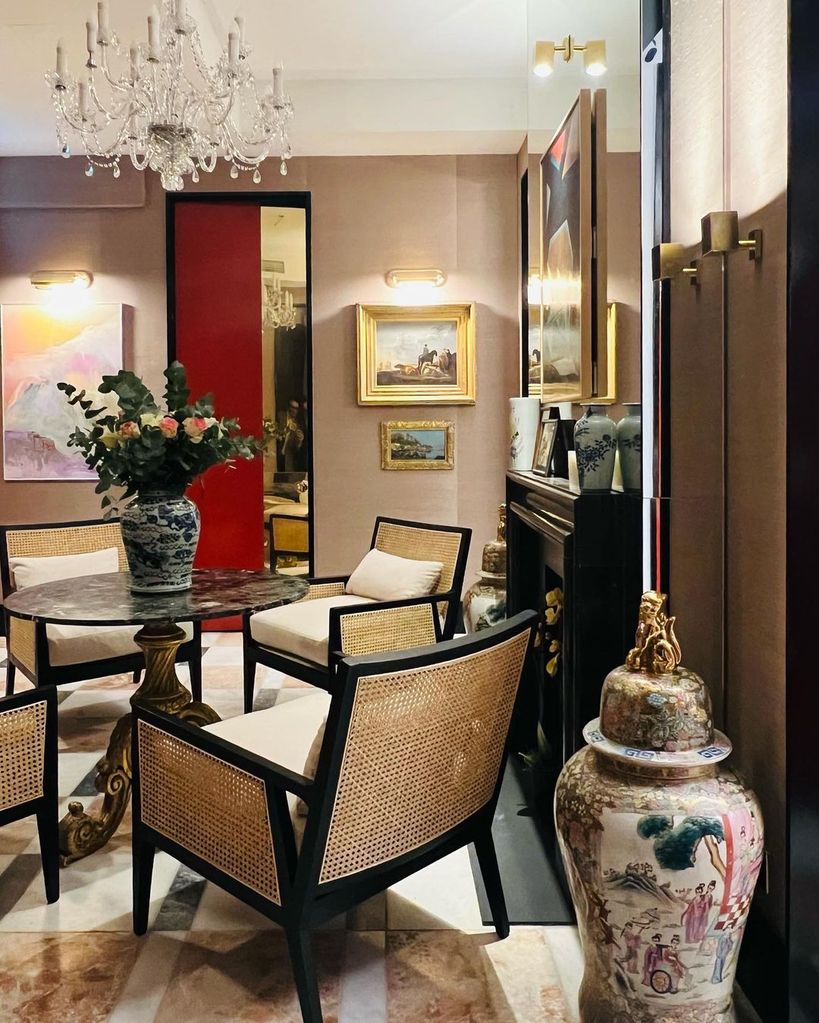 Love Korean-beauty? Make sure you plan a visit to Dr Jack's Clinic on Ebury Street, home to the SkinTech Studio, an innovative facial bar offering a range of Korean-inspired bespoke skin treatments. Designed by Dr. Jack and Head Aesthetician Izabela Pawlitka, this facial is not one to miss! Combining various treatments into one, it is every beauty lover's best-kept secret. Harnessing tried-and-tested, award-winning techniques from the flagship and supercharging them with innovations from all corners of the world, to rejuvenate the complexion, optimise skin health and deliver an instant and long-lasting glow. An unbeatable glow, and watch all your blackheads disappear. Ask for facialist Iris if you can, she is a master at her craft.
Visit, drdavidjack.com
Get a Tarot reading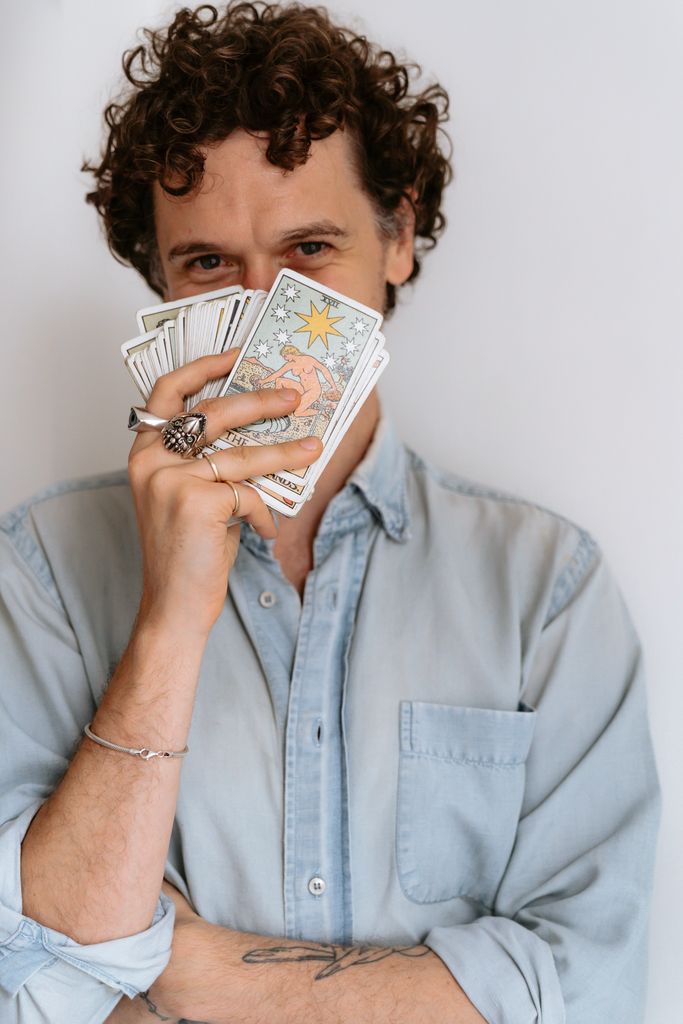 Fancy the time to check in with yourself? Why not book a visit to The Wellness Foundry where you can unlock the power of spiritual healing and discover a path to greater well-being to help restore balance and promote deep healing for your mind, body and spirit. The new well-being location now offers four different healing modalities: Crystal Healing, Reiki Healing, Spiritual Energy Healing and Sound Baths along with Tarot reading and angel reading.
For more information, visit wellnessfoundry.co.uk
Sip cocktails in the sunshine, at Clays new Terrace on the Thames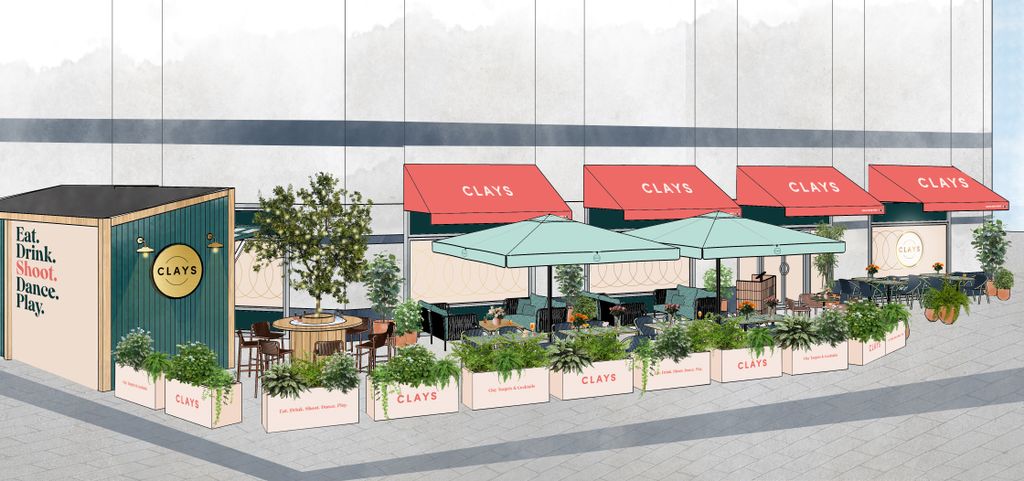 Nestled in the heart of Canary Wharf, Clays brand new terrace will be open every day and offer guests the chance to escape the hustle and bustle of the city and indulge in a slice of countryside tranquility complete with lush foliage, soft florals and relaxed lounge furniture in subtle shades of blush pink and green. Guests can while away the hours sipping on Clays' signature clarified cocktails and taking in the stunning views of the Thames before putting their clay shooting skills to the test and heading inside for a fun-filled game with friends.
To book visit: clays.bar
Party the night away with Amazónico's legendary Noche Tardiva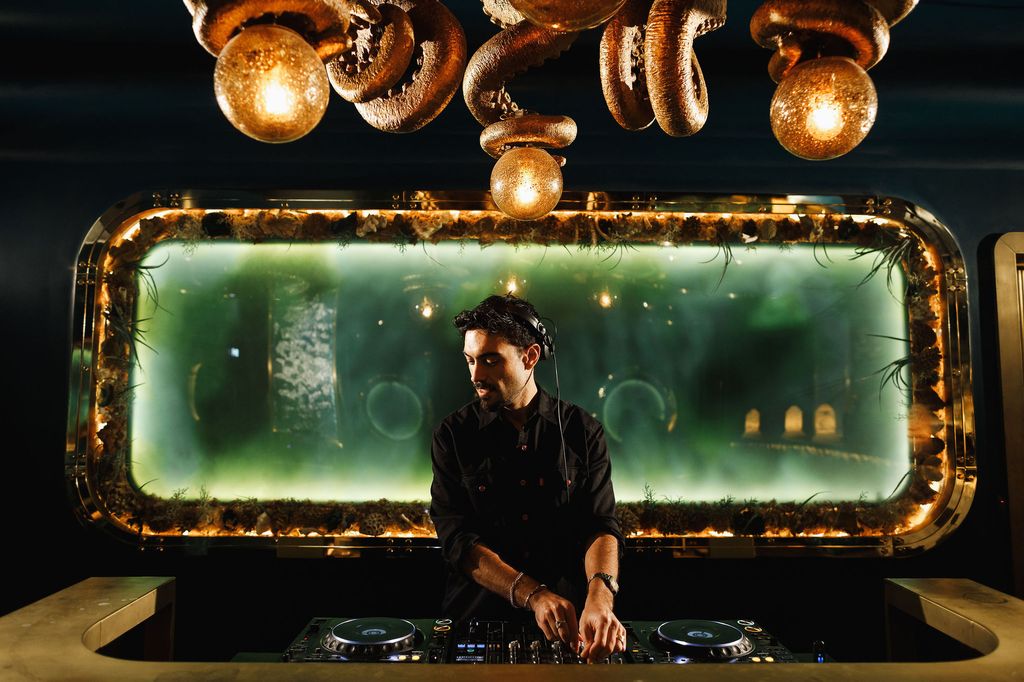 Commencing on Friday 5th of May, Amazónico, the Latin American restaurant in Berkeley Square, is bringing back its famous late-night Noche Tardiva parties with special international guest DJs. Descend to the underground Club to experience a Friday night like no other and dance the night away from 11pm until 3am at one of Mayfair's most exclusive venues. Kicking off the summer season is renowned Italian house and tech DJs Jude & Frank on 5th May as a bank holiday special. The next dates for the diary are Friday 9th June and Friday 7th July where Amazónico will welcome Paris-born Selena Faider on 7th July – one of France's brightest rising stars, known for her energy-fuelled sets and diverse selection of vocal melodies.
To book visit: amazonicorestaurant.com
Go for dinner with a view at The Aviary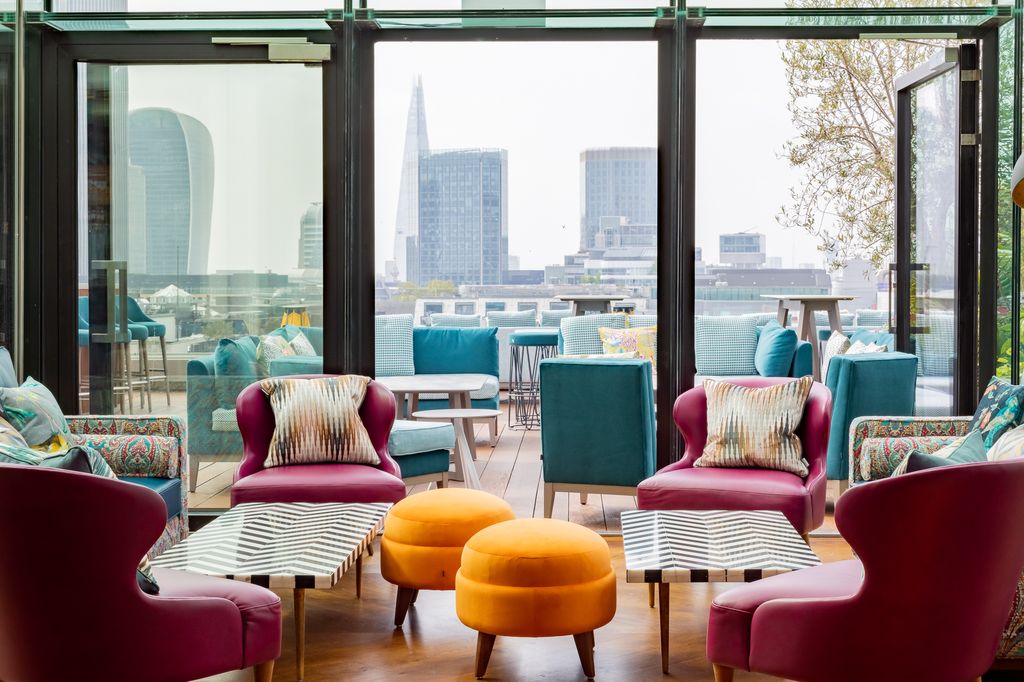 Situated on the rooftop of the Montcalm Hotel, offering a magnificent view of the city, Aviary welcomes guests to indulge in the best of British produce and signature cocktails with unbeatable views across the city. Their latest menu profiles the best of British produce, provenance, and seasonality. Diners can begin their experience sharing dishes including; Maldon Sea salt Padron Peppers, Smoked cod's roe polenta chips and Anchovy soldiers, along with freshly caught Oysters sourced from the UK, Ireland and Channel Islands. Starters include a range of dishes including Tuna tataki, House cured and smoked duck, Lobster cocktail crumpet and Salt & pepper chilli squid with sweet chilli sauce – but our favourite was the beef tartare.
Directly from Billingsgate market, their fish is caught by the Wright Brothers for diners to choose from fresh seafood including, Scottish halibut cockles, King Prawn and baby squid taglioni and the Market fish of the day. And, for the summer, the restaurant will be partnering with Whispering Angel rosé to create an exclusive summer terrace – perfect for golden hour!
Book: aviarylondon.com
Go for a South American feast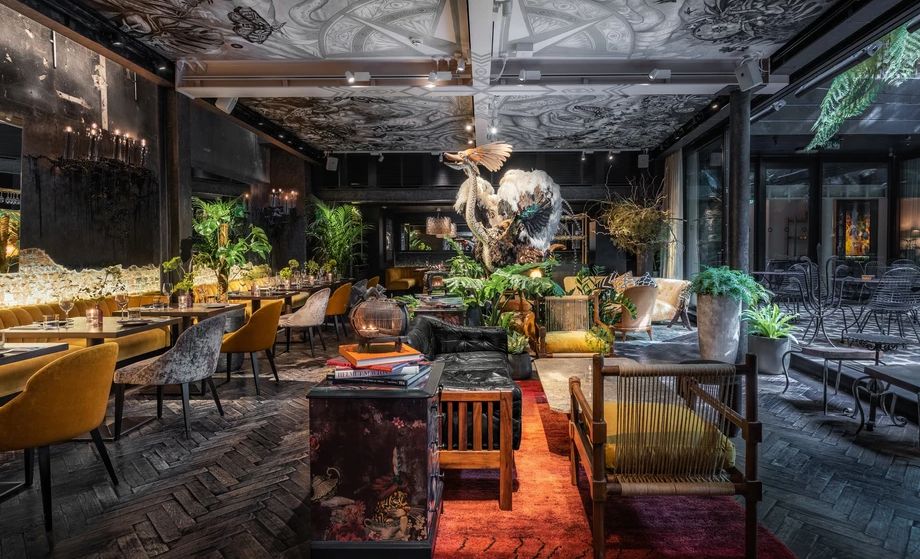 Executive Chef George Scott-Toft has created menus at YOPO inspired by South American cuisine and his travels through Argentina, Chile and Peru. From indigenous Amazonian ingredients, to low-intervention Argentinian wines and traditional dishes perfected over generations, YOPO is a feast of food and culture.
Exporting the bold flavours of Buenos Aires, Santiago and Lima and bringing them to London, YOPO showcases these alongside the very finest seasonal and regional produce available. Much of South American culture is about gathering together and we encourage guests to start their experience at YOPO with a selection of sharing plates.
YOPO is open for breakfast, lunch and dinner and the lounge, with its own entrance on Newman Street, is open all day with a light snack menu and coffee and lunches available for take away.
Booking: themandrake.com/yopo-restaurant
Enjoy a nutritious salad bowl at Atis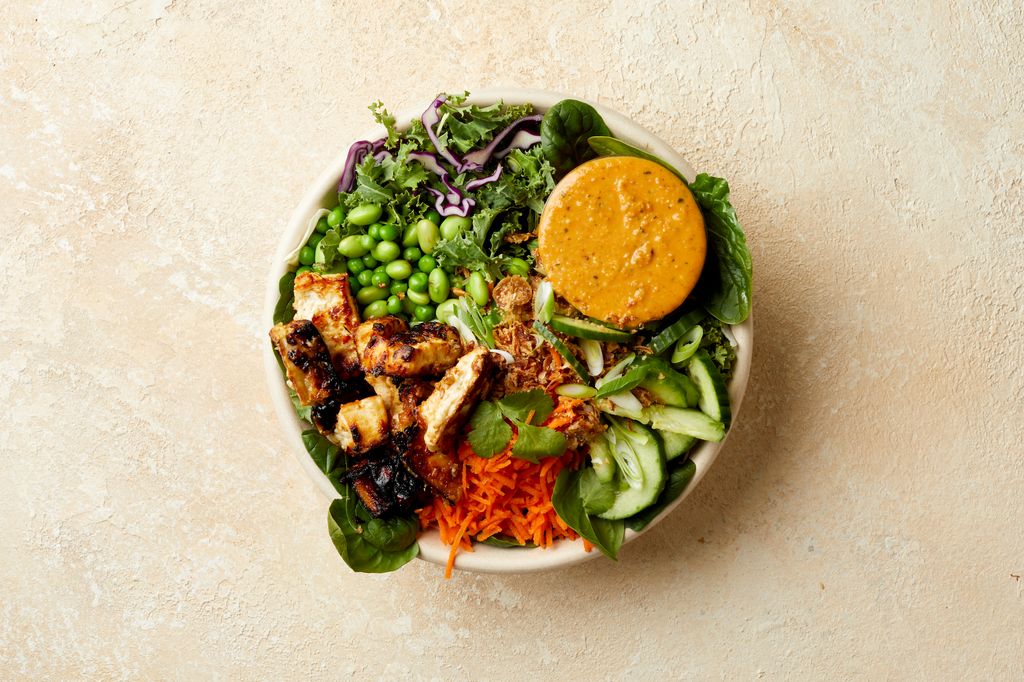 For a nourishing lunch with all your favourite ingredients, head to Atis to pick up one of the nutritious salad bowls from the new spring menu. With choices from hot and cold bowls as well as make-your-own options, Atis' delicious bowls are packed with flavour and goodness to feel full all afternoon.
Atis has locations across London including Canary Wharf, Shoreditch, Notting Hill and Belgravia – and the bowl bar opens its doors to its new branch at Boroughs Yard this month.
To order for delivery or collection visit www.atisfood.com
Enjoy a doughnut feast with Krispy Kreme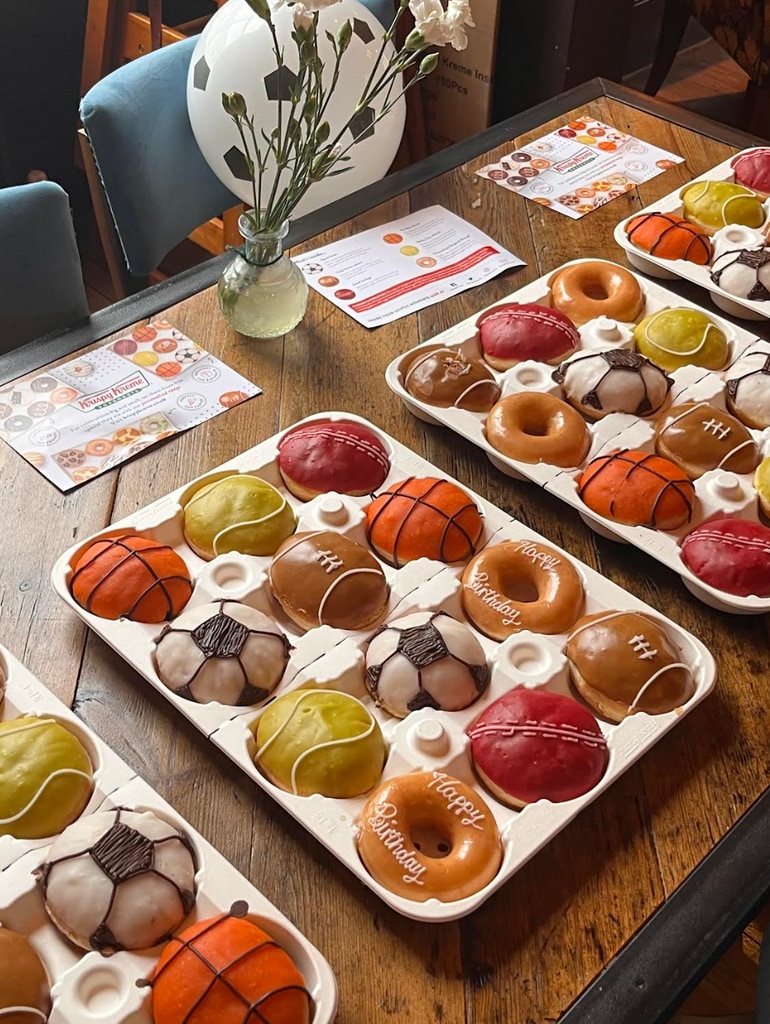 No matter how old we get, Krispy Kreme's allure never gets old. With stores dotted all over London, Krispy Kreme ensures that a delectable sweet treat is never far away. Whether you fancy a crave-satisfying sugary snack or want to place a mega doughnut order for an event, Krispy Kreme are more than happy to accommodate. Check out the company's Sports Legend Dozen – perfect for any sporting enthusiasts, the Deep Space Dozen, Really Wild Dozen, the Vegan Selection Dozen and so much more.
To order, visit krispykreme.co.uk
Best day trips to do in May
Cruise to Hampton Court Palace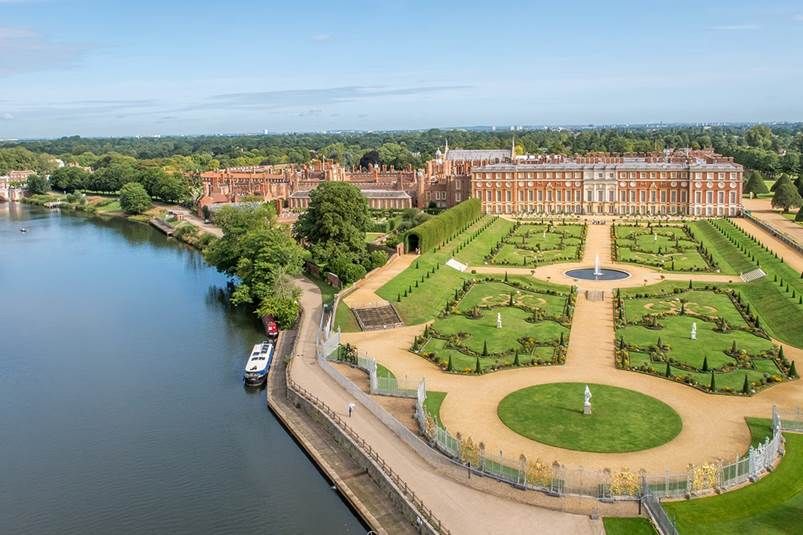 Take a riverside trip along the Royal Route of King Henry VIII, and enjoy a picturesque journey to a 500-year-old palace with this Hampton Court Palace River Cruise for Two. From Westminster Pier you'll weave past the London Eye and the Palace of Westminster, heading through the city towards Hampton Court Palace. Through locks and under bridges you'll see a different side of London, all whilst you relax on your lazy three-hour cruise. At Hampton Court Palace you'll have time to take in over half a millennium of history, exploring at your leisure, following a guide or with a free audio guide. Look out for Tudor architecture, beautiful gardens, Henry VII's apartments and even a maze to get lost in – there's plenty of intriguing things to discover here, all as part of a wonderful London day out.
To book, visit Virgin Experience Days
Fancy escaping London? Experience Blenheim Palace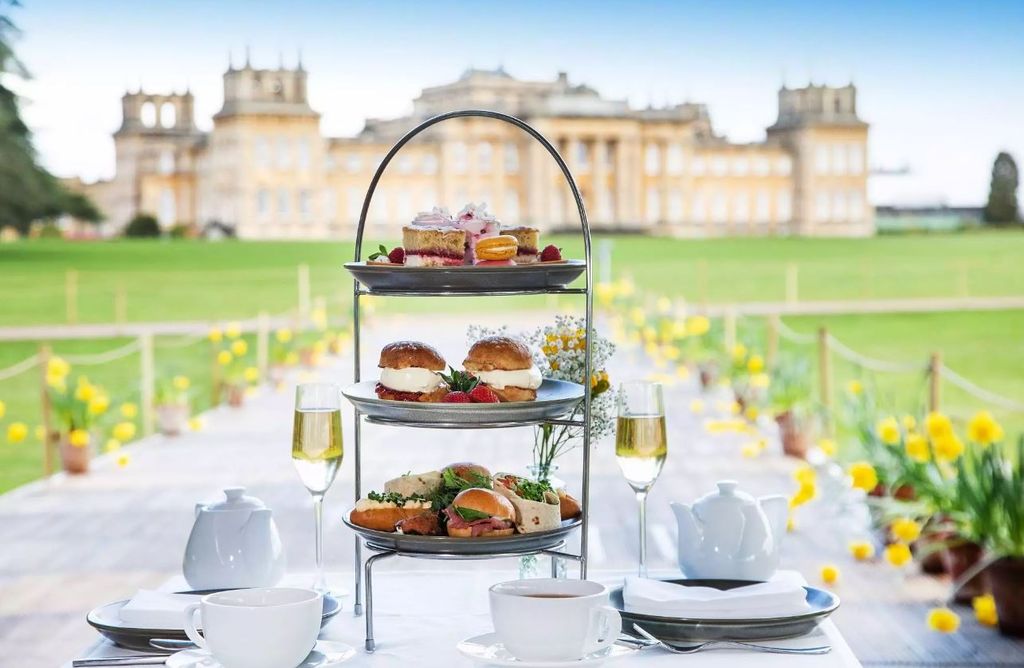 Planning a visit to Blenheim Palace? Then head to their new unique glass restaurant while the Orangery undergoes essential restoration work. Clementine's on the Lawn is a beautiful glass structure with a special view across the South Lawn to the Palace. The dining place offers an experience like no other, whilst you take in the view, indulge in a delicious Afternoon Tea of fresh sandwiches, warm scones, and a variety of luxurious sweet treats. Throughout May, Clementine's on the Lawn will be serving a special Coronation-themed afternoon tea for guests to enjoy. Blenheim Palace has also opened The Lost Garden – a fantastic new £3.6 million outdoor adventure experience, and the biggest family-themed attraction in the Palace's history. The Lost Garden is a series of immersive interconnecting zones with secret chambers, clamber nets, tunnels, slides, rope bridges – and giant carrots! Covering a site larger than a football pitch, it celebrates the rich heritage of the 18th century Baroque Palace, inspired by real-life features.
For more information, visit www.blenheimpalace.com
Enjoy art alongside retail therapy at Bicester Village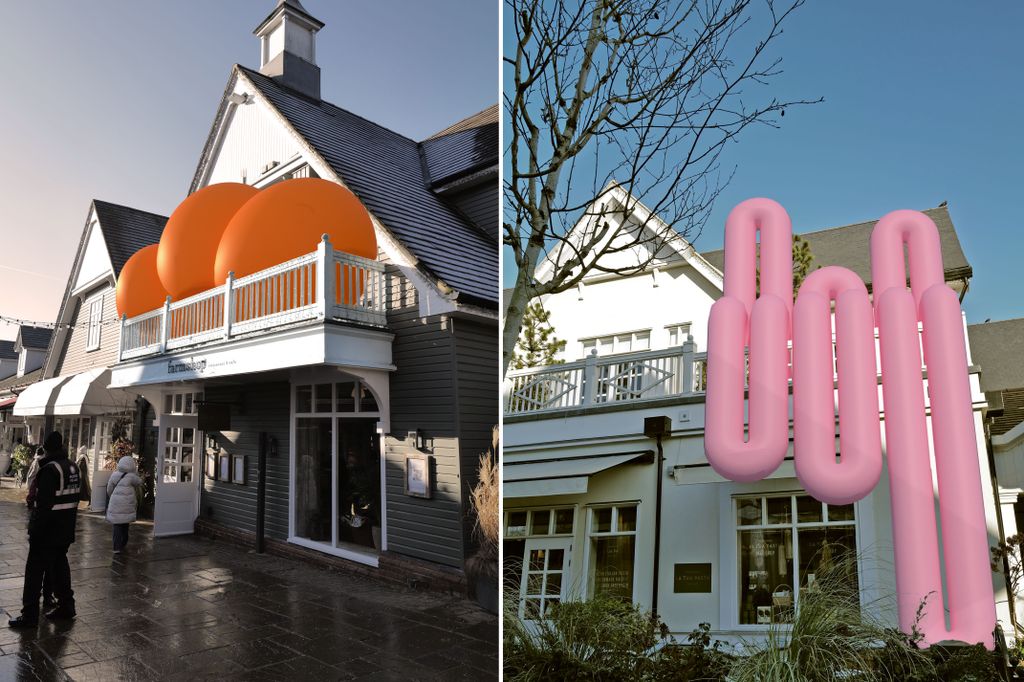 Internationally renowned environmental artist Steve Messam has brought Bicester Village to life with a series of signature inflatable installations named Encounters. Until the end of June, these giant, colourful artworks areintegrated into the Village's buildings, offering guests a chance for a brief encounter with art as they shop. Coinciding with the timings of the Coronation of King Charles III, Pride and the much-awaited British spring/summer season, Encounters will provide an additional touch of fun and playfulness to guests during their day out.
Working on a scale that is typically 'bigger than a house', Steve Messam's works explore the colour and scale of place. His recent large-scale textile works include a suite of temporary follies at Fountains Abbey – a UNESCO World Heritage site in North Yorkshire – and WWII bunkers filled with inflatable forms along the coast of Denmark.
If you're planning a big shopping trip – it's definitely worth a visit to see them in person!
Unmissable events happening in London
Head to One Hundred Shoreditch to unwind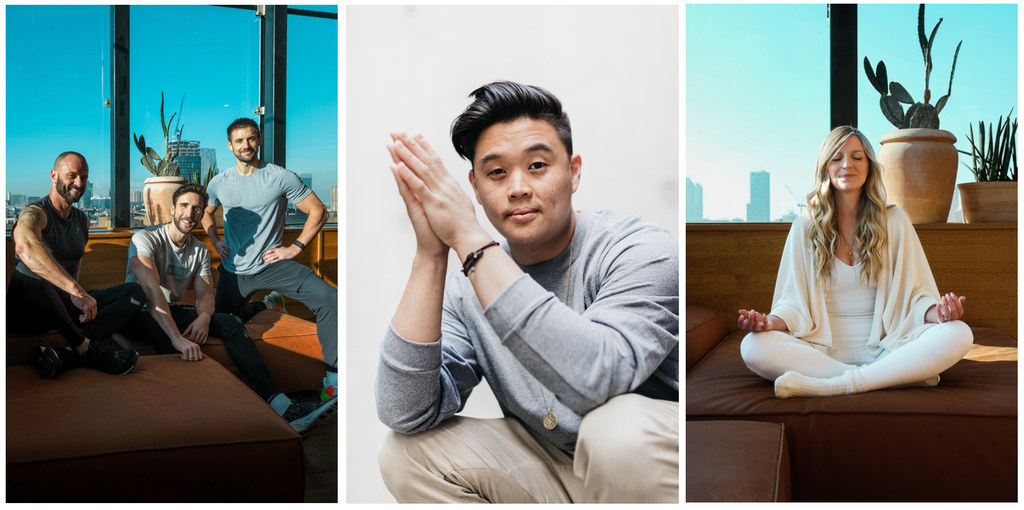 Ahead of Balance Festival (taking place just steps away from the hotel) and in support of Mental Health Awareness Week, One Hundred Shoreditch will be hosting a variety of health and wellbeing activities on Saturday 13 and Sunday 14 May. Kicking off with PWER. By London Fitness Guy – an hour-long fitness class with James Stirling on Saturday 13th May from 11am-12pm; then on Sunday, join Michael James Wong for a Balance Presents: Just Breathe class from 11am-12pm. The ticket includes either of the classes and bottomless brunch for 1.5 hours.
To book visit here
Get into your groove at Wellnergy Festival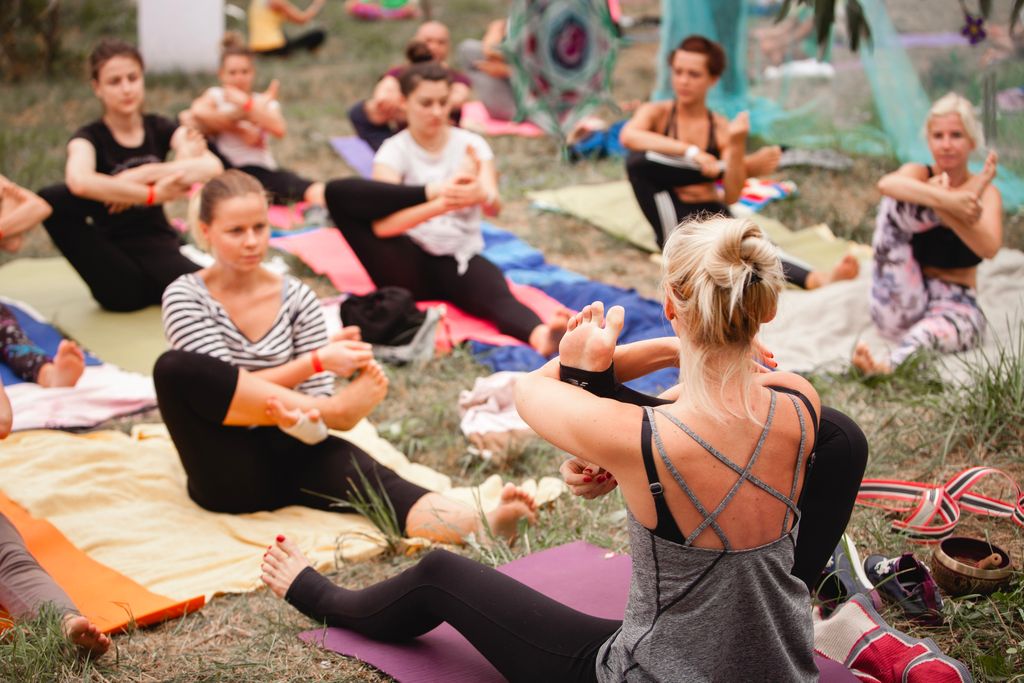 A true haven for health and fitness fans, Grace Beverley, Alice Liveing and Dr Alex George are among the headline presenters at Wellnergy Festival, an all-new life, soul and mind-enriching experience set to debut on 17 June 2023 at Barn Elms in London.
This high-energy festival encompasses everything from fitness and nutrition to yoga and mental health workshops, including an unmissable lineup of music that brings together the best in melodic techno, house and tech with the serene soundscapes of magical fusion of electronic sounds from Parallelle, fresh techno from Magit Cacoon and a closing set from Patrice Bäumel to finish the day.
Tickets start at just £65 and are available now. Visit, www.wellnergy.co.uk
Attend a two-day dance extravaganza at Fulham Palace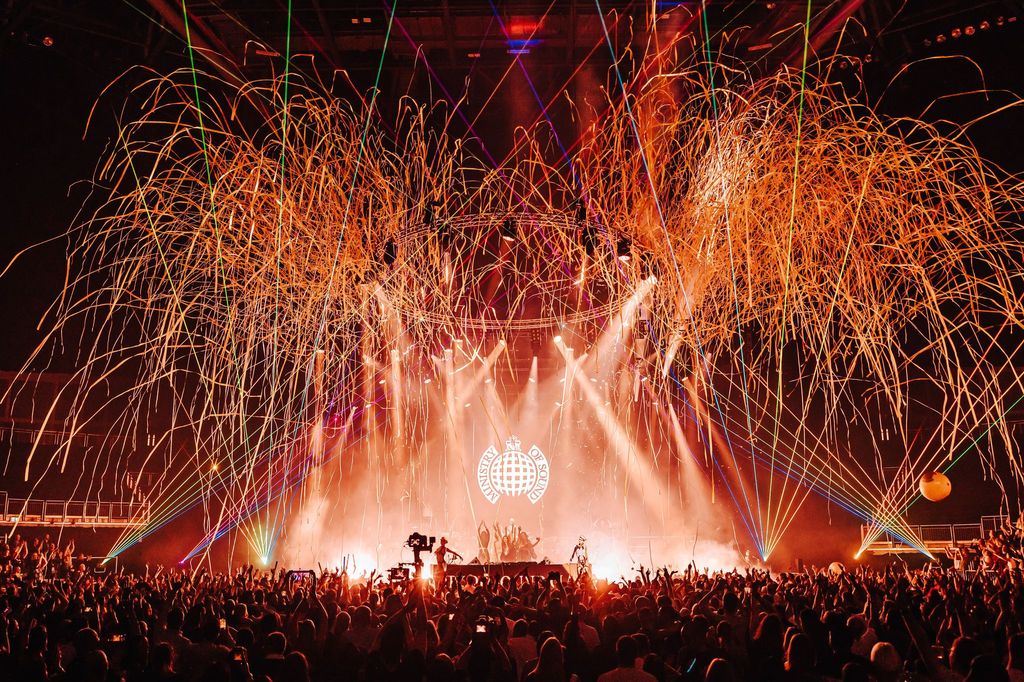 Live at the Palace is a two-day dance music extravaganza at the stunning grounds of Fulham Palace this May. Featuring electronic music giants Ministry of Sound Classical, the titanic DJ duo Groove Armada, and many more special guests. Music lovers can delight at a Ministry of Sound Classical take over on Saturday 27 May with The Shapeshifters, Tall Paul, K-Klas and Seamus Hajim whilst Sunday 28 May will welcome a special headline DJ set from Groove Armada who are joined by Dave Lee, ZR, Ashley Beedle, Lou Hayter and Raw Silk.
For tickets, visit robomagiclive.com/live-at-the-palace-may-weekend
Get tickets for Soul Town Festival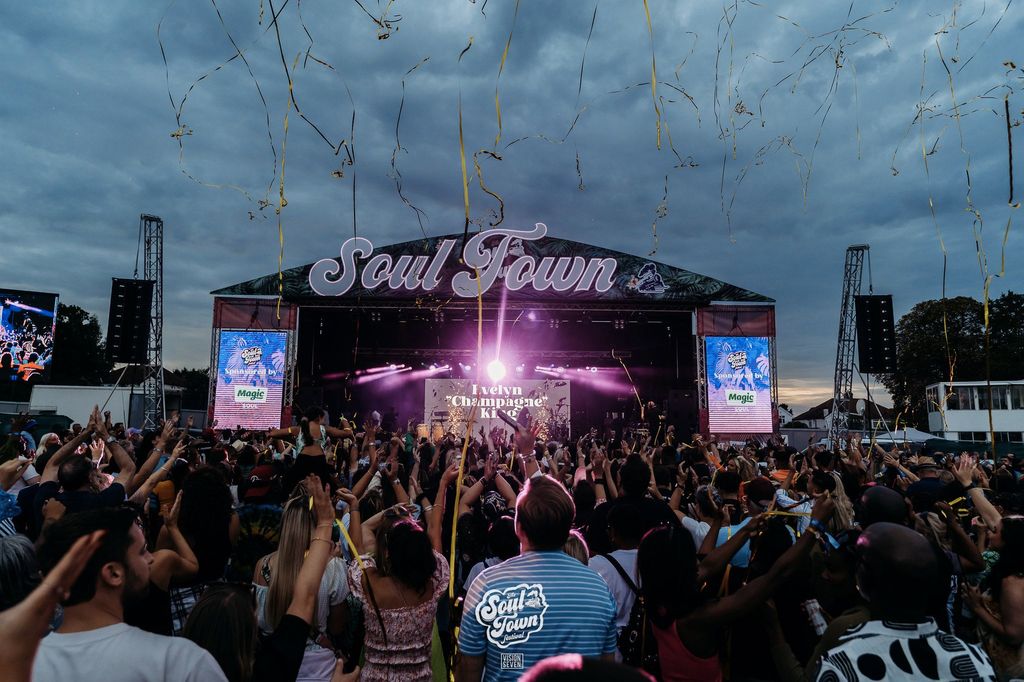 Soul Town Festival is the most authentic soul, disco, Motown and reggae celebration in the UK. It offers two magical days with more than 65 artists, over 40 food vendors as well as dancers, rides, attractions, live steel bands, face painting, glitter stalls, hair braiding, fashion and craft stalls and so much more. The new location is a beautiful lush green space in Beckenham with more bars, more staff, more toilets and improved disabled access and viewing points.
Get the best ticket deals at soultownfestival.com  
Experience the best of electronic music at Creamfields South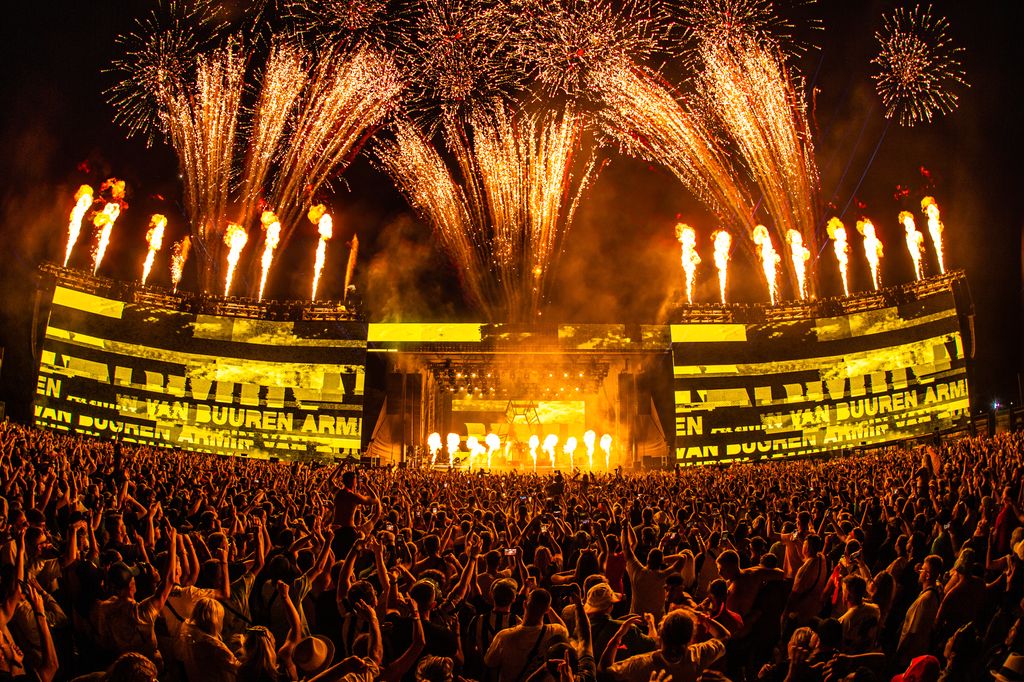 Creamfields South returns May Bank Holiday weekend
With festival season just around the corner, the countdown is on for Creamfields South which returns to Hylands Park, Essex on May Bank Holiday weekend. Featuring an almighty lineup of some of the biggest names in electronic music, including Calvin Harris, Swedish House Mafia, Eric Prydz, Carl Cox and so many more, you'll be spoilt for choice. There will also be a variety of arena hosts bringing their own flavour including Jamie Jones as the master of ceremonies for Paradise and Patrick Topping and friends at the helm for Trick on Saturday and Sunday respectively, all of whom will be taking over the award-winning Runway presented by SHEIN superstructure for its South debut this year. And following an effervescent debut in 2022, The Garden Party are back as Hospitality hosts, bringing their good vibes, dancers, disco balls and a troupe of unique performers delivering the perfect classic house and soul-infused soundtrack across the weekend.
Creamfields South runs from Friday 26th – Sunday 28th May 2023. Tickets on sale now at www.creamfieldssouth.com
Geek out at MCM Comic Con London
Calling all superfans, MCM Comic Con is returning to ExCeL London from 26th to 28th May. From curious first timers to die-hard fans and everything in-between, all are welcome to come and experience this jam-packed programme of celebrity talent, live performances, independent creator stalls and more. Plus children aged ten and under go free as long as they're accompanied by an adult ticketholder at all times. For those with a fascination for fantasy films and TV shows, Harry Potter and Doctor Who star David Bradley will be attending on Friday and Saturday, What We Do In The Shadows' Harvey Guillén and Kayvan Novak will be there on Saturday and Sunday, and the weekend will also see appearances from some of the cast of Our Flag Means Death. For a full list of guests including more from the worlds of anime, comics and gaming, click here.
A night to remember with SISTER SLEDGE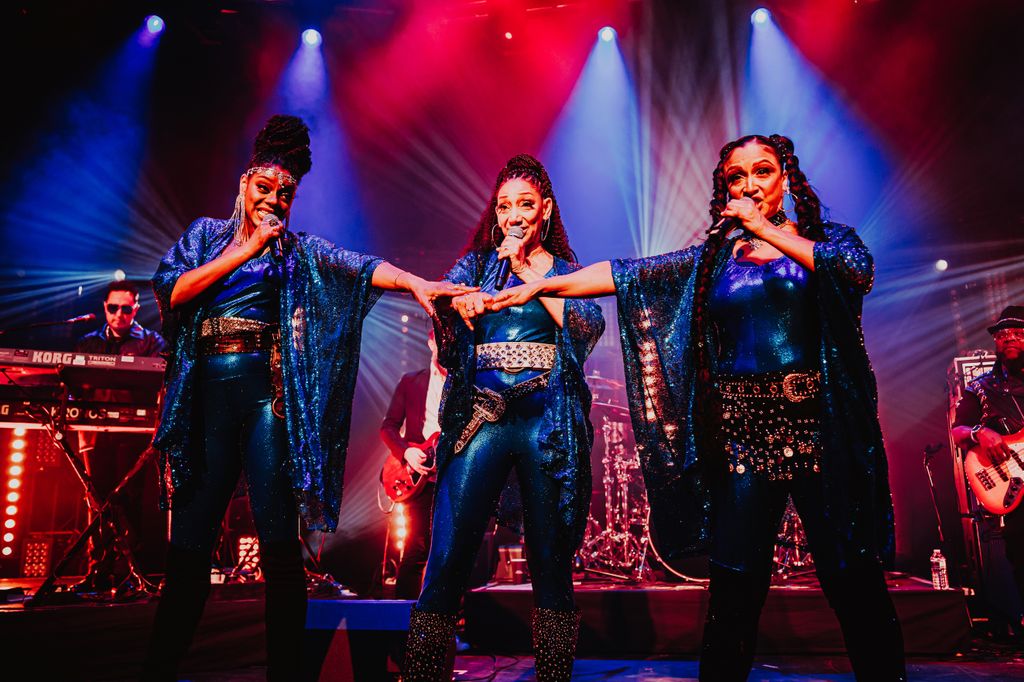 Don't miss a night to remeber with SISTER SLEDGE
Following their incredible and lauded sold-out headline of London's Roundhouse in December, SISTER SLEDGE have announced their return to the capital for a blistering summer show. The one-night-only event will see the family band headline the iconic Royal Albert Hall for a not to be missed Sledgendary event on Thursday 8 June!
We may only be in May, but if you want to experience their greatest hits including 'Lost In Music', 'Thinking Of You, 'We Are Family' and many more, tickets are on sale now via RoyalAlbertHall.com and SeeTickets.com starting from £34.50. There will be hospitality packages available to suit all budgets.
Parkinson's UK Catwalk to a Cure 2023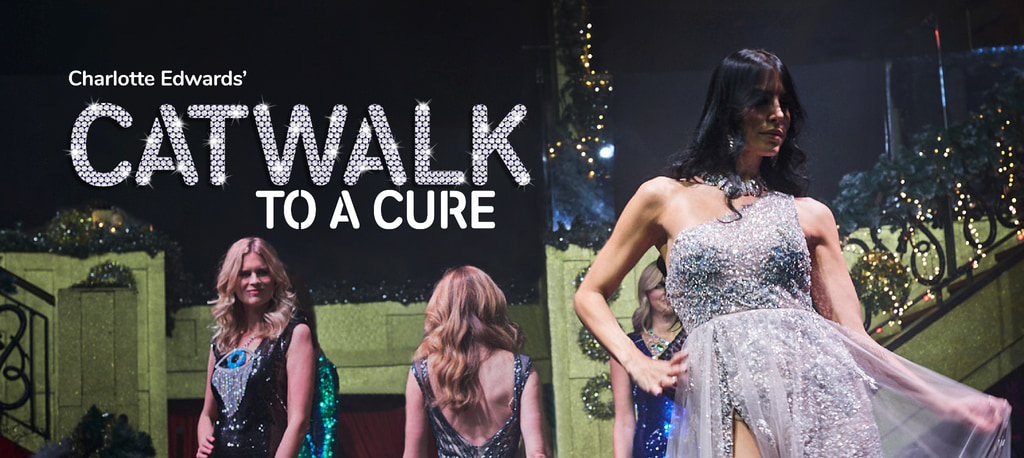 Get your fashion fix and support a good cause at Parkinson's UK's Catwalk to a Cure, a star-studded fashion and entertainment show at Proud Embankment, London on Tuesday 16 May 2023. Curated by model and influencer Charlotte Edwards, Catwalk to a Cure sees models living with Parkinson's take to the runway, as well as unmissable performances from a host of acts. Tickets are available from £30 and money raised will help raise funds for Parkinson's UK.
To buy your ticket, or to find out more about the event, visit events.parkinsons.org.uk/event/catwalk-to-a-cure
Source from Hello Magazine.
---
For enquiries, product placements, sponsorships, and collaborations, connect with us at

[email protected]

. We'd love to hear from you!
---
Our humans need coffee too! Your support is highly appreciated, thank you!