From the city of San Francisco, U.S.A. comes the company that started a project to combine a gym bag and an office bag into one simplified design, comes "Aer". They have produced different kinds of bags, but here are our top 3 Backpack Bags.
Capsule Pack Max
The bag that is streamlined for city travel. The "Capsule Pack Max" has a 40 L capacity. Almost double the stuff you can put in the "Duffel Pack 2". While it might have double the capacity, it still supports the laptop whose size is 15.6". It also has the same durable material as the "Duffel Pack 2". Being the largest, it also is the highest in price out of all the bags in this list.
Specifications
Capacity: 40 L
Dimensions: 22" x 14" x 9" | 55.9 cm x 35.6 cm x 22.9 cm
Weight: 4.4 lbs | 2 kg
Fabric: 1680D Cordura® ballistic nylon exterior
Laptop Dimensions: Up to 15.6" laptop
Tech Pack 2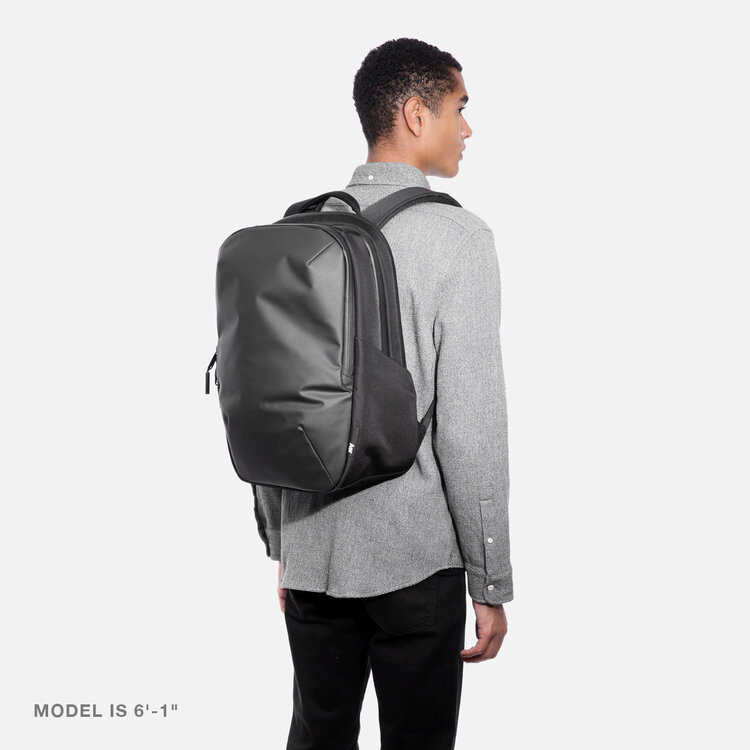 It's not called the "Ultimate tech backpack" for nothing. With a toolbox-inspired design it can stand on its own. There are sections for a 16" MacBook Pro, separate compartments for your passport, smart phone, cables and water bottle. It might be next to the smallest in our list, but it certainly has a large place in our hearts specially for its design. Did we mention that it also uses the same material for military body armor? We're not saying it's bullet proof, but it certainly will be durable in your day-to-day business.
Specifications
Capacity: 17 L
Dimensions: 18" x 12" x 6" | 46 cm x 31 cm x 18 cm
Weight: 3.8 lbs | 1.72 kg
Fabric: 840D nylon face with a durable, weather-resistant, carbonate polyurethane coating
Laptop Dimensions: Up to 16" MacBook Pro
Slim Pack
Being the smallest in our list, this little beast has been known to be included in the best laptop backpack bags for work and life. With a miniscule (compared to its siblings) 8.5 L capacity, you can fit a 15" laptop, a small water bottle, sanitizer/disinfectant, wet wipes to cool you off, and your trusty smart phone with charger. Armed with the ultra-durable material, you can be assured that you will be able to weather the tough conditions.
Specifications
Capacity: 8.5 L
Dimensions: 16" x 11.5" x 3.5" | 41 cm x 29 cm x 9 cm
Weight: 1.9 lbs | 0.86 kg
Fabric: 840D nylon face with a durable, weather-resistant, carbonate polyurethane coating
Laptop Dimensions: Up to 15" laptop