AirPride, Airbnb's employee resource group, is honoring Pride Month*, with a series of events and activities designed to empower employees in celebrating the LGBTQIA+ community across the globe. The theme of this year's AirPride celebrations is Pride without Prejudice, to bring attention to the need to respect, protect, and celebrate LGBTQIA+ people of all different identities, backgrounds, and experiences.
Last week, to mark Pride Month, Airbnb also shared the top 50 trending Pride celebrations around the world, along with the opportunity for Hosts to welcome those attending Pride festivities into their homes.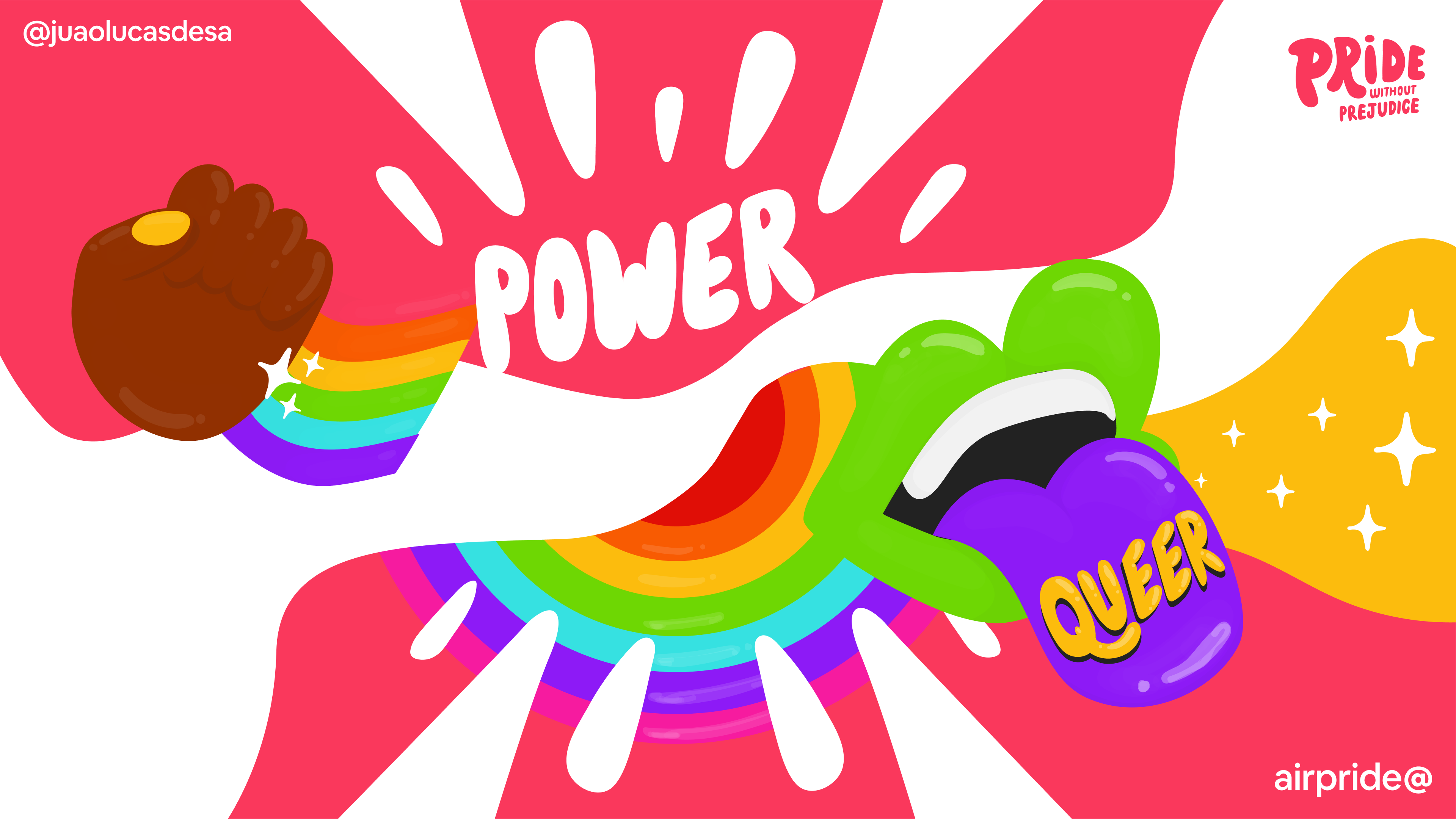 Events and activities taking place this month – all organized by and for employees who identify as members of the LGBTQIA+ community and their allies – will include:
A Trans Sensitivity Workshop, hosted in partnership with the T Project. The workshop addresses the difference between gender identity and sexual orientation, how to combat stigma and more.
Sponsorship of Lesbians Who Tech & Allies – a community of LGBTQ women, non-binary, and trans individuals in and around Tech (and the people who support them) – and their 2022 Pride Summit. AirPride employees will also participate in the summit this year. 
To close this Pride month, a conversation with internationally acclaimed writer, performer, and public speaker ALOK V MENON. As a mixed-media artist, their work explores themes of trauma, belonging, and the human condition. Co-hosted with Eventbrite, this discussion will cover topics such as breaking down bias and expressing yourself and mental health, followed by a Q&A session.
Additionally, AirPride is supporting a fundraiser and donation campaign among employees that will tie-in to two other major commemorative days in June, Juneteenth and World Refugee Day.
*Pride Month is traditionally recognized in June in the United States, in remembrance of the June 1969 Stonewall Riots.
About Airbnb
Airbnb was born in 2007 when two Hosts welcomed three guests to their San Francisco home, and has since grown to 4 million Hosts who have welcomed more than 1 billion guest arrivals in almost every country across the globe. Every day, Hosts offer unique stays and one-of-a-kind activities that make it possible for guests to experience the world in a more authentic, connected way.