While Hosts span the age spectrum, today we're focusing on the younger generation of Hosts, and recognizing 30 successful, innovative and tenacious Hosts under the age of 30 for the Airbnb 30 Under 30 class of 2022. The incredible individuals below tell a story of age not being a barrier to becoming a successful Host, many with an eye toward the economic empowerment unlocked through hosting. The desire to create passive income streams was a common theme as we connected with this year's 30 Under 30.
Earning passive income through hosting
When asked about why he started hosting, Easton, 29, who hosts the Dreamy Beach Cottage in Santa Barbara told us: "Most importantly, I wanted to operate a business that produced passive cash flow that could enable me to have enough free time to focus on my life, happiness, and health. These were my motivations, and Airbnb hosting fulfilled all of these desires."
Jennifer, 23, who hosts the Cozy Hunter Mountain Getaway House in Hunter, NY told us: "Without Airbnb, we would not be where we are today. I've been able to fully pay off my college debt and maintain passive income while still working full time. I am still very young with many ambitions and certain that the best is yet to come." 
Sophia, 29, who hosts this charming listing in San Francisco with her husband Tyler, pointed to the importance the income has played in their life as inflation drives up everyday costs: "For us, it has helped supplement our mortgage payments. This means we could save more for big life events like getting married and help pay off other debts faster. This has proven to be even more important during a time of high inflation." 
Many Hosts under 30 are fulfilling their financial dreams with the help of Airbnb. In fact, in the first three months of 2022, Hosts under 30 in the US earned approximately $200 million and in 2021, they earned approximately $775 million.
Tips for getting started on the hosting journey
The decision to start the journey of becoming a Host is not a small one, especially for those under 30, but the Airbnb 30 Under 30 have some advice for those considering it.
When asked what advice he would give to those mulling over becoming a Host, Array, 27, who hosts the Gold Member Paradise in Jacksonville, FL told us: "As cliché this may sound, I would tell them to just believe in yourself and just do it! When I started my Airbnb journey, I had no one to go to for advice. I was the first one in my family to do it. In fact, I had more people tell me not to do it – so, if I would have listened to them, I wouldn't be here today telling my story as an Airbnb Superhost under the age of 30."
Hugo, 25, who hosts the Modern Guest House in Phoenix, AZ told us, "The best advice I can give young people who are considering becoming an Airbnb Host is to believe in their vision. Age doesn't and shouldn't limit a person from achieving their dreams – stay true to yourself and the services you want to provide to others during their stay. Airbnb has so many great resources that people need to learn and take advantage of, educate yourself about Airbnb and the great partnership that can come to life."
More information about hosting and the resources Hugo mentioned can be found at Airbnb.com/host. 
Airbnb 30 Under 30 Class of 2022
We are highlighting the Hosts below based on their success as Airbnb Hosts at a young age as illustrated by their Superhost status and incredible share of five-star reviews and in four cases, even Airbnb Community Leaders. The data illustrates the greatness of these Hosts: 
The average rating of the Hosts featured below is 4.95.
Collectively, these Hosts have had over 3,600 check-ins.
These Hosts span all across the US, with 40% hosting rural listings and 60% hosting urban listings.
"I was motivated to start hosting by the unique feeling I got each time I stayed at an Airbnb. Every Airbnb is different and special in their own way. Being able to provide a distinct place for others to enjoy was intriguing. The freedom over how I managed and presented my place really piqued my interests. There isn't a better feeling than making guests feel at home while being away from home. I wanted to provide the unique feeling that I felt to others when staying at an Airbnb."
Kyla, 29, and Louie, Grand Canyon Yurt in Williams, AZ
"I absolutely love working for myself while making a decent income. I have way more free time to put towards other enjoyments that I did not have with other careers."
"The key to success is availability, responsiveness, empathy, being a good listener, and most importantly – providing an exceptional product. Guests want to know you are around to assist them, should any problems arise."
Sophia, 29, and Tyler, who host this charming listing in San Francisco, CA
"We genuinely just love hosting people. We often have friends over at the house for dinner parties and get-togethers — we even did our wedding reception in our backyard! So when it comes to hosting guests, we want to make sure they have the best experience possible and try to think of any possible scenario they might have where they would need something."
"My wife and I are both very driven and have an entrepreneurial mindset. We are also building our real estate profile. We found that house-hacking a portion of our home as an Airbnb would be a great way to continue investing in real estate, all while living for free."
"I started hosting with the help of my mother as a way to help supplement the cost of my college and post-grad education around 2016. In 2019, I really ramped things up after purchasing and renovating my own home; a 3-family property in Hartford, Connecticut. I lived on the first floor and turned to Airbnb to fill two additional apartments above. Not only did it allow me to live expense-free but if it gave me the freedom to control my rental calendar and be a housing destination in Connecticut for out of town friends and family whenever necessary."
"First off, I really just wanted to make a difference in the world. Providing the best hospitality to all of my potential guests was the fuel that motivated me to get started on Airbnb. I always loved going to nice Airbnbs while traveling in my college years at Florida State University. So, I wanted to give that same feeling to other people when they check in as well!"
"I really wanted to use the land passed down by many many generations for a better cause. Knowing that Hawaii is one of the top travel destinations, I thought about a simple but workable accommodation for vacationers, then created Glamping in Glenwood!"
"I am so glad we didn't give in to our fears before sharing our space with others. My wife and I often speak about how nice it's been to get paid while we are on vacation because our home is being rented out on Airbnb while we are away."
"I wanted an additional stream of income to help pay my student loans. Airbnb has provided job security that if something were to happen with my day job, I know I have an additional stream of income. It has also allowed us travel while also constantly having a home base we can come back to when we need it."
"I've always had a desire to be in the housing industry as well as hospitality. Airbnb gave me the ability to do both, and I enjoy it so much. My heart is definitely in it, and It shows."
"I had space to share and wanted others to be able to experience the area with the fur kids. Having four dogs of my own, I know it can be hard to find accommodations, so I wanted to give people a safe space for them and their pets."
Jordan, 28, and Christopher, 28, The Swan in Wilmington, NC
"My best and greatest advice to young aspiring hosts is to travel and stay at as many Airbnbs as possible before you get started. Ask your hosts questions, and don't forget to take notes on what you liked and didn't like about your experience. Really pay attention to what details mattered most on your stay, and what design features were both beautiful and functional. Most of all, get excited about being a guest so you know how to cater that same experience to your own guests, one day, when hosting."
Mays, 28, and Katie, 27, Private Serenity in Vernon Falls, NJ
"What really kicked off my motivation to host was all of my positive experiences staying with locals and exploring new neighborhoods. I really appreciate the opportunities that Airbnb brings to a community. I purchased my first home in 2019 and I thought since I've had such positive experiences with Hosts, I would love to contribute and be one."
"Even though the Airbnb belongs to a parent of ours, the income we have brought in as Hosts has impacted us significantly. To be able to assist my (Jaclyn) parents in getting this up and running, and keeping it running at a high level has allowed them to pay off the mortgage on it within 1 year and begin to fund a secondary Airbnb (coming soon!)."
Chantel, 26, Private Chalet in Ellicottville, NY and an Airbnb Community Leader
"I didn't really know what to expect from a financial earnings standpoint. I started doing Airbnb to help pay for all of the costs associated with owning a new property. I quickly realized that renting on Airbnb doesn't just cover the costs of the home, I actually started earning more than I anticipated annually and considered it full-time second income. I truly have the financial freedom through multiple streams of income provided by Airbnb. After saving the earnings for 3+ years I have had the opportunity to start building a new A-Frame Cabin home that I plan to host on Airbnb in 2024!"
"In business, and in life, people are your biggest assets. We've been able to get our business running by asking our neighbors for local recommendations. We asked pretty much everyone in the neighborhood if they knew someone for the job and coordinated with them. I've learned that people are more than willing to share if you just ask."
"I have been saving money for my own business as far as I can remember. Once I turned 18, I started looking for houses to buy that fulfill my vision. I wanted to have an old home that has all the amenities of todays' world. We did the renovation ourselves due to limited financial resources that took us about 6 months. People often tell us that they have never slept so well and where we bought the mattresses. They love the refinished gum wood that was built in 1920 and is equipped with all the amenities of the current era! That is what I hoped for!"
"Beyond the fundamentals of being clean, safe, and comfortable, I think that quick positive responses, genuine compliments, and treating all guests with respect goes a long way. Also, I think many guests appreciate the extra little details I include."
"Try to offer as many amenities as are listed in the Airbnb app, people love to have everything they could possibly need on a trip at their fingertips."
"Throughout my college years, I explored various sectors of the hospitality industry, from restaurants to hotels, realizing that I gravitated toward jobs that focused on the customer experience above everything. Around the same time, my family started building a treehouse and I knew immediately that we should list it on Airbnb. Gradually as our business grew, I made the choice to quit my corporate job and work full time hosting and managing Treehouse Mountain, and I never looked back."
"I have always loved working with my hands. After purchasing my first home, I began renovations. A friend suggested I give Airbnb a go. Which was perfect for a young college student transitioning to their professional career."
Hanna, 29, and Lorraine,  Casa de Llama in Austin, TX
"We truly want people to love the city as we do and we try to treat every guest as if they were our family visiting. Airbnb gave us the ability to make an investment we were able to enjoy while earning and saving for our future home!"
"My motivation came from finding new passive income streams to be home with my family 24/7."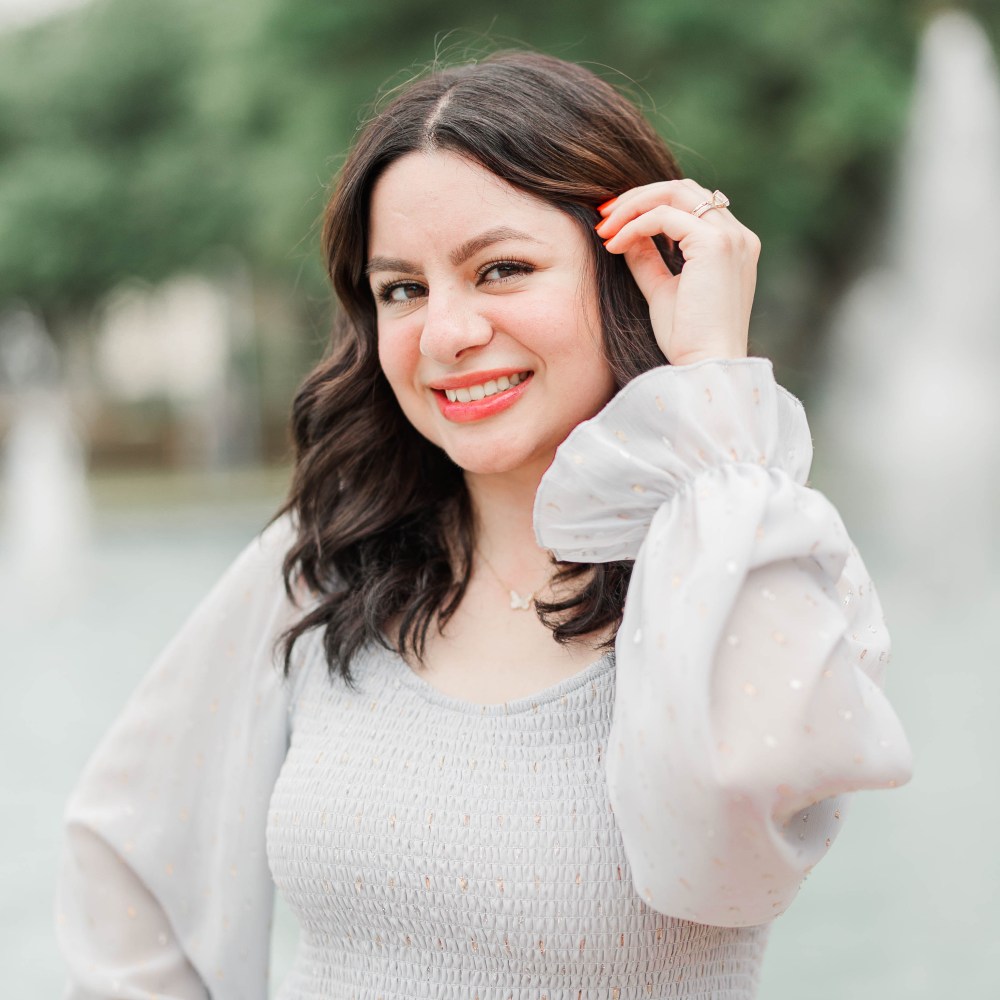 "What motivated me to start hosting was that I wanted to explore new ventures to invest my money in, and for some years my parents and I had talked about starting an Airbnb together. We wanted to build a home where travelers could rest and have everything they could possibly need for a comfortable stay. After careful consideration, we took the plunge into building our first Airbnb!"
"We heard that there was a shortage of places to stay in Waco. We had our camper available because we haven't been traveling much lately and figured what better way to use the camper than to give people traveling to and through Waco a place to stay that is affordable and nice!"
"I started hosting because it combined a few of the things I love most, experiential design, travel and Vermont. I wanted to share these loves with other humans by designing beautiful places to create your own Vermont memories."
"My parents owned a vacation home on Camano Island when I was a teen and I spent a lot of time there during weekends and summer. While my parents were remodeling our home in Bellevue, they had to sell our Camano home to help pay for the renovations. After that was finished, they missed Camano Island so much that they purchased another vacation home, which is where the idea for an Airbnb started. We were all busy and did not have as much time to visit, so we decided we would share our beautiful Island with others that needed a quiet escape from their busy lives. The idea for this Airbnb started while I was in college, so the earnings have both helped pay off the mortgage as well as my college tuition."
"I knew I wanted to become a Host when I read about how flexible, creative and rewarding Airbnb could potentially be. 3 years later and I have yet to be proven wrong! My parents have been a huge inspiration growing up and being able to share this unique opportunity with them has been truly humbling. I am also grateful to have an amazing team on my corner. My family, my girlfriend, Tila and even my best friends have all helped in one way or another at my listings! I hope to continue hosting and meeting more people in our awesome community. Congrats to this years 30 under 30 class!"
Christian, 28, and Dejh, 26, Little Blue in Tumwater, WA
"We believe in creating safe spaces for individuals to be themselves without fear of judgment or danger and we put all of our hosting energy into ensuring that each and every guest feels the space is safe and restful. Hosting has allowed us to pay our mortgage in full and the financial freedom allowed me to quit my job and pursue a full time career as an airline pilot."
About Airbnb
Airbnb was born in 2007 when two Hosts welcomed three guests to their San Francisco home, and has since grown to 4 million Hosts who have welcomed more than 1 billion guest arrivals in almost every country across the globe. Every day, Hosts offer unique stays and one-of-a-kind activities that make it possible for guests to experience the world in a more authentic, connected way.