Netflix's Top 10 is a new feature that highlights the most popular movies and shows on the platform in real time. Right now, the 10 most watched titles on Netflix are an eclectic mix of originals, reality shows, sitcoms, and documentaries. You've probably heard of popular series like Midnight Mass and Squid Game, so their ranking on the Top 10 list today won't surprise you.
Looking for the Top 10 TV Shows on Netflix now? Well, you're in the right place! Despite the streaming service launching the trending list earlier this year, which reveals what the Top 10 most popular TV shows are on a daily basis, it's not super easy to find that list on Netflix itself without digging into it a little bit. We're here to help streamline that process.
Not-so-shockingly enough, Korean horror-thriller-sci-fi series Squid Game continued its reign as the most-watched (and discussed) show around the world, with Mike Flanagan's latest creepfest, Midnight Mass, and British drama Sex Education also sticking around.
But otherwise there was a fair amount of turnover, with newly ranking shows including the final season of the urban teen drama On My Block, the newest season of NBC's The Blacklist, the mystery drama The Five Juanas, the true crime/sports hybrid docuseries Bad Sport, and a little show about nothing called Seinfeld. In addition, as always, kid favorite Cocomelon is the only certified astronaut. And it's saving your American ass!
Stay tuned to see how the Top 10 changes on a weekly basis, but for now, here's the Top 10 as it currently stands today:
10. Bad Sport
Bad Sport looks at six unbelievable stories at the intersection of sports and crime, as told by the athletes, coaches and law enforcement officials at the center of the controversies. Episodes include the 2002 Salt Lake City Olympic figure skating scandal; superstar Indycar driver Randy Lanier's marijuana-smuggling operation; the Arizona State University basketball point-shaving scheme; the horse hitman at the center of an insurance fraud ring; Calciopoli, the biggest match-fixing scandal in Italian football history; and South African cricket captain Hansie Cronje's tragic fall from grace.
9. Seinfeld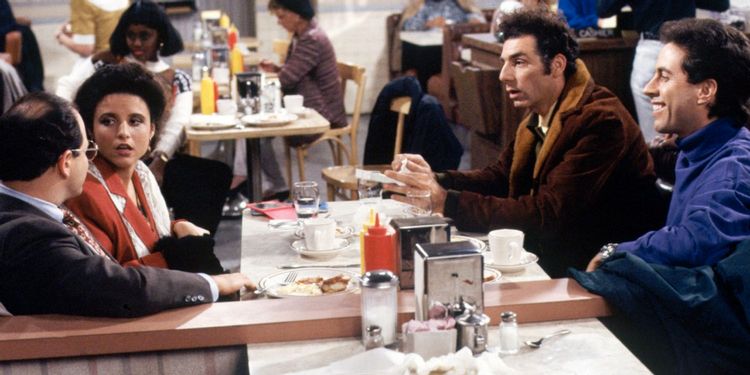 The continuing misadventures of neurotic New York City stand-up comedian Jerry Seinfeld and his equally neurotic New York City friends.
8. Sex Education
Sex Education is about Otis Milburn, a socially awkward high school student who lives with his sex therapist mother, Jean. In season 1 Otis and his friend Maeve Wiley set-up a sex clinic at school to capitalise on his intuitive talent for sex advice. In season 2, as a late bloomer Otis must master his newly discovered sexual urges in order to progress with his girlfriend Ola whilst also dealing with his now strained relationship with Maeve. Meanwhile, Moordale Secondary is in the throes of a Chlamydia outbreak, highlighting the need for better sex education at the school and new kids come to town who will challenge the status quo.
The series is written and created by Laurie Nunn and produced by Eleven. Season 2 is directed by Ben Taylor, Alice Seabright and Sophie Goodhart. Jamie Campbell, Laurie Nunn and Ben Taylor are also Executive Producers on the series.
7. The Five Juanas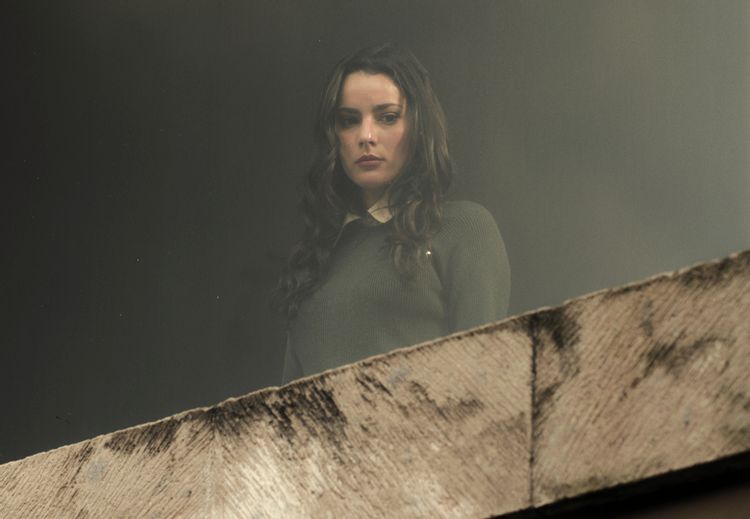 Five women, who have never met each other, unexpectedly find out that they share an identical birthmark. From that point on, they join forces to investigate the mystery behind their own births and to find the man who cheated on their mothers. The Five Juanas is a reimagining of the Colombian novel Las Juanas, created by Bernardo Romero Pereiro, produced by Lemon Films (Monarca, Control Z) and written by Jimena Romero (daughter of the original author) and Alejandro Reyes.
6. The Blacklist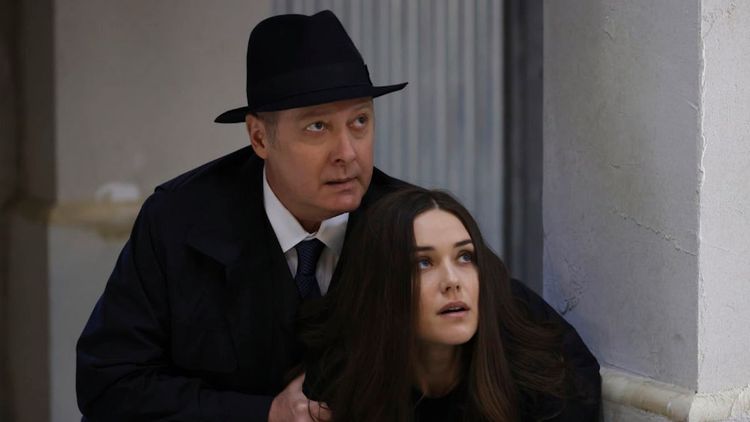 A new FBI profiler, Elizabeth Keen, has her entire life uprooted when a mysterious criminal, Raymond Reddington, who has eluded capture for decades, turns himself in and insists on speaking only to her.
5. Cocomelon
Learn letters, numbers, animal sounds, and more with J.J. in this musical series that brings fun times with nursery rhymes for the whole family!
4. Midnight Mass
From The Haunting of Hill House creator Mike Flanagan, MIDNIGHT MASS tells the tale of a small, isolated island community whose existing divisions are amplified by the return of a disgraced young man (Zach Gilford) and the arrival of a charismatic priest (Hamish Linklater). When Father Paul's appearance on Crockett Island coincides with unexplained and seemingly miraculous events, a renewed religious fervor takes hold of the community – but do these miracles come at a price?
Created and directed by Flanagan, the seven-episode limited series also stars Kate Siegel, Rahul Abburi, Crystal Balint, Matt Biedel, Alex Essoe, Annarah Cymone, Annabeth Gish, Rahul Kohli, Kristin Lehman, Robert Longstreet, Igby Rigney, Samantha Sloyan, Henry Thomas, and Michael Trucco. The series is executive produced by Flanagan and Trevor Macy for Intrepid Pictures.
3. On My Block
On My Block is a coming of age comedy about a group of bright and street-savvy friends navigating their way through high-school in the rough inner city. Season 4 finds our friends two years later, having gone their separate ways. When a secret is unburied, they quickly learn you can't run from the past and they will need to stick together to survive.
Inspired by the New York Times best-selling memoir, Maid: Hard Work, Low Pay, and a Mother's Will to Survive by Stephanie Land, MAID follows the story of Alex, a single mother who turns to housecleaning to — barely — make ends meet as she escapes an abusive relationship and overcomes homelessness to create a better life for her daughter, Maddy. Seen through the emotional yet humorous lens of a desperate but determined woman, this series is a raw and inspiring exploration of a mother's resilience.
1. Squid Game
A mysterious invitation to join the game is sent to people at risk who are in dire need of money. 456 participants from all walks of life are locked into a secret location where they play games in order to win 45.6 billion won. Every game is a Korean traditional children's game such as Red Light, Green Light, but the consequence of losing is death. Who will be the winner, and what is the purpose behind this game?
This article was originally appeared in collider.com